Khabib Nurmagomedov was one of the most fearsome fighters inside the octagon. The Dagestani fighter dominated his opponents through his superior grappling skills throughout his professional career. Back in 2018, Chael Sonnen described Khabib's training session on his youtube channel. He explained how Nurmagomedov in one session Khabib wrestled back-to-back with five other fighters for 1.5 hours and managed to outlast them all.
Chael said, "Okay, so Khabib comes in, he's got five guys and what the workout is gonna be is one-by-one, Khabib is gonna work out with each guy until each guy gives up. Once the guy's had enough, reaches a level of exhaustion, he's done and the next guy comes in…He didn't hurt them, it was grappling work. He didn't hurt these guys. he just put a pace on them… Khabib brought in five guys and wore them all out ".
Such sessions are a testament to Khabib's level of dedication to the craft during his time as a fighter. Khabib Nurmagomedov defeated several elite competitors throughout his unbeaten streak in the UFC, including Rafael dos Anjos, Edson Barboza, Justin Gaethje, Dustin Poirier, Conor McGregor, and Dustin Poirier.
Read More: Khabib Nurmagomedov's net worth, Income, Personal Life, Asset, and more
Chael Sonnen believes Khabib Nurmagomedov to be the most dominant fighter of all time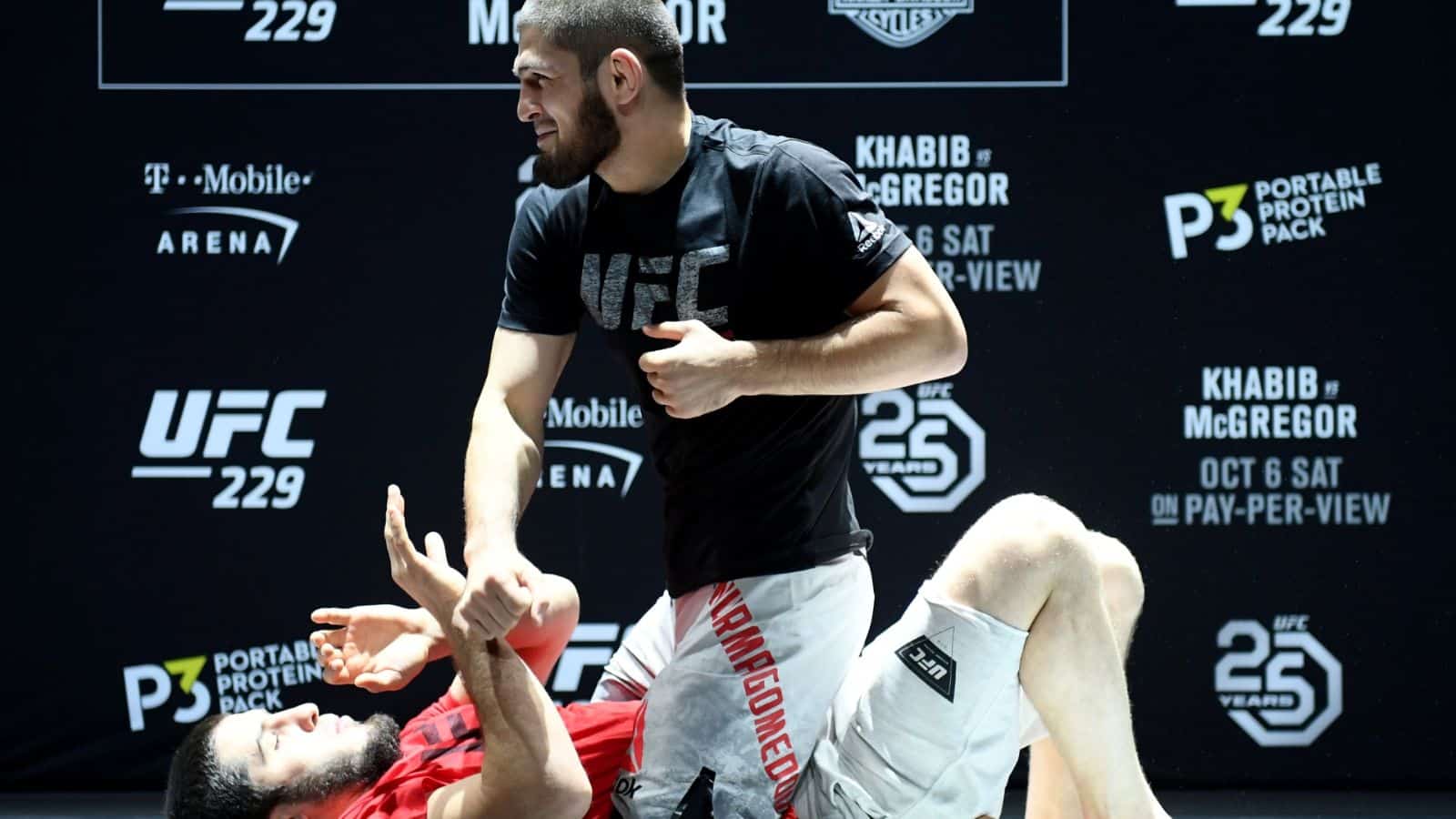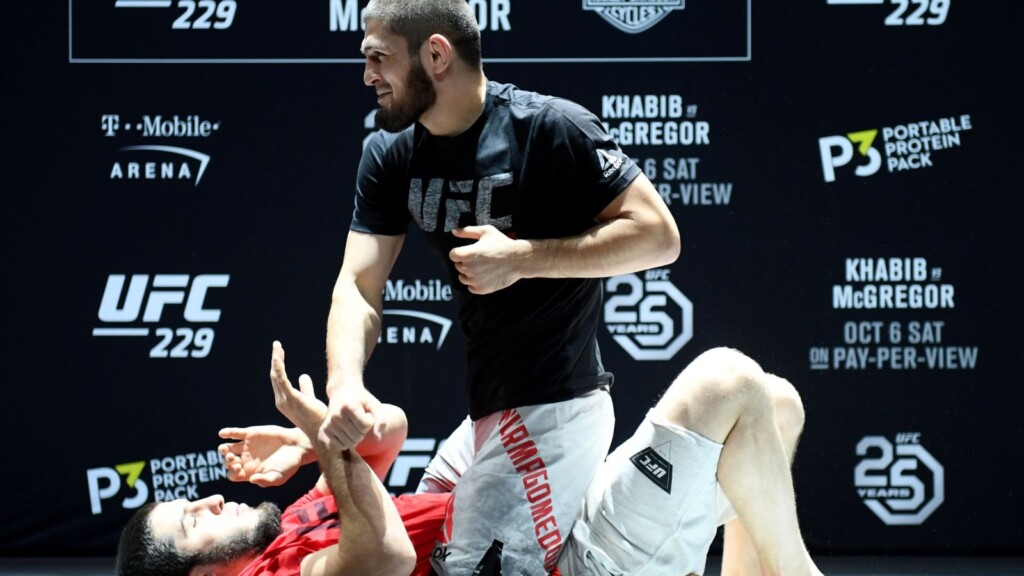 Chael Sonnen praised Khabib Nurmagomedov, a member of the UFC Hall of Fame, for his accomplishments during his illustrious career. Sonnen discussed what made the Dagestani fighter one of the most dominant players in the history of the league in an edition of the Beyond the Fight podcast that can be found on his YouTube channel in August.
He said, "He [Khabib] is the most dominant fighter of all time, which is provable. He has more 10-8 rounds than anybody in combat history that includes boxing. That's dominance. Particularly, when you're fighting the best of the best, you're fighting the Top 10 guys, Top 5 guys, No.1 contenders, the world champions, when you're doing that. I mean that's impressive."
Also Read: "5 hours on Whatsapp" – Former UFC champion Khabib Nurmagomedov reveals how social media has taken control of his life

The longest reign in UFC history for a lightweight champion is held by Khabib, who held the title for 1077 days. Prior to his retirement in 2021, the Russian had an incredible 29-0 record. He also held the record for the most takedowns in a single UFC match. On June 30, 2022, Nurmagomedov was inducted into the UFC Hall of Fame. Following his retirement, Nurmagomedov bought Eagle Fighting Championship, formerly known as Gorilla Fighting Championship (GFC). He is currently active as an MMA Coach training the likes of Islam Makahachev.
Also Read: Here's why an offended Khabib Nurmagomedov decided to ditch walking out to fights with the Ukrainian flag amid citizenship issues