Conor McGregor and Floyd Mayweather fought in a legendary cross between the two champions over back in 2017. Floyd won the fight but Conor McGregor put up an impressive performance. He went the full 10 rounds in his boxing debut against Floyd who is regarded as one of the best in recent times.
The beef between Conor and Floyd continues, with both fighters occasionally exchanging jabs at each other. Recently Conor McGregor took to Twitter to remind fans about his impressive performance and hinted at a possible rematch with Floyd Mayweather. "Round 9. I was playing ping pong with this guys head in there at many times in this fight. If you don't think there is some real nice adjustments that can be made and implemented in a second fight, to get the job finished, you're silly."
A fan replied to McGregor that he doesn't stand a chance against the undefeated fighter. " Much love to you, man. But Floyd would kick your ass 10 times if you stood up to him 10 times." This triggered the UFC star who retweeted it quoting, "Floyd can't kick. Or read."
McGregor's impressive performance against Floyd Mayweather impressed fight fans all around the world including boxing legends like Mike Tyson. Clips from that fight still flood social media to this day. Many have called a rematch between the two and this might be the start of reigniting the legendary rivalry.
Related: "Best event I've been part of," Floyd Mayweather Promotions CEO's appreciation for UFC and Conor McGregor garners latter's response
Conor McGregor's return to the UFC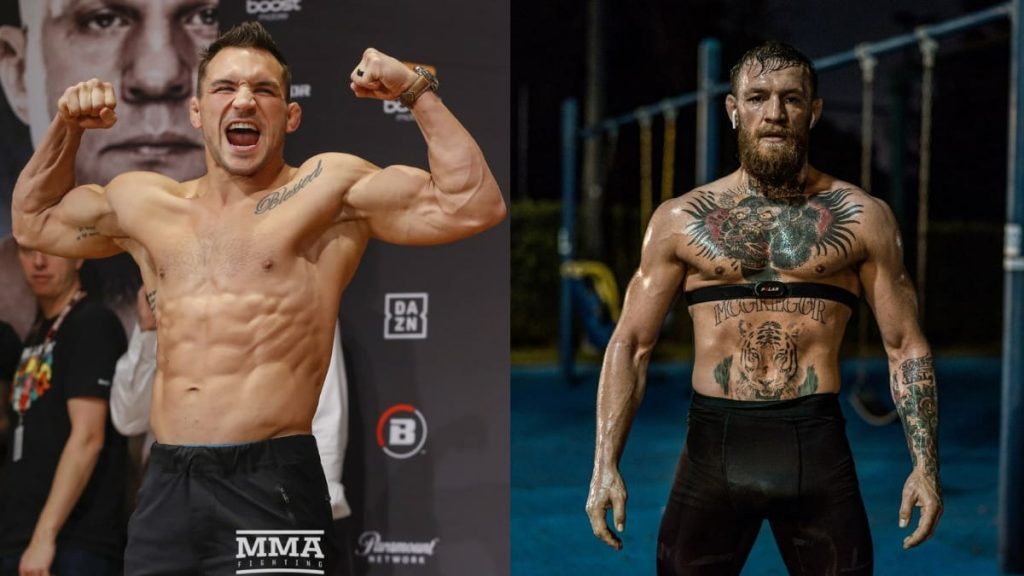 Conor McGregor is speculated to fight UFC lightweight Michael Chandler later this year as his UFC comeback. Both were filming ESPN's The Ultimate Fighter 31 as coaches before their own UFC match. McGregor has been busy with a number of events including his Netflix documentary and big-screen debut opposite Hollywood star Jake Gyllenhall.
But McGregor's return to the UFC is crucial for his career. The Irishman is reportedly in a tiff with the USADA under protocol complications. Michael Chandler has doubts about whether McGregor would actually make his UFC return. In his recent interview with ESPN Chandler said, "I think [McGregor] is coming back. It sure would be a huge stain on his legacy leading everybody down a road, making people think that he's coming back and then chickening out at the very end and only doing it for the publicity…"
McGregor has been out of the UFC octagon since he injured his leg in his trilogy fight against Dustin Poirier. With all the projects McGregor is involved in coming out later this year, 2023 may very well be the year of 'The Notorious'.
In case you missed it!