Dana White's new Power Slap league finally aired its first episode on January 18, 2023. The debut episode has gained a lot of attention with fans and celebrities pouring their views on the game. Most recently Conor McGregor has shared his perspective on the sport.
It seems The Notorious One has shared a masterclass on how to be successful in the sport of Power slap. Sharing tips on how to achieve a knockout in the game of slaps McGregor wrote, "Stabilize the hips. Turn the shoulder. Torque the torso. KO! Where's my belts and my cash. Yup the Keano fella hahahaja! Classic ."
Conor later replied to a Twitter user asking him to share some tips on taking a slap most effectively. The Irishman replied, "Interesting question. It would have to be better to take it relaxed…Then all you can do is pray the opponents sum of force x velocity is less than needed.". He believes it is better to receive the slap relaxing the jaws and wishing the opponent to hit with less intensity. It seems Conor McGregor has become a self-proclaimed pundit of the Power Slap league. He has even made a post saying he can be the Joe Rogan of Power Slap. He wrote, "could potentially be the Joe Rogan of Power Slap."
Power Slap was initially scheduled to premiere one week earlier on January 11 but was ultimately postponed following White's New Year's Eve incident with his wife when Dana white was captured on camera slapping his wife in a night club. The league will air a total of eight episodes every Wednesday on TBS and at the end of the season it will all culminate in a pay-per-view.
Related: "We can see your likes bro" – Conor McGregor exposed for liking erotic video of man; fans have a field day on Twitter
Conor McGregor congratulated the RXF heavyweight champion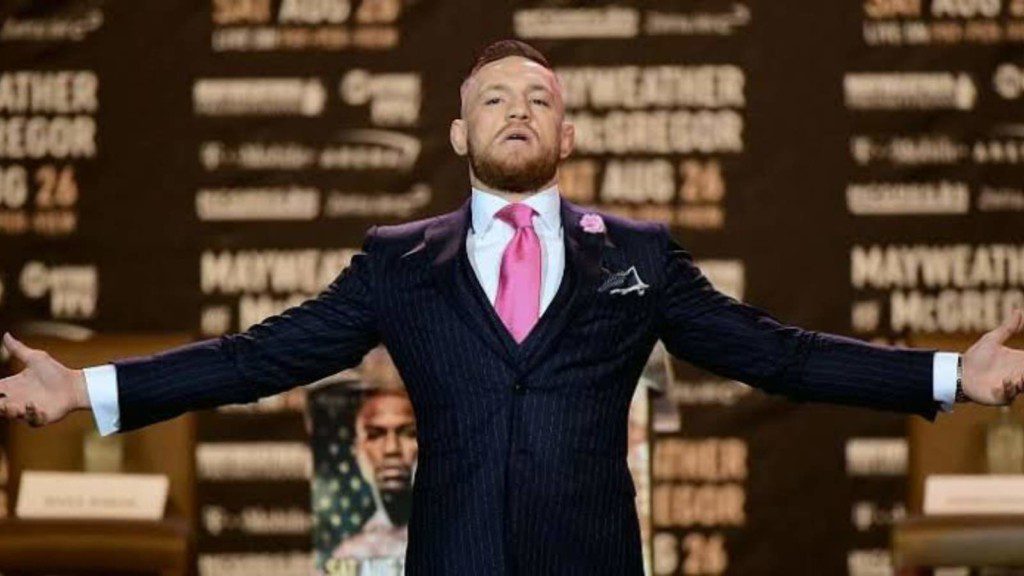 A few days back, footage from the RXF slap league event in Romania went viral on the internet. In the clip, Sorin Comsa was seen on the receiving end of some brutal slaps from his opponent which almost disfigured his face.
The Notorious reacted to the video and shared it on his Twitter congratulating Sorin. He wrote, "Absolutely gorgeous technique, congrats to the new heavyweight champion."
Sorin Comsa won the championship after surviving ten brutal rounds of the game. After the announcement of Dana white's Power Slap league, this sport seems to have gained a lot of mainstream attention. However, slap fighting has been around for years with many indie promotions running the sport.
Continue Reading:
Watch: Conor McGregor slap his fiance a*s in public
"That's full on staph infection," Conor McGregor appalled by 'scruff' Kelvin Gastelum's recent injury