The relationship between Dana White and Mark Hunt strained after the Brock Lesnar UFC 200 debacle. The veteran fighter filed a lawsuit against Dana White and the UFC, alleging that the UFC knew about Lesnar's drug use. However, the court ruled in favor of the UFC as Hunt could not provide substantial proof to prove the UFC's role in booking the bout against a drugged-up Lesnar.
After Dana White's Contender Series, John Morgan asked Dana White about the situation. Dana White said, "Listen, Mark Hunt has had… he has lost so many lawsuits against us. Its insane. He is a bit of a delusional guy and you know… he is gonna have to us some legal fees." Despite White winning this one, the Class Action Lawsuit remains for the UFC to deal with.
Over the years, Mark Hunt had harsh words for the UFC. It is important to note that Hunt continued to compete with the organization after UFC 200 and filing the lawsuit. Surprisingly, he knocked out Derrick Lewis at a Fight Night event in 2017. However, he lost the rest of the bouts against Alistair Overeem, Curtis Blaydes, Aleksei Oleinik, and Justin Willis.
The UFC did not resign him in 2018 once his contract was fulfilled. Since then, Mark Hunt has competed in two boxing bouts where he has a 1-1 record. His win came via a signature Mark Hunt KO. He has yet to announce his retirement officially. Nevertheless, approaching 50 years, he should consider it.
Related: "Living on their knees"- Mark Hunt highlights the terrible treatment fighters receive from the UFC
Mark Hunt's Kickboxing career and transition to MMA
Most MMA fans do not know about Mark Hunt's kickboxing career. Hunt excelled as a kickboxer before switching to MMA. Initially, the promoters used Hunt as a stepping stone for established stars. However, it all changed due to Hunt's devastating knockout power.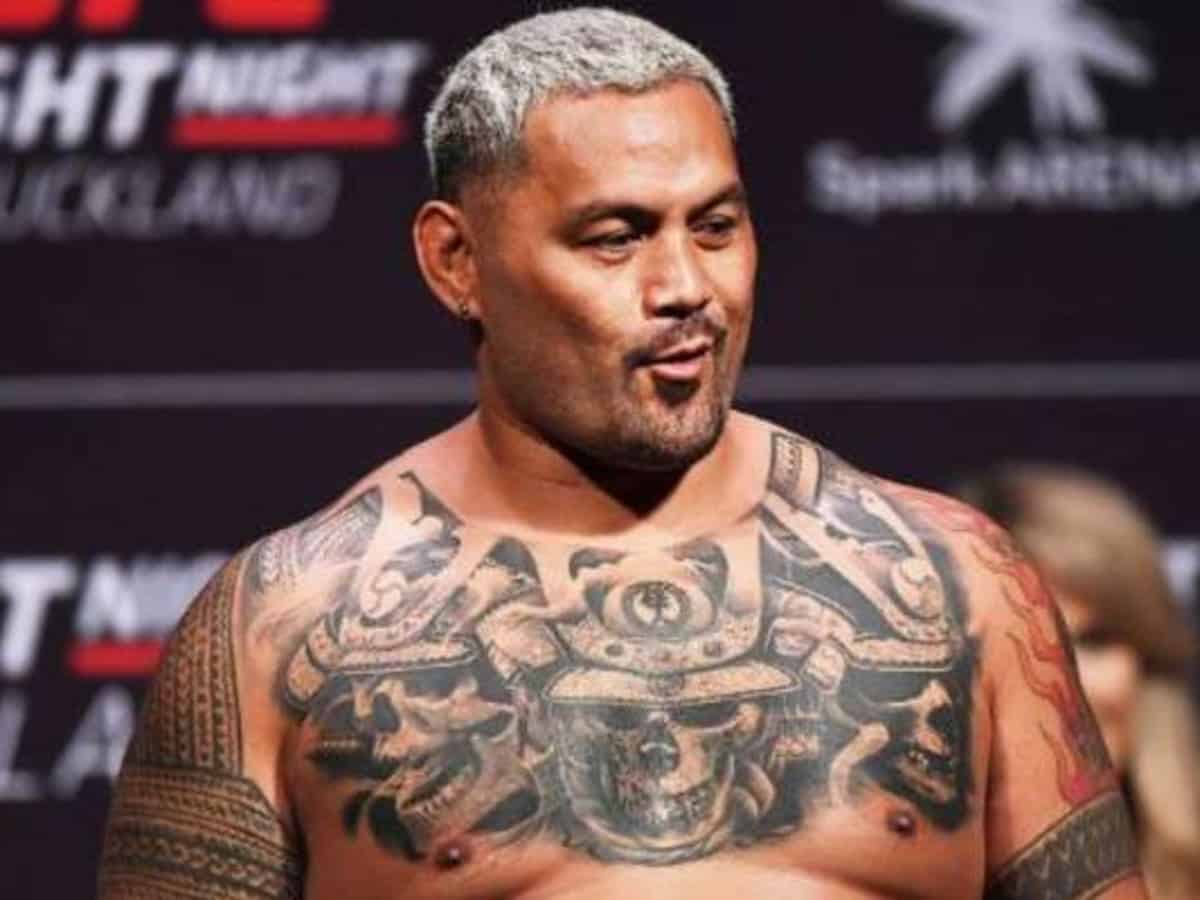 Esteemed Kickboxing organization K-1 signed Hunt to compete in their tournament in the Oceanic region. Hunt came in as a heavy underdog but emerged as the tournament winner. Subsequently, Hunt went on to win the 2001 K-1 World Grand Prix championship. Hunt's knockout ability eventually led him to compete in MMA.
In the initial days, he struggled due to his grappling weakness. Nevertheless, he defeated legends such as Wanderlei Silva and Mirko Cro-Cop. Eventually, he worked on his grappling defense and fought for the UFC heavyweight title in 2014. This was the peak of Mark Hunt's career.
In Case You Missed It!