Dana White recently did something exceptional that caught everyone's attention on the internet. It is very rare for a fighter to receive a contract after losing a fight at Dana White's Contender Series. In fact, it has never happened before. The series serves as a platform for up-and-coming MMA fighters. They showcase their skills in front of UFC CEO Dana White and potentially earn a contract with the UFC.
Dana White recently surprised everybody when he awarded a UFC deal to two fighters in a case of exception. Although both fighters lost their respective fights, they impressed the UFC CEO with their incredible performance. One of them was Angel Pacheco from the featherweight division who impressed Dana White with his grit and determination inside the octagon against opponent Danny Silva.
The decision to extend a contract to Pacheco was not something Dana had pre-planned. Backstage the UFC CEO found the young talent in tears, disappointed at the outcome of the fight. "When I went back there, his ear is hanging off. He's crying," White recounted at the post-fight press conference. "He's crying and he said,…I want to be in the UFC so bad. If there's ever a late-minute pullout or anything, please think of me.'"
Dana White had previously planned to simply award him the fight bonus for his performance. However, Pacheco's determination and intense desire to be a part of the promotion impressed the UFC CEO. Dana White revealed that he later informed his team that they were signing Pacheco. "If you want to be in the UFC that bad,…how bad do you think he wants to win his first UFC fight?'", White said.
Related: "They f**ked up!" 9-second KO star Cedric Doumbe laughs at Dana White and UFC for missing opportunity to sign him
Dana White's feud with Showtime Boxing's Stephen Espinoza
The feud between Dana White and Stephen Espinoza has been an ongoing saga marked by public sparring and pointed comments. This deep-seated animosity traces its roots back to 2017 when Conor McGregor fought Floyd Mayweather.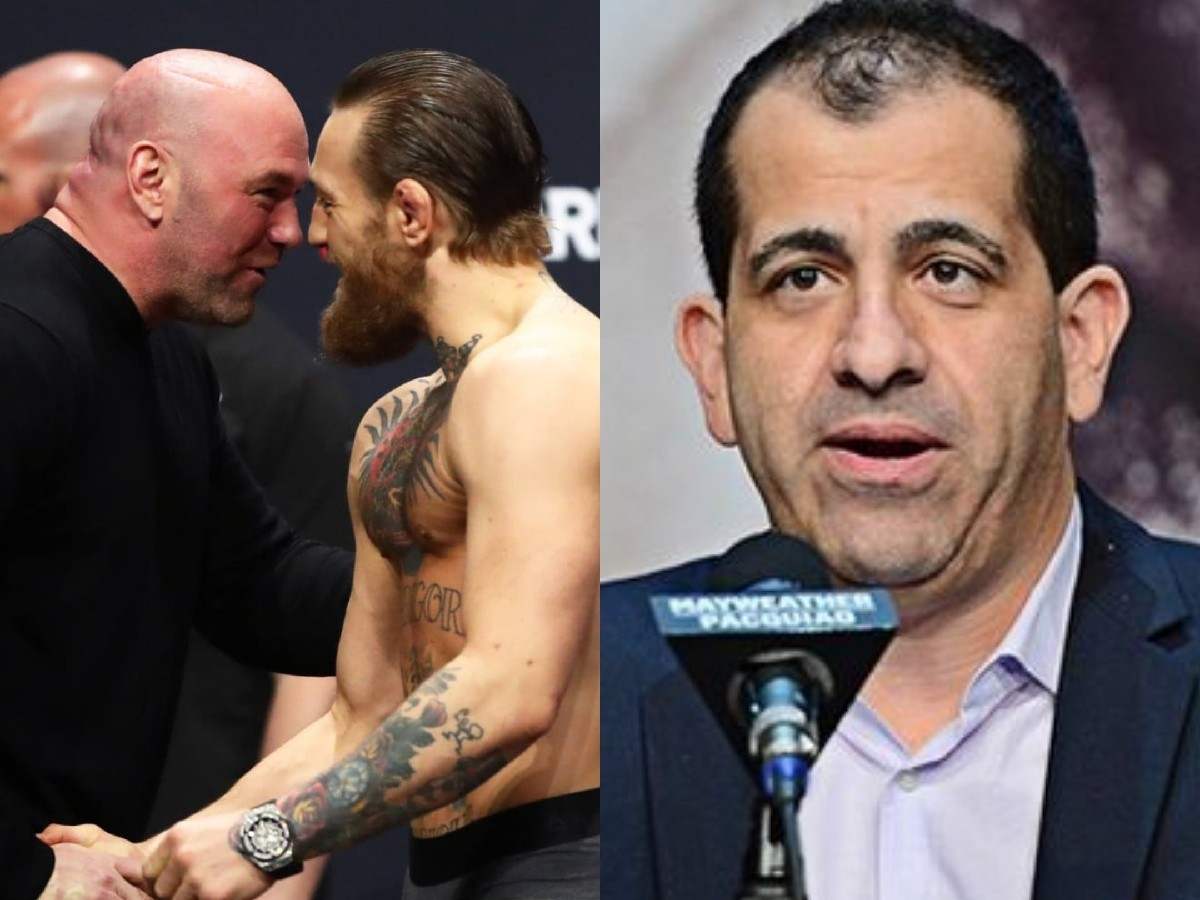 Most recently, Dana White was infuriated by Stephen Espinoza's comments saying that the UFC has never achieved a gate of $20 million. White took to his Instagram story to retaliate, deriding Espinoza as a "weasel" who inappropriately claims credit for the success of boxing megastars like Canelo Alvarez, Ryan Garcia, and Terrence Crawford. White went on to criticize the production quality of Showtime's fights, branding it as an "embarrassment" and dismissing Espinoza as a "phony" with a "big yap."
Dana White's frustration did not stop there. Even during a recent hiccup in production at ONE Fight Night 14, he couldn't resist taking a jab at Espinoza. The UFC CEO suggested that Espinoza had "taken control of the Production for One FC." These instances are just a few examples of how White has openly addressed the ongoing rivalry between the two. It is abundantly clear that Dana White holds a deep-seated disdain for Stephen Espinoza, and there seems to be no resolution in sight for this feud. Their mutual antipathy continues to fan the flames of this longstanding rivalry, making it a captivating spectacle within the realm of sports entertainment.
In case you missed it!