Being one of the very first major businesses to come out and function during the COVID-19 outbreak, Dana White was very proud of Tesla Founder Elon Musk for going against Alameda County imposing a lockdown for health safety.
The coronavirus pandemic was truly one of the most bizarre times in the world. While the entire world was shut down, Dana White and Elon Musk were two of the most popular figures in the American business world to come out and continue to boom in their respective fields despite the lockdown restrictions. UFC gained huge fame for being the first major sports promotion to put out live events following the COVID-19 outbreak.
The Tesla founder was also under a lot of scrutiny for going against the rules and running his Tesla plant, located in Northern California. "Tesla is restarting production today against Alameda County rules. I will be on the line with everyone else. If anyone is arrested, I ask that it only be me," wrote Musk in a tweet.
The UFC President, personally found it very impressive of the billionaire to pull off this brave move back in 2020. "I thought that was bada**. I love it. Didn't he open it and say, 'Come arrest me'? I love it," said White in a press conference. The UFC boss was an example to the world on how to run businesses during the pandemic and showed things can go back to normal if COVID-19 safety measures were handled rightly.
White shocked the world by putting on a PPV event at a huge arena in 2020. The promotion hosted UFC 249 at the VyStar Veterans Memorial Arena in Jacksonville, Florida behind closed doors. The UFC head honcho was an inspiration to a lot of businesses across the US who were desperate to get back to work during the lockdown.
Read more: "One tweet at a time" – UFC Fighter calls out Elon Musk and Donald Trump to "make America great again" after impressive win in the octagon
Dana White on what motivated him to keep his business afloat during pandemic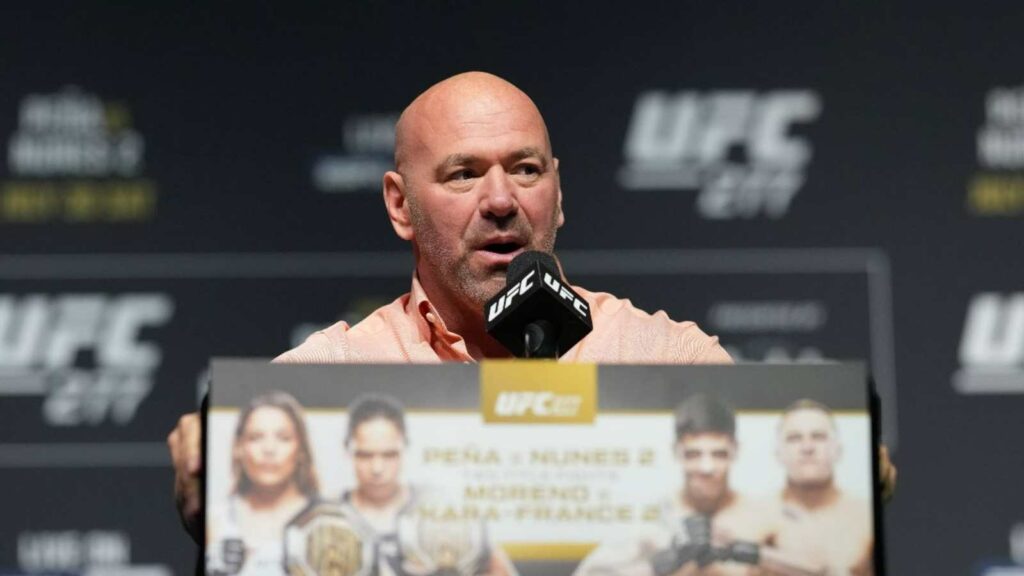 Not only did White come out guns blazing with action-packed fight events during the pandemic but also figured out a way of putting on shows without having to trouble other outdoor arenas during the lockdown. White and UFC built themselves their own octagon in Las Vegas called the UFC Apex.
The UFC's boss's plan behind this state-of-the-art octagon was that, even if the entire state of Nevada shut down, they'd still be able to continue putting on shows on their own property which now had an octagon of its own. Talking to Tucker Carlson of FOX News, White said he was not going to "dump" his employees like other huge corporations had been doing amidst the pandemic.
Also read: "They said I care about money more than human life" – Dana White absolutely RIPS the New York Times on "Tucker Carlson Tonight"
"A lot of my people around here have been with me for a long time, 10 to 20 years…And to all of a sudden, just dump my employees the minute something bad happens, it's just not the way that I'm built," said White in the interview. UFC is now booming more than ever and is undoubtedly the biggest mixed martial arts promotion in the world.
Also read: "Who ain't got jiu-jitsu?" – Dustin Poirier hilariously responds to Islam Makhachev mocking his BJJ black belt at UFC 281