UFC 285 press conference and weigh-ins have now concluded and the only thing between Jones vs Gane is a preliminary fight card. Jon Jones weighed in at 248 lbs while Ciryl Gane weighed in at 247.5 lbs. The controversial fighter has expressed his adoration by the crowd and how well UFC has produced the upcoming event.
Jon Jones will return on March 4 against Ciryl Gane for the vacant UFC heavyweight title. In the press conference leading to UFC 285, one of the reporters hilariously asked where Jones would go partying in Vegas if he wins this Saturday.
Jones is one of the most controversial fighters in the UFC both, in and out of the octagon. Despite his almost perfect career as a fighter, Jones has had problems in the past with substance abuse, anger issues, and a range of legal troubles before.
"I'm not getting lit at all. You guys don't want to see me lit," Jones said with an embarrassed smile as UFC president, Dana White said "AMEN". The hilarious answers made the entire crowd go berserk due to Jones' tendency to get in trouble in Las Vegas. The last time Jones was in Vegas for his Hall of Fame induction, the fighter was charged with battery.
Related: WATCH: Footage from TUF house shows passionate Conor McGregor off his seat while coaching his fight
UFC 'GOAT' Jon Jones opens up about his development as a person during his long lay-off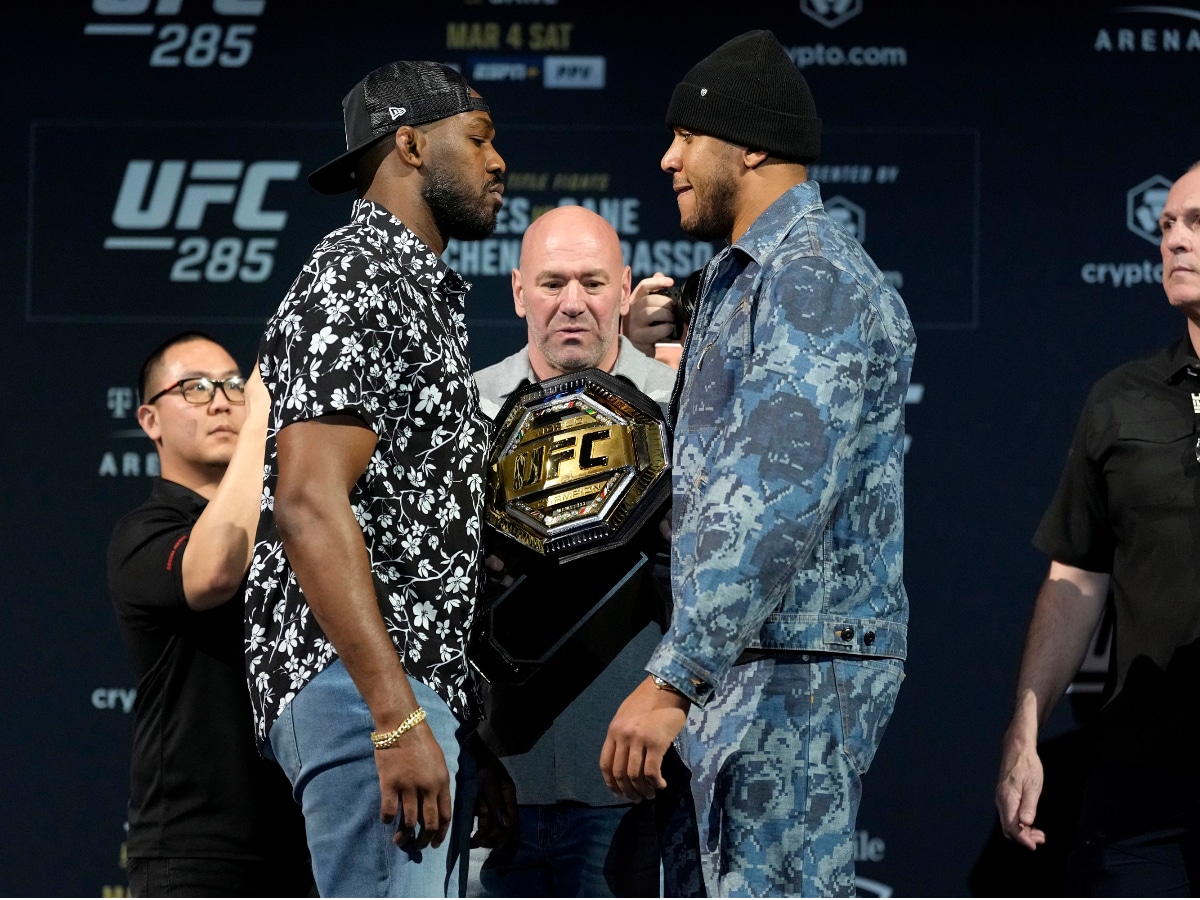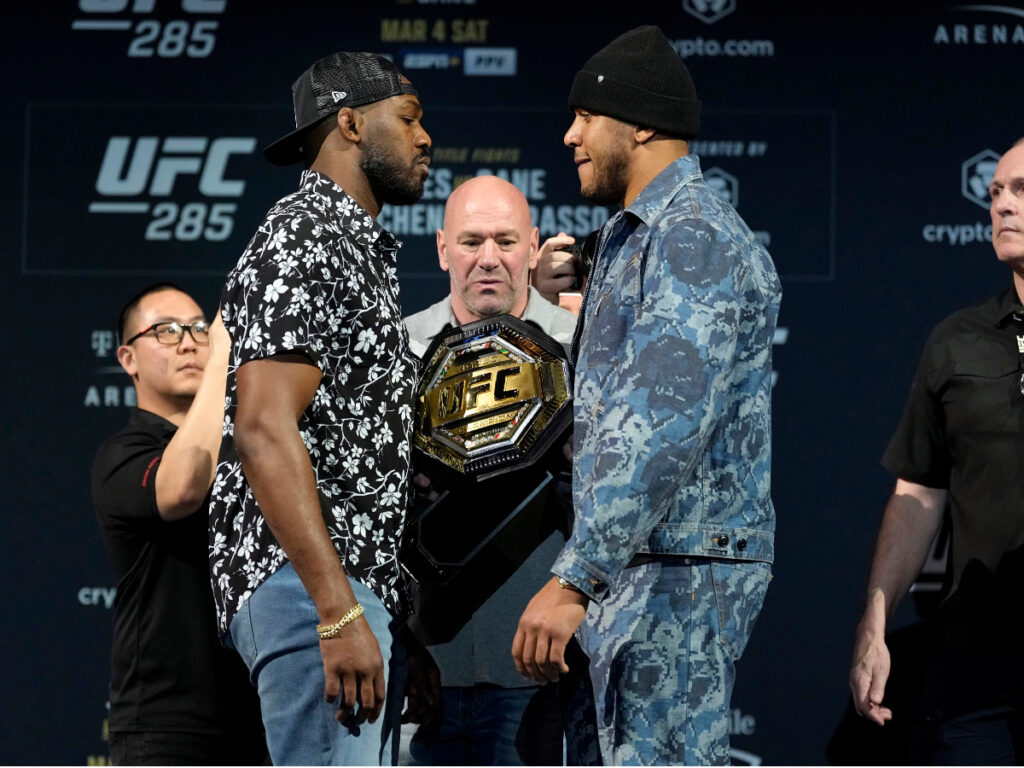 Jon Jones returns this Saturday against Ciryl Gane for the vacant UFC heavyweight championship. Jones had been teasing a return for a long time after his previous victory over Dominick Reyes in a closely contended title defense.
After cleaning almost two generations of new, up-and-coming light heavyweights in the UFC, Jones was finally in talks to take on former UFC heavyweight champion, Francis Ngannou. The fight was supposed to determine the 'baddest' man on the planet and for Jones, it meant solidifying his claim to GOAT status.
However, due to Francis Ngannou's contractual fallout with the UFC, Ngannou shockingly decided to leave the UFC and become a free agent. Thus, making the next best heavyweight in the roster, Ciryl Gane the perfect stylistic matchup for Jon Jones' return.
"I've simplified my life. I have a lot fewer friends now. I have friends of substance. I feel like today I'm the product of the men around me," Jones told Michael Bisping. "I have the greatest mentors and I know they are proud of me as well," Jones added.
In case you missed it:
Watch: UFC hilariously trolls Daniel Cormier on television ahead of his arch nemesis' return to the UFC
Jon Jones felt his dominance after his first face-off against 'not so massive' Ciryl Gane