PFL founder Donn Davis asserts that UFC CEO Dana White is concerned about PFL's recent acquisition of Bellator. This move has caused tremors in the mixed martial arts community. With the agreement being announced on Monday, the PFL-Bellator alliance is now in a position to challenge the UFC and become a major player in the market thanks to the united rosters of PFL and Bellator.
Donn Davis was recently in an interview with The MMA Hour, hosted by Ariel Helwani. He said that White's apparent change of perspective about PFL is a sign of his worry regarding Bellator's acquisition. This is what he had to say:
Everybody knows Dana well enough that he only dismisses things that worry him, or else he just doesn't comment. He didn't comment on the PFL for four years because he wasn't worried. He has commented on the PFL a lot in the last six months. He's worried.

Donn Davis via The MMA Hour
According to Davis, the main thing that's worrying White is the caliber of the fighters in the new organization. PFL and Bellator merged for a roster that has thirty percent of its members ranked in the top 25 in the Fight Matrix. This, according to Davis, is a significant metric that underscores the strength of the PFL Bellator alliance.
The assertion that is made is that PFL and Bellator are now "co-leaders" with the UFC. This calls into question the long-held notion that the UFC is the unquestioned leader in the MMA business.
While Dana White and the UFC examine the possible danger posed by PFL's power grab. Fight fans await how this development will affect the future of MMA.
PFL has now officially acquired Bellator MMA
The Professional Fighters League (PFL) has successfully bought Bellator MMA. This has ushered in a new age of competition and shifted the industry's dynamics in a historic move that has rippled across the MMA scene.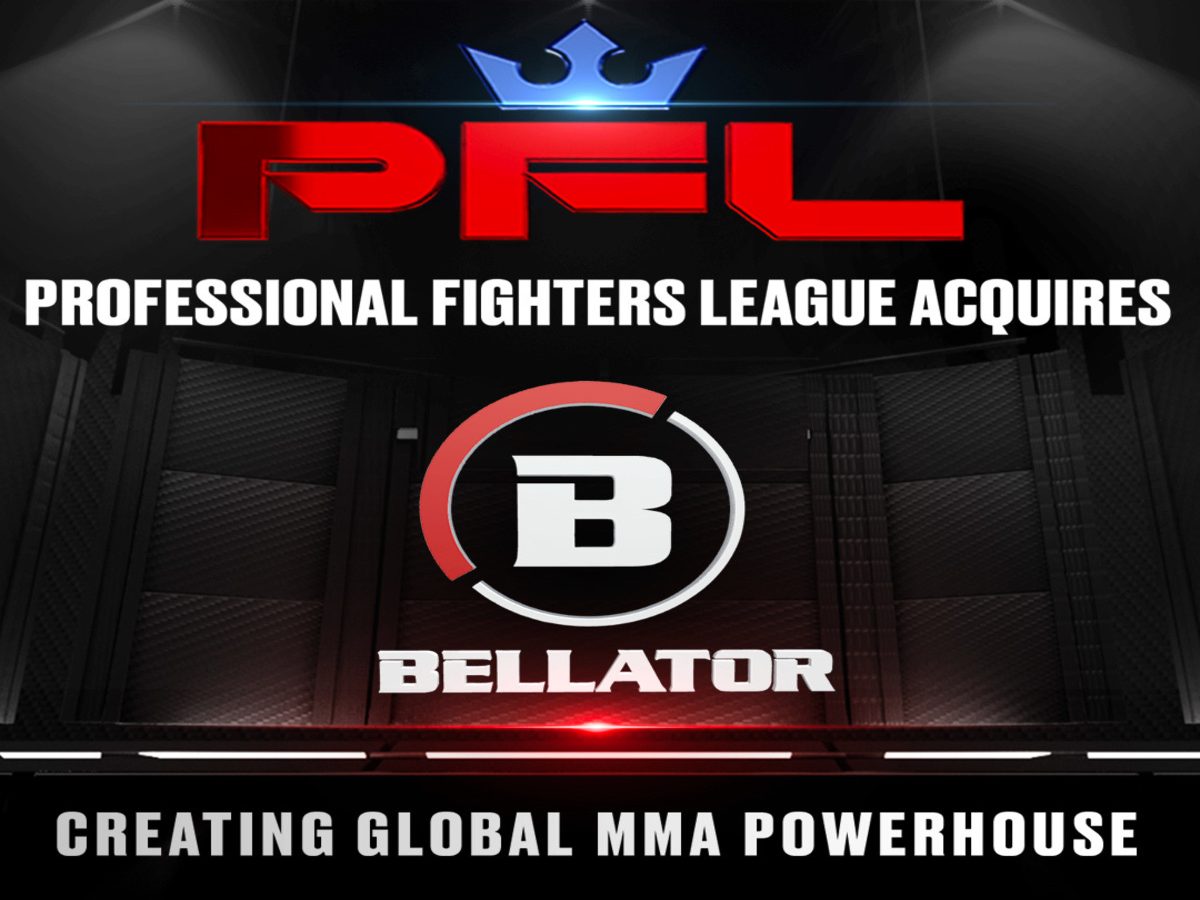 PFL founder Donn Davis finally acknowledged the long-awaited acquisition on Monday. He confirmed that the sale includes Paramount's minority ownership share in PFL. Davis described the strategic move on X,  challenging the UFC's established supremacy.
Bellator will continue to operate as a separate promotion under the terms of the deal, but under a "reimagined" structure under PFL called the Bellator International Champions Series. Fans of the sport may look forward to an exciting chapter in the sport's history. This is characterized by new matchups, heightened competition, and a reimagined setting that aims to attract spectators all around the world.
In case you missed it: