Internet and TikTok sensation Hasbulla Magomedov is among the popular non-fighter MMA personality in the sport. He is known for the viral rivalry with Abdu Rozik and their speculated MMA bout. However, this time spending time with Nelk Boys, they tried to surprise Hasbulla and his reaction is hilarious.
Nelk Boys of the Fullsend Podcast tried to surprise Hasbulla. Hasbulla asked, "Elon Musk?" leaving the entire crew of Nelk Boys and others laughing out loud. The internet senstation keeps on meeting high-profile guests from time to time. He has met with Jake Paul, Mike Tyson and Shaquille O'Neill. Hence, it was not surprising to see Hasbulla's desire to meet Elon Musk.
Hasbulla Magomedov is good friends with Khabib Nurmagomedov and Islam Makachev. He was ringside for Islam Makachev's championship victory against Charles Oliveria at UFC 280. Hasbulla practices wrestling after witnessing Khabib and Makachev assert their dominance in MMA. Nelj Boys and Hasbulla had some stellar moments on the podcast.
Khabib Nurmagomedov retired in 2020, and in 2022, he retired from coaching to spend more time with his family. Islam Makachev, at UFC 284, defended his title against Alexander Volkanovksi. He will fight in Abu Dhabi PPV card later this year and appears on the look out for a new contender.
Related: "Thought he was 5" – Fans weirded out as Mike Tyson cuddles with 20-year-old Hasbulla in latest meeting
Hasbulla Magomedov does not like Dogs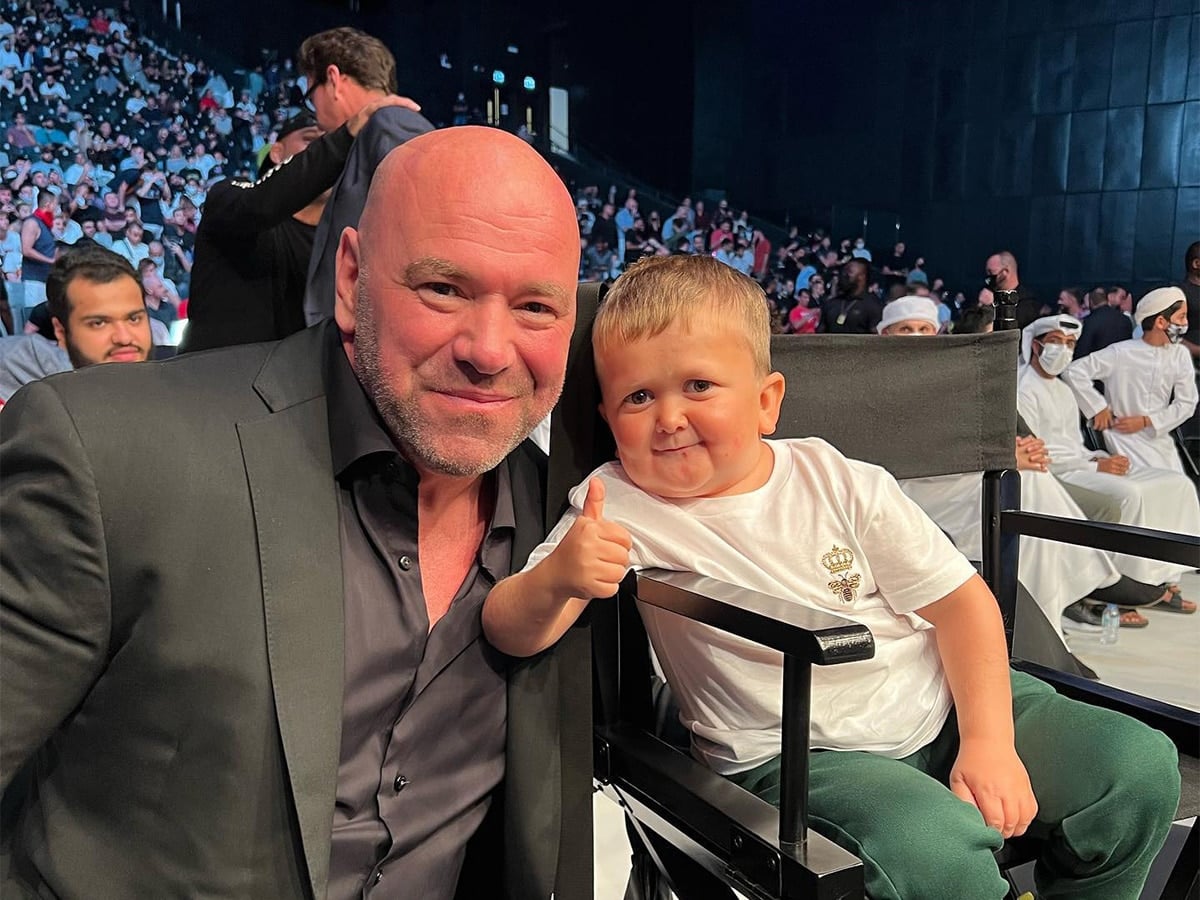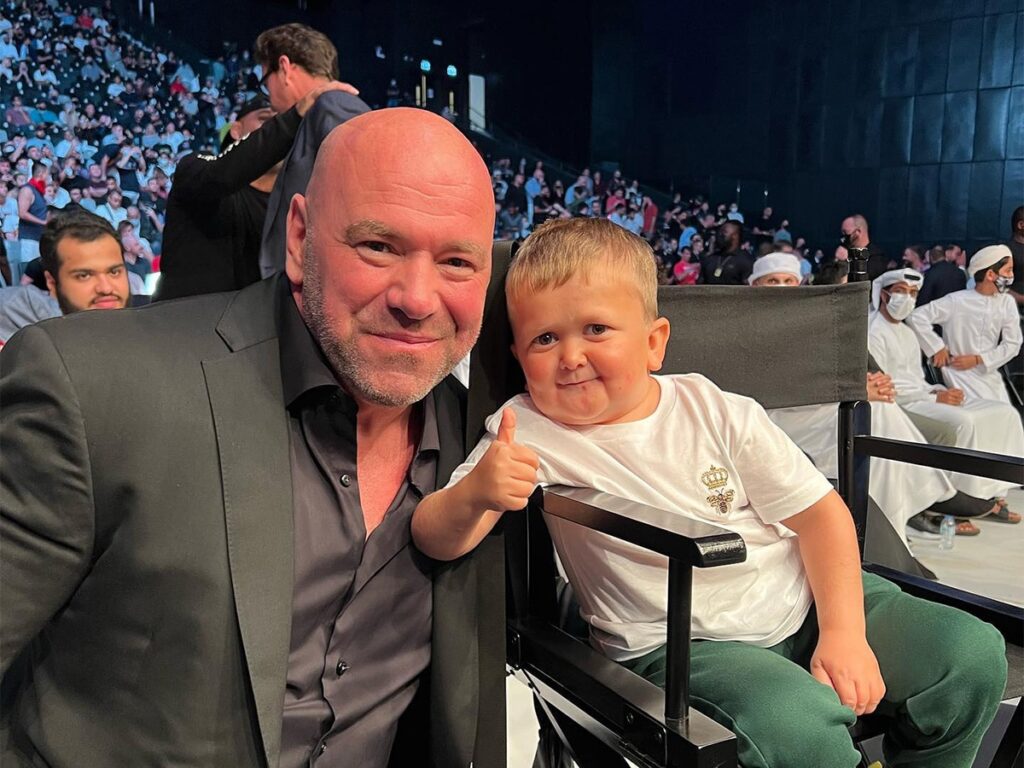 Internet sensation Hasbulla is known for his love of cats. He has released many videos of him petting his cats. However, he does not like dogs. In a Twitter post, he posted a video titled "Hasbulla is NOT a Dog guy"
hasbulla and I can bond over being scared of dogs pic.twitter.com/GBEueydjN9

— haadiya (@dipuinthv) March 10, 2023
In a meeting with UFC President Dana White, the room was filled with plenty of dogs, making the Tiktok star uncomfortable. He released the video clip on Twitter to indicate his dislike of the dogs. Dana White laughs throughout the interaction with Hasbulla.
Islam Makachev will fight in the UFC Abu Dhabi PPV card. Hasbulla always accompanies Dagestani fighters for their fights, and it is likely the next time fans see Hasbulla inside the Octagon.
In Case You Missed It
 "I didn't know the route, my phone was low," Jiri Prochazka narrates bone-chilling story of dangerous trek in snowy mountains
"I accepted to fight c**shot," Colby Covington lets out truth about UFC offering Dustin Poirier and Khamzat Chimaev