Derrick Lewis never has shied away from speaking his mind out. In a recent interview with FULL SEND reporter, the Black Beast let his feelings be known about the UFC boss Dana White presenting Kyle from the NELK Boys with a band of cash.
Dana White went viral recently after he gifted Kyle from the NELK Boys, a whopping $250k for his birthday. The NELK boys and UFC president have shared a very close relationship so much so that their merchandise, FULL SEND is in business with the Ultimate Fighting Championship and Dana endorses many of their merch. The internet did not go easy on Dana and his friends after the birthday video came out.
Derrick Lewis is now fighting at UFC 277 and ahead of the fight was interviewed by FULL SEND reporter. When asked how the fighter was doing, Derrick replied with, "I'm doing pretty good but not better than you, man. I seen lil birthday gift, man. Sh*t I was jealous, I ain't gon lie." Shawny Mack had to correct Lewis that it was not him who received the gift but Kyle from the NELK Boys. The FULL SEND reporter then said the NELK boys should give Derrick some money or a deal with their booze, Happy Dad.
Related WATCH: Derrick Lewis' hilarious prank on Dana White during UFC 277 ceremonial face-offs
Derrick Lewis talks to FULL SEND reporter about Sergei Pavlovich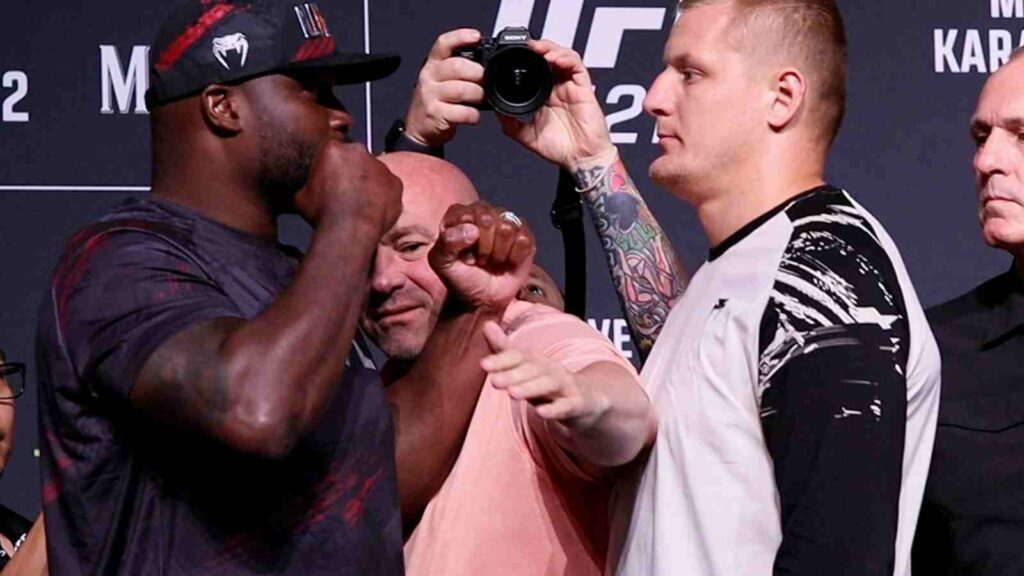 Derrick is fighting Sergei Pavlovich this weekend at UFC 277 on the main card. There is no doubt this is one of the most-anticipated bouts on the pay-per-view event. Derrick revealed heading into this fight week that he had no clue who his opponent was. The fighter has always been very laid back and doesn't give too much thought to who he fights next in the octagon.
"I've been doing this for a while so you really can't focus on your opponents too much. You just got to focus on yourself. I feel like I will beat anyone as long as I'm a hundred percent and doing everything I am supposed to be doing in the gym and I'm feeling good right now," said Derrick talking to FULL SEND MMA.
Derrick has been full entertainment everytime he fights. The entire lead up to the fight is fully-loaded with fun as The Black Beast comes out with the aim of having fun. This time, Derrick has given the fans some amazing moments in the press conferences and ceremonial weigh-ins. Tomorrow, in the octagon we will find out if Derrick can bounce back to the win column after his loss to Tai Tuivasa.
Also read "Bring this match to Brazil" – Deiveson Figueiredo wants winner of UFC 277 bantamweight title fight
"She wants it back" – Henry Cejudo gives his predictions for much-anticipated Julianna Pena vs Amanda Nunes 2 fight at UFC 277
Do follow us on: Google News | Facebook | Instagram | Twitter