Conor McGregor is frequently seen engaging in boxing workouts, he was seen leaving Dublin's Straight Blast Gym, indicating that he has begun his MMA training. He exercised at his own gym and posed for pictures with several of his coworkers while wearing red UFC combat shorts.
Black Belt in Jiu-Jitsu from Brazil The owner of SBG Ireland and the first MMA competitor to engage in cage combat is John Kavanagh. He is Irish as well. All of them, including James Gallager, a 22-year-old featherweight in Bellator MMA, Artem Lobov, a brawler in the Bare Knuckle Fighting Championship, and McGregor, a former two-weight UFC champion, call it home and have achieved great success.
McGregor has been unable to compete since breaking his tibia during his trilogy match against Dustin Poirier in July of last year. He recently resumed work on his kicks, and he promises to make an announcement soon.
Related:- "Numero uno Campeón" Conor McGregor showers high praises on Brandon Moreno and Kai Kara France after the duo's captivating interim title fight
"Do you miss this man breathing all over you"- Ali Abdelaziz takes massive jabs at Conor Mcgregor on Twitter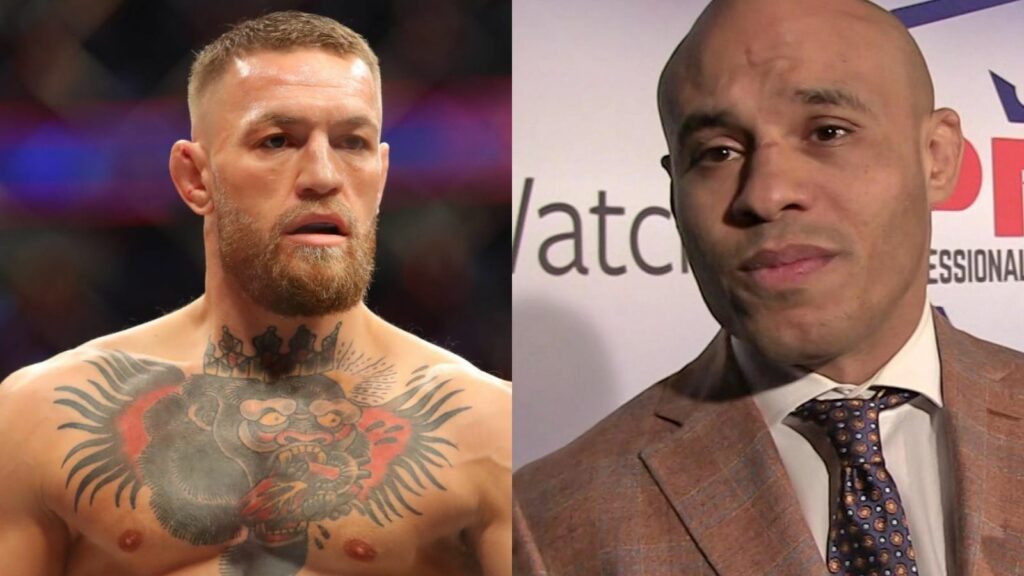 Conor took to Twitter recently and stated, "Mma, I'll never forget you! Easy work" To which a fan posted a video of Conor McGregor's battle with Khabib Nurmagomedov at UFC 229 in response to the post. In the video, Nurmagomedov knocks McGregor to the ground for the first time in his professional career. If that was also an "Easy" job for him, the admirer enquired. Here are the said Tweets:
Ali's reply on the fan post and stated, "Do you miss this man breathing all over you and take your manhood away from you" Here is the said Tweet:
Here are a few fan responses, to Conor Mcgregor Tweets, one Fan stated, "Easy work" is big talk for somebody who hasnt won a fight since obama could say "i am the president of the united states" outside of Old-Man Cerrone." Another one brought up his MMA record in last few years, by stating, "3-4 in 6 years." Here are the said Tweets:
Ali is without a doubt the most well-known manager in the MMA scene, largely as a result of the constant publicity he receives. He is the only manager of a fighter who regularly criticizes his opponent on a daily basis.
In addition, there is a rumor that Ali tweets from the account of his opponent. The MMA community was startled by his bout with Conor McGregor previously. A fighter arguing with another fighter's manager is less frequent than watching a fighter argue with another fighter, which was once widespread.
Also read:- "He's the champ"- Dana White assures former lightweight champion, Charles Oliveira to draw PPV points despite dissimilar status quo