Khamzat Chimaev does not have a fight booked but finds himself in media attention, all thanks to his social media activity. The Welterweight contender took shots at Kamaru Usman and Leon Edwards ahead of their trilogy fight, claiming he will soon win the belts from them.
Chimaev has not fought since dominating Kevin Holland at UFC 279. He has made his intention clear of winning both Welterweight and Middleweight championships. He even called out Robert Whittaker recently to be the next contender for the Middleweight Championship.
Khamzat Chimaev is undefeated as a fighter with 12 wins. In the past, he has struggled to make weight. Chimaev had a weight problem that led to the cancellation of his fight against Nate Diaz at UFC 279. It remains to be seen who he will be facing next. Chimaev was previously scheduled to fight Leon Edwards, but that did not materialise.
Khamzat has entered the chat 🍿 #UFC286

(via @KChimaev) pic.twitter.com/rbWQKHY5uz

— ESPN MMA (@espnmma) March 16, 2023
Kamaru Usman and Leon Edwards will fight for the Welterweight title at UFC 286. Chimaev will be looking to fight the winner of that fight. Edwards recently defeated Usman at UFC 278, setting up the trilogy bout between them both. However, the winner will soon find himself competing against Khamzat Chimaev, as many believe he is the next contender in line for a title fight.
Related: Henry Cejudo and Chael Sonnen unveil potential "X-Factor" for Leon Edwards vs Kamaru Usman 3 at UFC 286
Fans does not appreciate Khamzat Chimaev taking shots at Kamaru Usman and Leon Edwards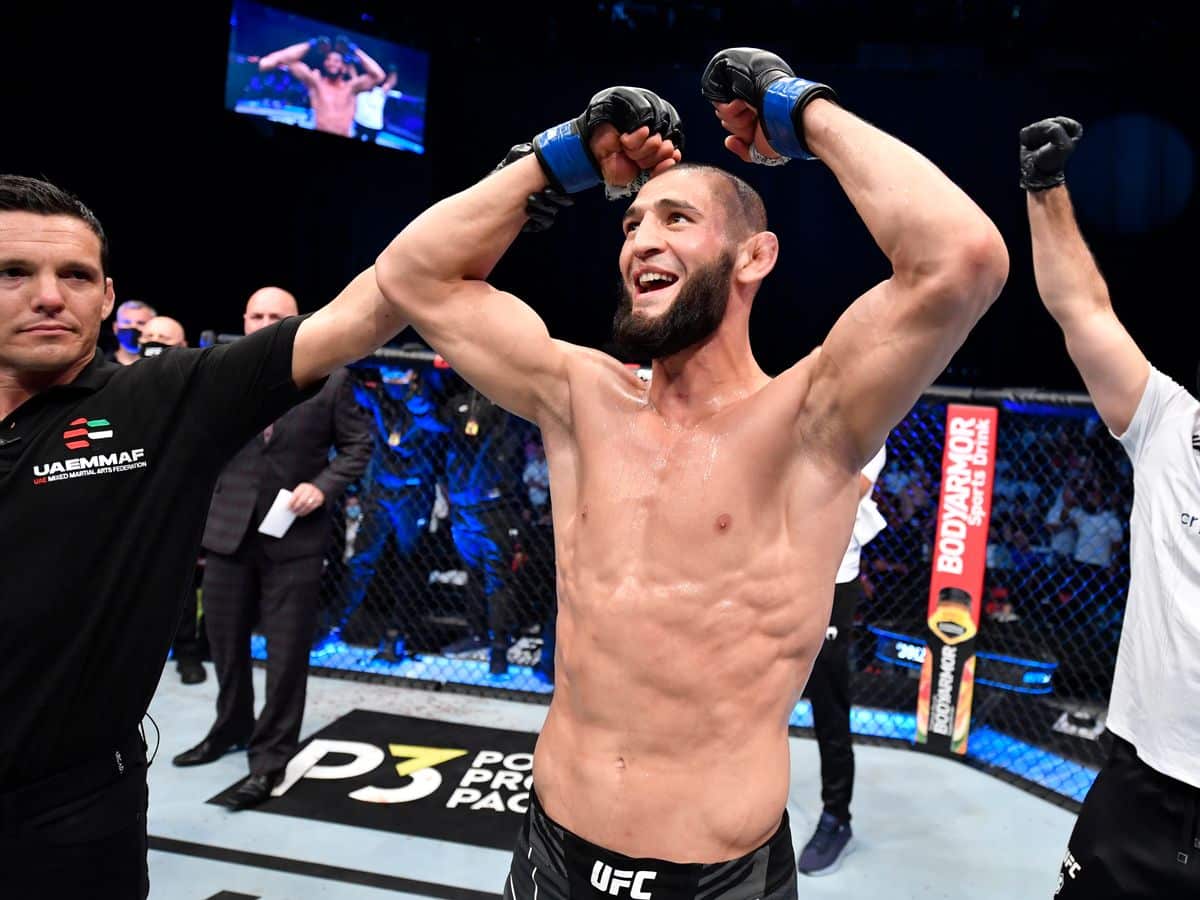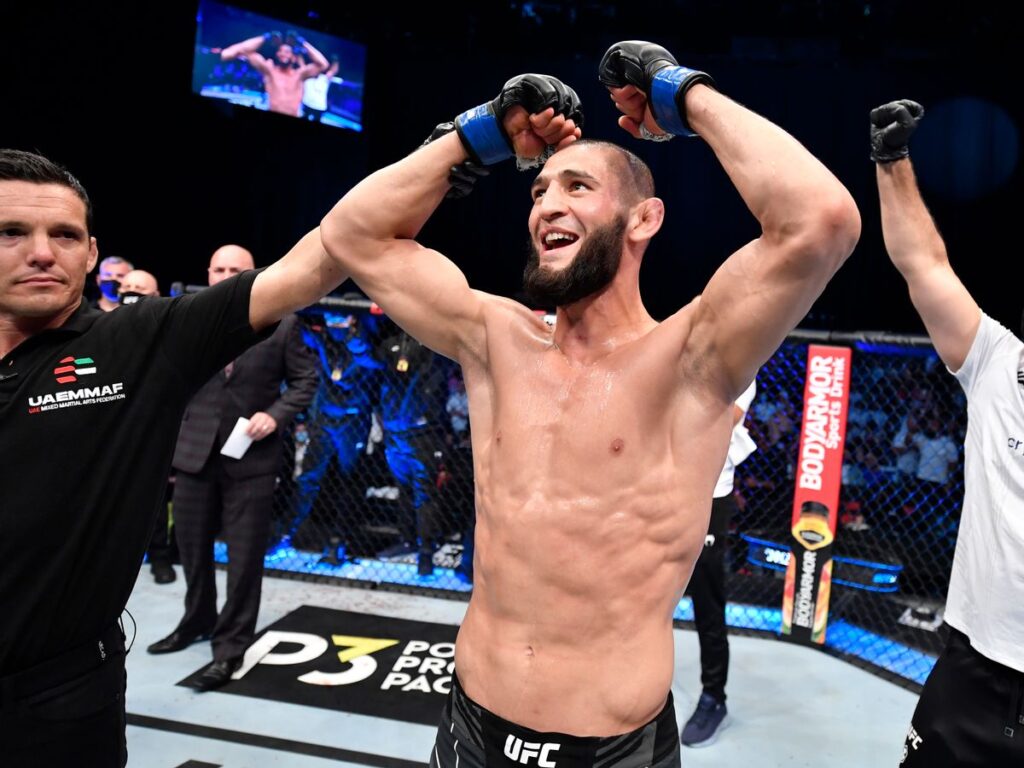 Khamzat Chimaev took to social media to call out Usman and Edwards for a future fight. But fans did not appreciate the tone in which Chimaev called them out. Check out some of the fan reactions:
Make weight @KChimaev

— 🌵Lil Richard🌵 (@RichieleeNorth) March 16, 2023
He needs to fight one more top 5 guy and then he can fight for title shot, Khamzat Vs Belal?

— Matthew Maximo (@matthew_maximo) March 16, 2023
Call me crazy he doesn't beat coby, balal, especially not usman or Leon yeah idk he struggled with burns

— The S.A.T (@realjosemaximo) March 16, 2023
More chance of me outwrestling Khamzat than Khamzat making 170 again.

— Dan | 3 Hit U (@Dan3HitU) March 16, 2023
Dude doesn't even know which weight class to fight at or who he wants to fight. He's always talking going back and forth all the time.

— AJ Jones (@ShredGnar812) March 17, 2023
He can't even make weight

— shadow 🦹🏾‍♂️🍻 (@plutojefe) March 16, 2023
Khamzat couldn't beat belal let's be honest. Guy almost die by lightweight durinho

— macaco russo 🇷🇺🇷🇺🇷🇺 (@Jorgeelbrabo123) March 16, 2023
This guy will never make 170 again. This is a waste of thought.

— Tony Frazier (@tfraz20) March 16, 2023
Khamzat lost his hype fast. Hardly beat burns. Nobody will fight him at 170 because you can't guarantee he'll make the weight.

— Bitcoin Boss (@BagOfTribe) March 16, 2023
Khamzat Chimaev does not have a fight scheduled but will look to fight the winner, Usman and Edwards. He is also motivated to fight for the Middleweight championship as well. Fight fans will soon find out what is next for Chimaev.
In case You Missed It
"He's on his way out," Leon Edwards claims to "open the door" for Kamaru Usman's retirement at UFC 286
Kamaru Usman's surprising admission: Headlining UFC PPV was never a dream in his early MMA Days