UFC boss Dana White was hyped about the success of Power Slap's finale card. The fight promoter, however, got called out for his broadcast using fake social media engagement.
The Power Slap Championship finale took place at the UFC Apex facility in Las Vegas, Nevada. The event clashed with UFC's Fight Night card headlined by Petr Yan and Merab Dvalishvili. Apart from the fans being frustrated that White gave more attention to the slap-fighting competition, they also managed to do some digging on social media engagement.
Several claims of Dana White regarding the social media success of the slap-fighting league have been refuted by the media and fans. Recently, tweets posted by the slap-fighting broadcast were found to be fake social media accounts.
This is a common technique used by several businesses to fake the success of their product. The broadcast showing tweets from users "@aleksis_vilums" and "@cjgaudet14" were exposed to be fake. The tweets displayed on the screen read, "Wow the slap delivered by Rivero was crazy!!" and "Wow Doryan Perez is a bad man."
March 12, 2023
Related: Dana White mad as fans call out Mike Tyson for promoting 'disgusting sport' Slap-fighting
Fans react to Dana White's Power Slap faking social media engagement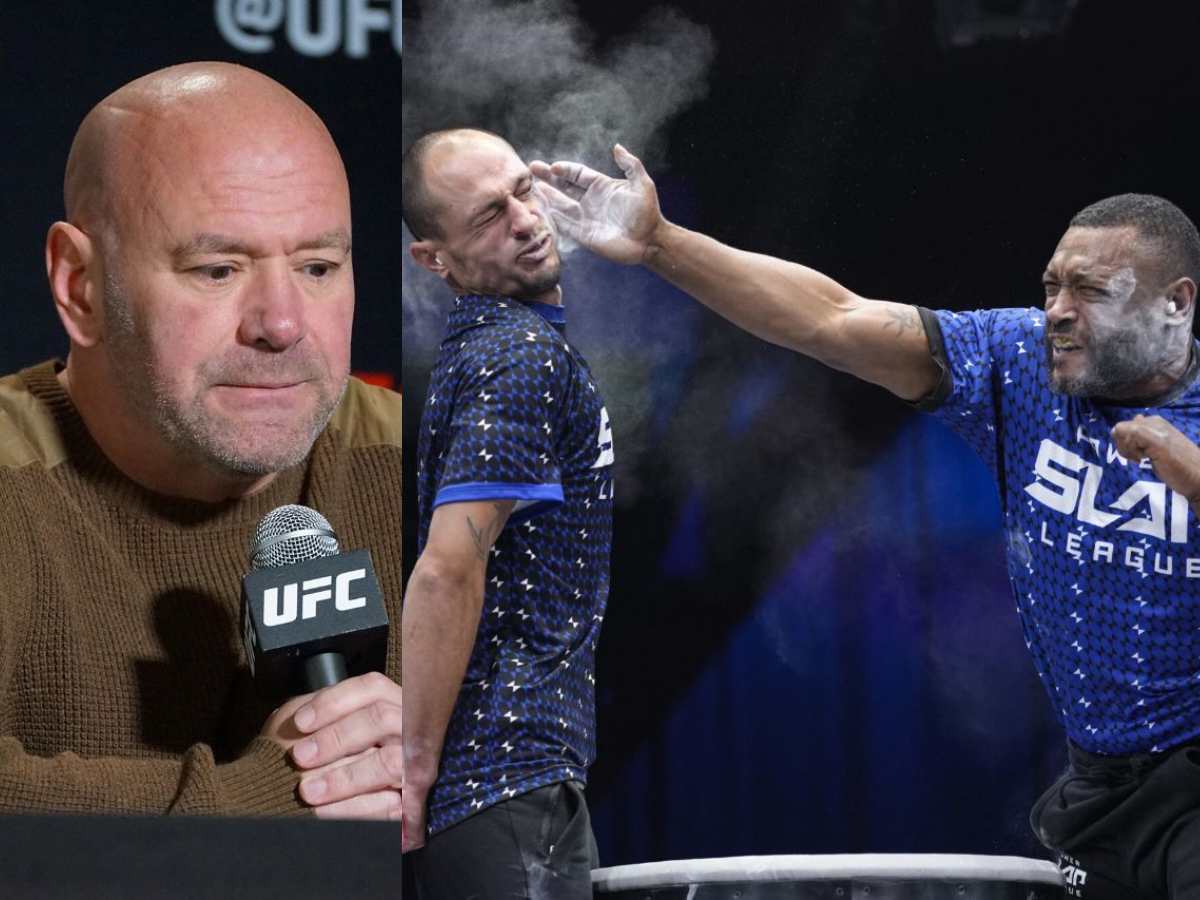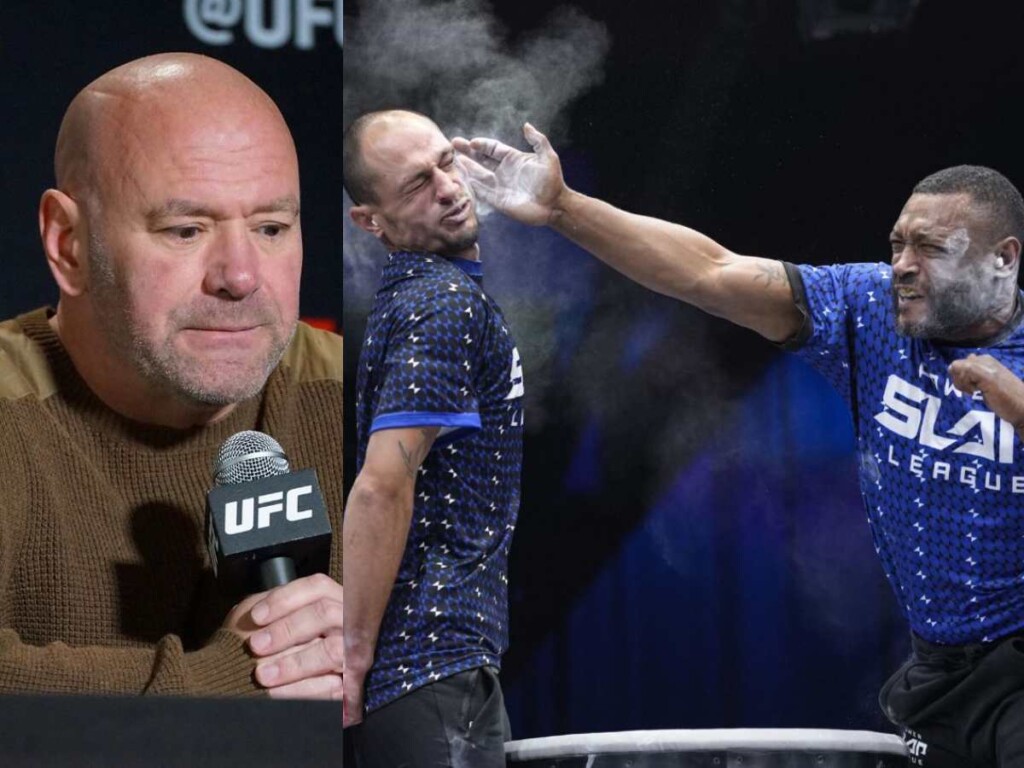 The slap-fighting promotion never sat well among the fight fans. Fans and several MMA aces believe that the sport is a 'disgrace'. Dana White, however, who seems fully invested in it, has continued to promote it. The UFC boss was not present at the UFC Las Vegas card this past weekend to be present at the Power Slap finale.
Fans are shocked that the combat sports promoter has continued to give so much attention to that sport. Twitter was flooded with reactions to the 'astroturfing' from Power Slap.
True story: The term "UFC shill" comes from when the UFC used to send people undercover into the UG and Sherdog forums to drive traffic to their shows and website via bogus posting/shilling. Sock puppet accounts have been a known commodity to them for about 2 decades.

— Stephie Haynes (@CrooklynMMA) March 12, 2023
March 12, 2023
This guy hadn't tweeted in almost a decade.. and comes back to me tweet about POWERSLAP? I think not pic.twitter.com/ZIN3ZoxTsZ

— James Janssen (@yamesyanssen) March 13, 2023
March 12, 2023
March 14, 2023
Yoooooooooooooooo!

Dana White's Power Slap League EXPOSED for faking social media engagement is wild. https://t.co/MO2XDD3rG7

— Andreas Hale (@AndreasHale) March 13, 2023
I never move faster than I do when turning the channel right as AEW Dynamite ends.

— A Grizzly Abroad (@AGrizzlyAbroad) March 13, 2023
This feels very Trumpian

— Andreas Hale (@AndreasHale) March 13, 2023
Dana White, despite the negative reactions, has confirmed that Power Slap will return for another season. The UFC boss's new venture took a hit in the ratings during its debut on television. What are your thoughts on Dana White's Power Slap?
Incase you missed it:
Jerk chicken, sneakers, and more! Here are Leon Edwards' Top 10 essentials
Henry Cejudo and Chael Sonnen unveil potential "X-Factor" for Leon Edwards vs Kamaru Usman 3 at UFC 286