Charles Oliveira faced defeat against Islam Makhachev in the most shocking fashion. The former Brazilian champion has clearly not recovered from the defeat and fans sympathize with the legendary lightweight.
UFC 280 was an extraordinary PPV event. The fans got to witness the best submission artist of all time get choked out by Islam Makhachev in the main event. The mat has always been Charles Oliveira's forte of fighting. To get beat by his opponent in that manner was a really tough loss for the Brazilian.
Makhachev dominated the exciting former champion and completely neutralized all threats that "Do Bronx" proposed. Makhachev won the fight via submission in the second round via an arm triangle. This submission came after the Dagestani dropped the Brazilian with an amazing right hand. Even after being dropped, very few would've expected Charles Oliveira to lose the fight there given his recent outings.
The last time Oliveira lost via submission was against Ricardo Lamas back in 2016. Oliveira was on a stunning 11-fight win streak heading into his fight against Makhachev. The fighter's run as the champion has really earned him a huge fanbase in the MMA community.
Oliveira is hurting bro😢 pic.twitter.com/213PcAHF8B

— Kiani Ibrahim (@MechanicaKiani) October 25, 2022
He is undoubtedly one of the most exciting fighters to ever set foot in the UFC octagon. The fighter's recent picture with his entire team went viral as "Do Bronx" is seen to be clearly dejected from the loss. Fans react to this image and share words of encouragement for the fighter.
Read more: "He made him quit" – Fans SHOCKED as Islam Makhachev destroys Charles Oliveira at UFC 280 to become undisputed lightweight champion
Fans react to Charles Oliveira "feeling alone" with his team after UFC 280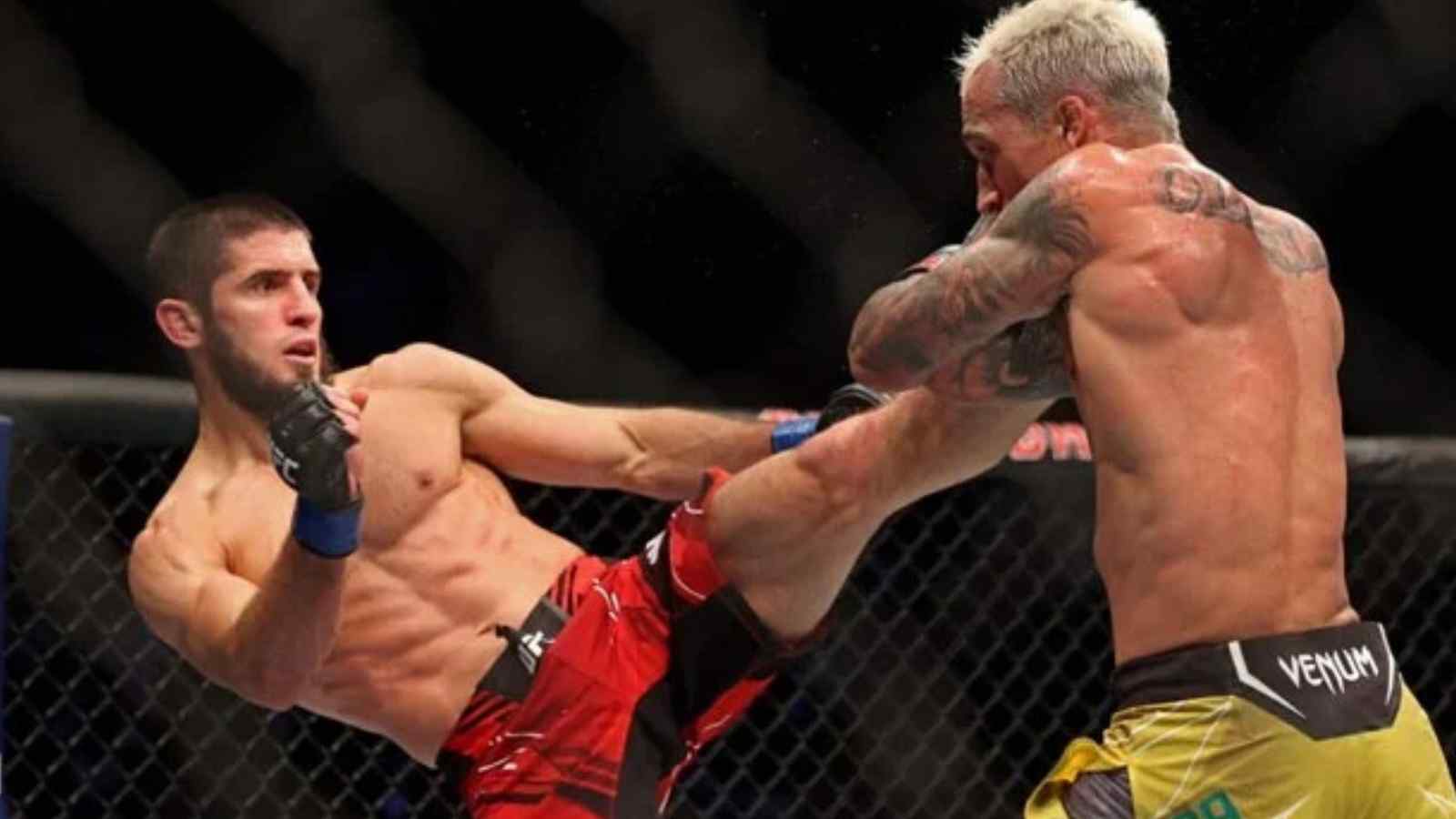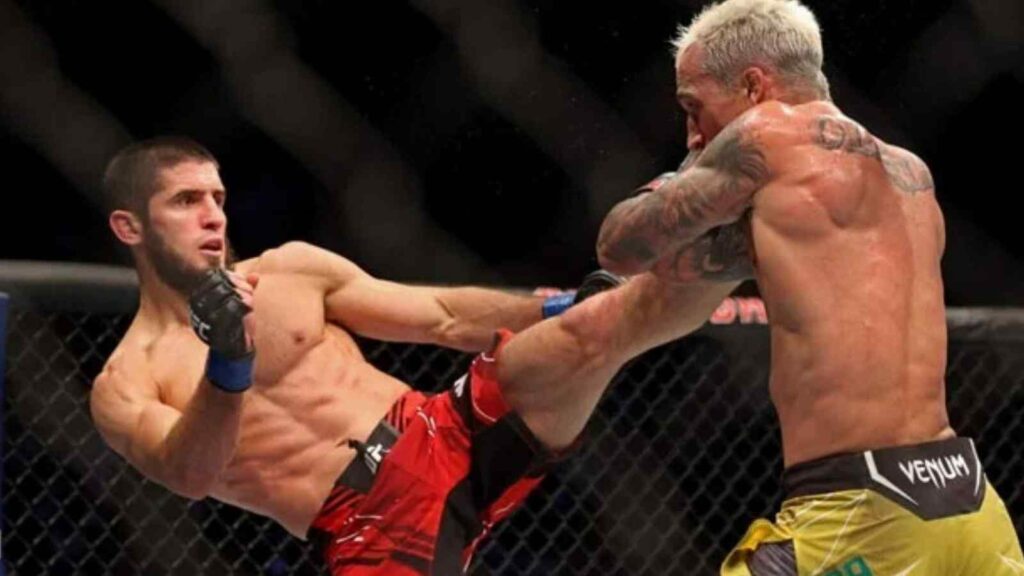 The Charles Oliveira Era of the Lightweight Division was no doubt the happiest Era of 155. I've never seen anyone back a LW Champ like him.

— The Fight 4 MMA (@TheFight4MMA) October 26, 2022
Also read: "He is the TRUTH" – Joe Rogan lays huge praise on Islam Makhachev for making light work of Charles Oliveira at UFC 280
it's sad that his team don't look like they're paying attention to his mental health, he took a hard loss, probably feels like a quitter and is beating himself up mentally, hope he recovers soon

— Clarrk 🏆 (@CIarrkk) October 25, 2022
Bro with the whole squad yet feels so alone

— 🎬 FunkyScouser 💪🏻🥃🥋 (@funkysorcerer) October 25, 2022
The loss has got to hurt more because he was submitted. I saw a documentary by patrick gavia on charles. He explained how sad he was when he got submitted by pettis and others. The issue was submission because it was where he shines.

— Thatquietkid (@AnikateSawhney) October 25, 2022
Exactly what I said

— Kiani Ibrahim (@MechanicaKiani) October 25, 2022
He'll bounce back like he always does

— Christopher Williams III (@darylseeker63) October 26, 2022
Im in pure pain after seeing this

— lex do bronx (@overhandrxght) October 25, 2022
Im in pure pain after seeing this

— lex do bronx (@overhandrxght) October 25, 2022
he'll be back, what he's been through is an accomplishment in itself not a lot of people have gone through so much adversity even before fighting and still became champ

— steve (dobronxs,mac,& chaos) (@stevedobronxs) October 25, 2022
Trying so hard to hold it but can't damn,I'm sure he will be back in full glory

— toxic Entity (@masked_dougnut) October 25, 2022
This shit hurts to look at https://t.co/XuPt3LHxKH

— Aj (@AjDuxche) October 25, 2022
Also read: WATCH: Daniel Cormier teaches Chechen fighter Khamzat Chimaev some American wrestling moves