Jon Jones submitted Ciryl Gane at UFC 285 to win the vacant Heavyweight Championship. Jones made it look effortless as he shot for a takedown, controlled Gane on the ground, and found his submission. However, the former Heavyweight Champion Francis Ngannou is confusing the fans with his reaction to the main event finish at UFC 285.
Francis Ngannou can be seen happily smiling at the sight of Jones defeating Gane, whereas his friends are running up and down in the room. Ngannou also fought Ciryl Gane and needed all five rounds to defeat him by unanimous decision. It is only speculation at this point as to what Ngannou is smiling about. Is he privy to some information that the regular folks do not? It could also be that Francis Ngannou is a fan of the sport and was in awe of Jones securing the victory.
Francis Ngannou is a free agent after failing to agree to a new contract with UFC. Ngannou won the UFC Heavyweight Championship in 2021 and defended the title against Gane at UFC 270. There were speculations about a potential Jon Jones matchup, but it never came to fruition as Ngannou, and the UFC parted ways.
Ngannou's reaction to Jones' title win 😅

(via @francis_ngannou) pic.twitter.com/guWzad8D3I

— ESPN MMA (@espnmma) March 9, 2023
Ngannou is looking for big-money fights in boxing against Tyson Fury or Deontay Wilder. A fight with either Fury or Wilder is exciting as Ngannou has enormous knockout power. It is only a matter of time before the former champion gets fighting offers from promoters and accepts the fight that makes the most sense for him.
Related: 'Hit his wife…hit his fiancee' – Fans call out UFC's hypocrisy on Women's Day for employing 'domestic abusers' Jon Jones and Dana White
Fans react to Francis Ngannou smiling non-stop after witnessing Jon Jones submitting Ciryl Gane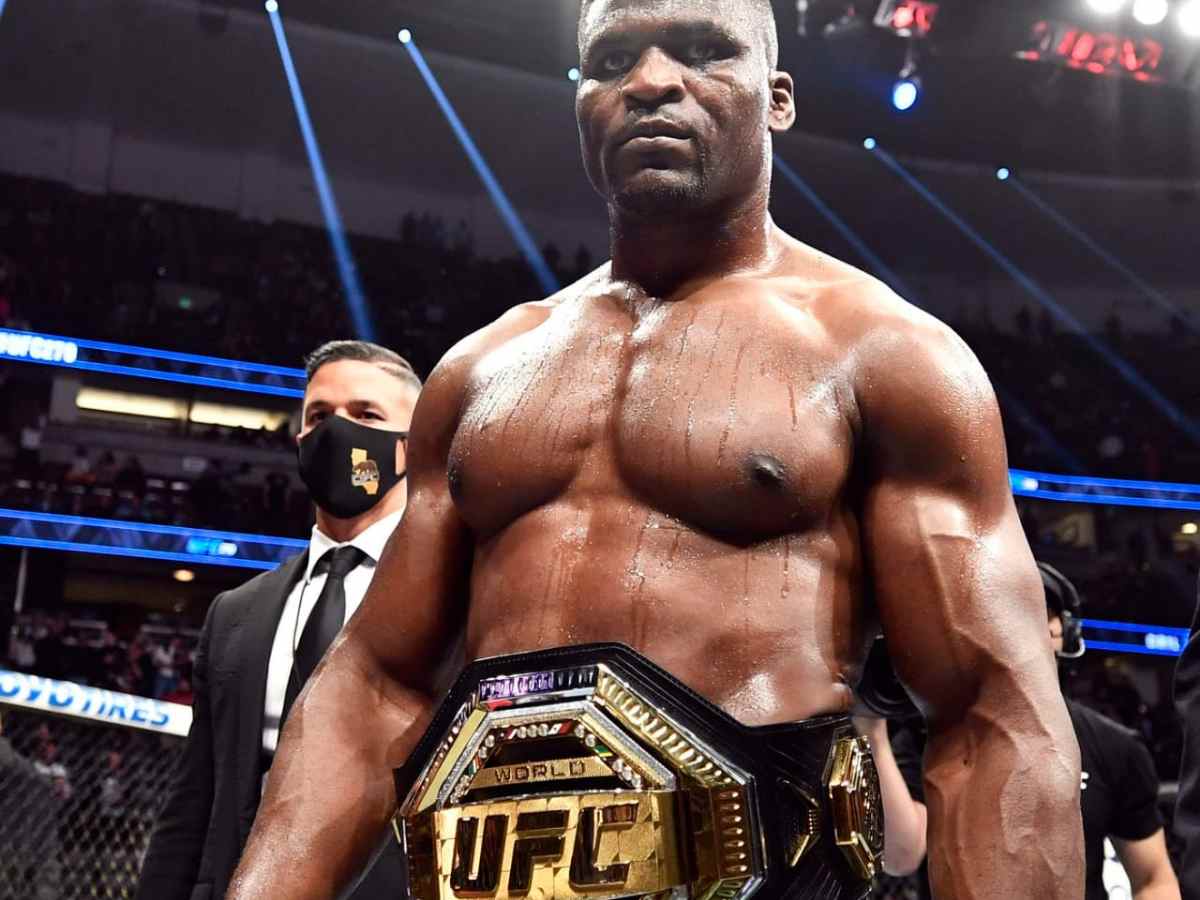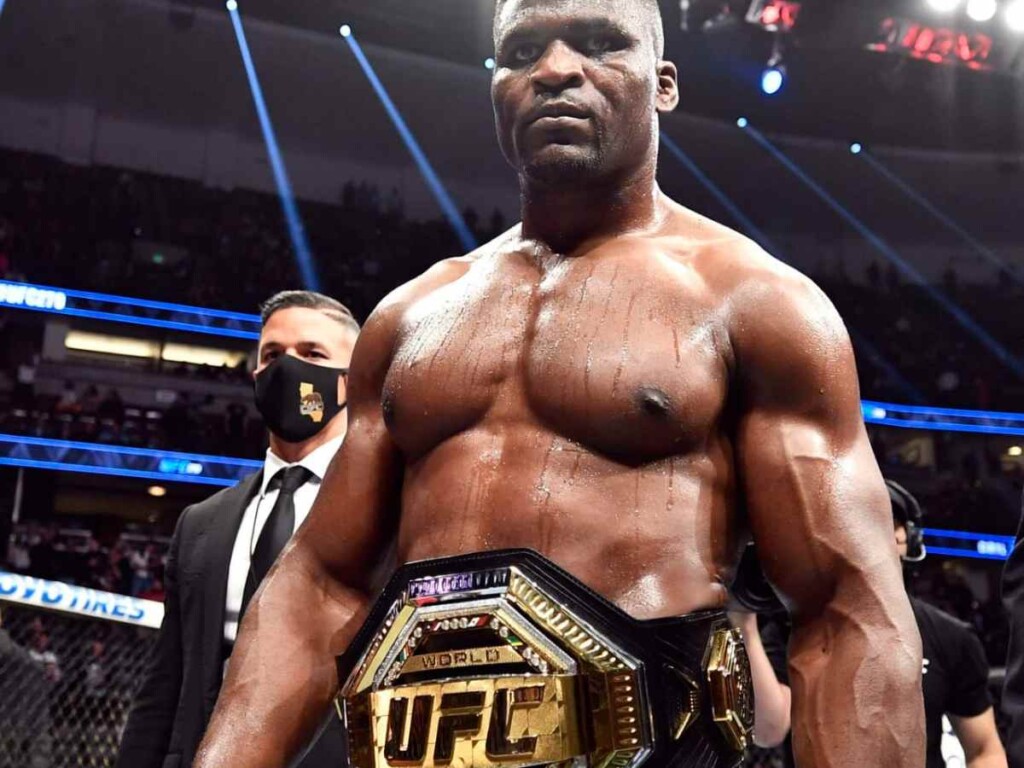 After seeing Jon Jones defeat Gane effortlessly, fans are confused about why Francis Ngannou is smiling. Some consider this great as they feel like Ngannou is a fan of the sport, and some call him a good sport as he reacted better than Daniel Cormier. Check out some of the fan reactions:
Smiling the pain away

— Aqua 2.0 🦆 (@AquaMMA___) March 9, 2023
Shook

— Eric (@Ebab117) March 9, 2023
He's thinking damn that took me 25 minutes

— ᴄᴀᴍᴅᴇɴᴊᴍ (@camdenjm) March 9, 2023
Can teach DC a thing or 2

— 🈵 (@treyfivecarti) March 9, 2023
Not a hater like DC I guess 😂

— The Sonoran Desert Grower (@SonoranGrower) March 9, 2023
Francis ram away from Jones… he realized Saturday night that he could never be champ again as long as Jon is still fighting

— ZACH (@SeanOMaIIey) March 9, 2023
he is thinking /// and it took me all of 5 rounds to win that fight

— NFTAddictz (@NFT_Addictz) March 10, 2023
Francis is fanboying! The dude is ducking jones for sure!

— 𝗟𝗜𝗡𝗘𝗦𝗧𝗔𝗥 𝗗𝗙𝗦 & 𝗣𝗥𝗢𝗣𝗦 (@LineStarApp) March 9, 2023
Bro is sitting on his couch missing out on the most money he could have made in his ufc career. Mr 300k buys

— Dylan (@Dylansports89) March 9, 2023
It is all speculation at this point. fans do not know why Francis Ngannou was smiling. It could be for publicity, or it could be because he was genuinely happy for Jones. They are hoping to see Ngannou fight again soon.
In Case You Missed It
Dana White Trolls Critics of Power Slapping for their Immense Publicity
"The wolf has softness in heart too" – Darren Till and fans react after an emotional Khamzat Chimaev nearly breaks down meeting an orphan girl