Tony Ferguson is a hell of a fighter – no one needs to be reminded of his iconic twelve-fight win streak, wherein he partook in some gladiatorial efforts to secure his victories.
However, over the last couple of years, Ferguson has looked like a mere shadow of his former self. His long-anticipated title fight against Khabib Nurmagomedov was called off in 2020. Instead, he faced Justin Gaethje for the interim belt, wherein, unfortunately, he looked thoroughly outclassed and eventually lost via TKO.
Since, it has only been a downward slope for "El Cucuy". After the Gaethje loss, he has lost to Charles Oliveira, Beneil Dariush, Michael Chandler and most recently, Nate Diaz. Hence, many fans have implored him to consider hanging up his boots.
Greg Jackson, of Jackson Wink fame, believes otherwise. Greg Jackson has coached stalwarts like Jon Jones and Holly Holm, and Ferguson for a brief period. Speaking with Varun Bhat, on the Gloves Off series, he said about the experience, "I got to work with him a little bit, not as much as I would've wanted. He had to take a short notice fight, so I only worked with him a couple of times…But, what a warrior!"
Delving further into Ferguson's character and skillset, he said, "Just a very interesting guy. I like talking to him, he's very smart. He has his own way of doing things, which I really like, like his worth ethic is really cool."
Continuing, he said, "I think he has so many skills he hasn't shown yet. His wrestling stuff, things he can do better, so it's super fun… hoping to continue to work with him. Even though a lot of people will say his career is over, I think he's still got a couple of good fights left in him still."
Related- "Motivation might not be the same" – Legendary coach Greg Jackson gets honest about "financially secured" Conor McGregor making a comeback
Tony Ferguson's 12 fight win streak will always be a testament to his greatness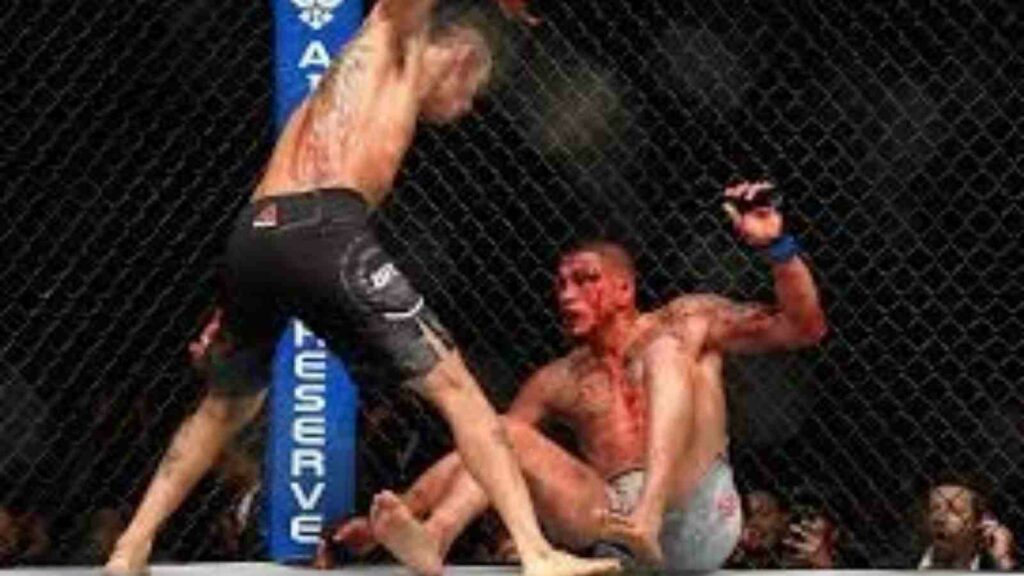 Tony Ferguson never was the lightweight champion of the world. However, that in no way is to take away any sheen from his already illustrious career. Though he did not ever carry the unified belt, he was the Interim lightweight champion of the UFC.
One of the hallmark achievements of his career is the unprecedented twelve fight win streak that he embarked on, from 2013 till his defeat to Justin Gaethje in 2020.
Some big names that he defeated are Edson Barboza, Rafael Dos Anjos, Kevin Lee, Anthony Pettis and Donald Cerrone. His resume speaks volumes about him choosing to entertain only the toughest of opponents inside the cage.
Also Read- WATCH: When Chael Sonnen shamelessly likened Floyd Mayweather's weak opponents to popstar Rihanna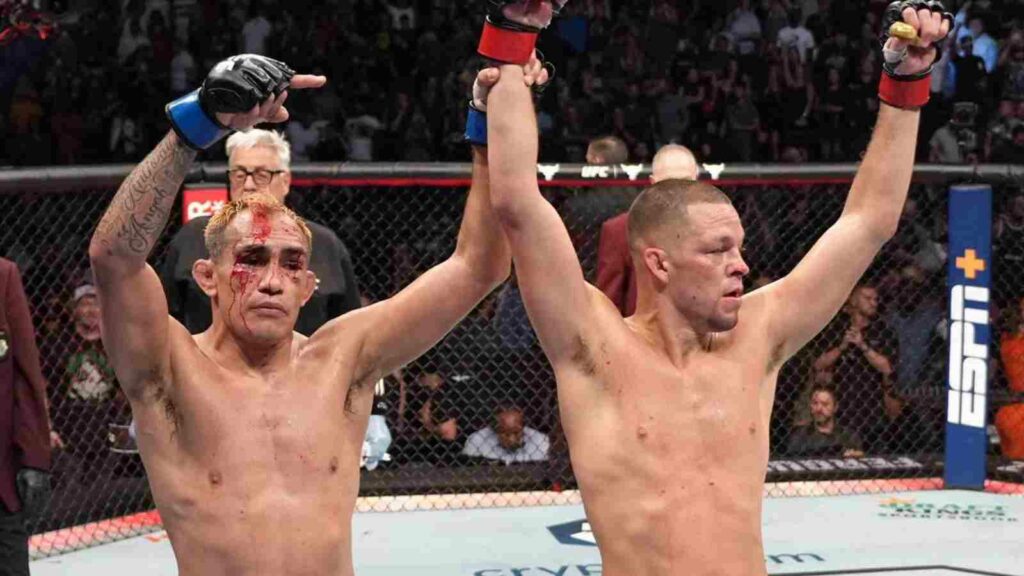 While his win column has disappeared since then, his star has only grown. He is one of the only fighters that inspires something within fans each time he walks out of the dressing room, to the cage, in preparation for 15/25 minutes of absolute war. That is, if he doesn't finish the fight early with a mean submission attempt.
0-4 in the last two years, Ferguson's career is at its twilight stage. However, if an expert like Greg Jackson has faith in Ferguson's innate ability to get some more wins and retire on a high, then no doubt "El Cucuy" can enthral fans a little more before he finally bows out of the sport he has given so much to.
Also Read- "You have to be f**king wild" – Joe Rogan jokes F1 drivers have to be on drugs to race around the circuit