UFC 280 is right around the corner. With a line up of incredible matchups, the event will surely deliver on the hype.
The event in Abu Dhabi has some of the best storylines on offer. We're all well aware of the high stakes lightweight championship bout between Charles Oliveira and Islam Makhachev.
Despite the main storylines dominating the news, one which has recently bloomed is that of Alexander Volkanovski's lightweight title backup status. A few days back, the Australian announced he would be going to Abu Dhabi to serve as backup for the lightweight title fight. A couple of days later, Beneil Dariush came out to trash those claims.
Assuming the featherweight champion was right, we would indeed see him in action if something went wrong for either Oliveira or Makhachev. However, former two division champion Henry Cejudo has come out in disagreement against Volkanovski's decision, saying, "Alexander Volkanovski, No. 1, you're going to get that second title shot. The UFC confirmed to you, you're the next person in line to fight for the lightweight title. Why don't you just wait?"
Alexander Volkanovski has expressed his desire to move up in weight and contend for double champion status multiple times. He has been dominant at 145 pounds and the UFC has agreed to grant him wish – he is the one most likely to fight the winner of Charles Oliveira vs Islam Makhachev.
Henry Cejudo chimes in here, saying that it would have been advisable and the safest route to just ride it out till the UFC approached the Australian.
Related- "MMA has won" – P4P King Alexander Volkanovski being backup for UFC 280 has called for Boxing vs MMA debates
Henry Cejudo believes Islam Makhachev is a bad matchup for Alexander Volkanovski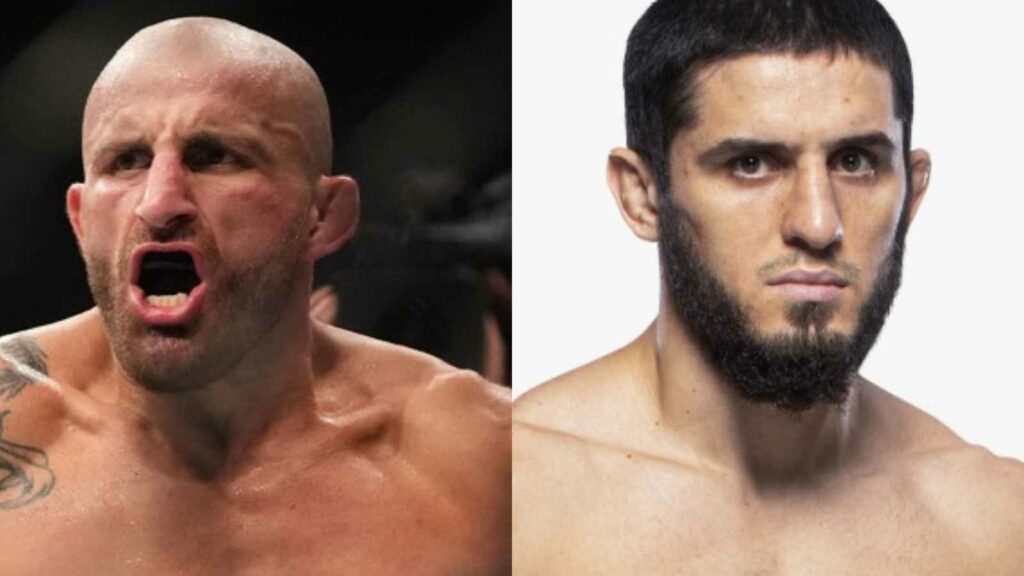 From the video, it can be surmised that Cejudo believes that if it is someone that pulls out, it'll be Oliveira. Although Charles Oliveira missed weight by a quarter pounds last time out, Henry Cejudo's prediction must be taken with a grain of salt – Islam Makhachev and him are both managed by Ali Abdelaziz.
If indeed Henry Cejudo's prediction does work out, he believes that Islam Makhachev will give a hard time to Volkanovski. He said, "Because Islam Makhachev, he is, if you want to call him a 'one trick pony,' that one trick pony of what he does, where you've never been whith a guy with the power and the strength and the weight he's going to have on top of you, it's not a smart idea, Alexander."
Also Read- Already building excuses" – TJ Dillashaw leaves a sarcastic remark on Aljamain Sterling's recent comment about his failed drug test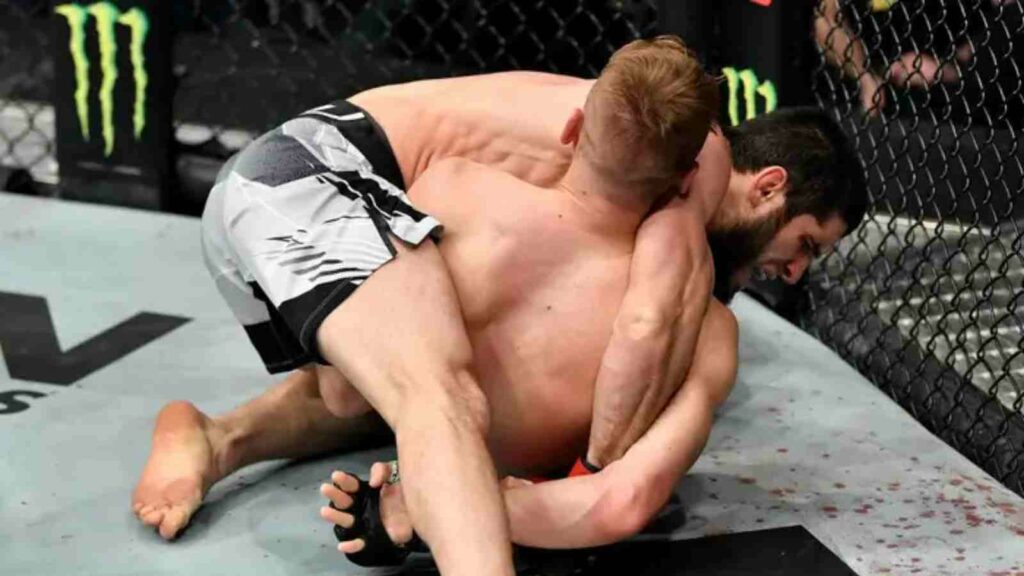 Islam Makhachev has shown in his previous fights that he uses his weight to his advantage. He completely dominated and out wrestled both Dan Hooker and Bobby Green on the canvas, and then held them there for good measure.
Fighters pulling out of title bouts isn't exactly common. Although it is a rarity, it can still happen. If it does, prepare to see Alexander Volkanovski contend for double champion status.
Also Read- "It's a shoot, right?" – Daniel Cormier reveals the part that STRESSED him out the most at WWE: Extreme Rules