When Joe Rogan is not calling UFC fights live from packed arenas, the MMA aficionado is calling up guests to be on one of the most popular podcasts in the world, hosted by him and having long conversations. However, many have often wondered how Rogan picks his guests on the show.
Joe Rogan does not discriminate while calling his guests. The UFC commentator/comedian has interviewed/talked to a wide range of guests from different walks of life on his popular podcast which is now exclusively available on Spotify. When Rogan goes through the list of proposals to be on his show, he only looks at one thing and he revealed that on a podcast episode where he was a guest.
On the FLAGRANT podcast hosted by his comedian friend, Andrew Schulz, the popular podcaster for a change was the one being interviewed. In this conversation, Joe Rogan revealed the criteria for his podcast guests. "The only criteria is, am I interested in talking to them?" said Rogan when asked if he specifically picks guests that he believes can bring a lot of views to his podcast.
"So I get like hundreds of requests, right? So I get like hundreds of requests, right? They all come into the email and I look at them and go, 'Hmm, where did this guy go? Walked across Antarctica?… It's just got to be interesting to me," added Rogan while discussing the criteria for his guest selection.
Yep. It's that simple. Joe Rogan just has to find you interesting. The UFC commentator has had some interesting guests in the past like Kanye West, Mike Tyson, Robert Downey Jr., Elon Musk, Bernie Sanders, and many others. He does all the talking while his friend/co-producer, Young Jamie, makes sure the podcast is edited and produced well for the audience.
Read more: "His piss would melt the USADA cup," Joe Rogan hilariously reacts to Conor McGregor using PEDs by exposing USADA's loophole
How often does Joe Rogan call fights for UFC?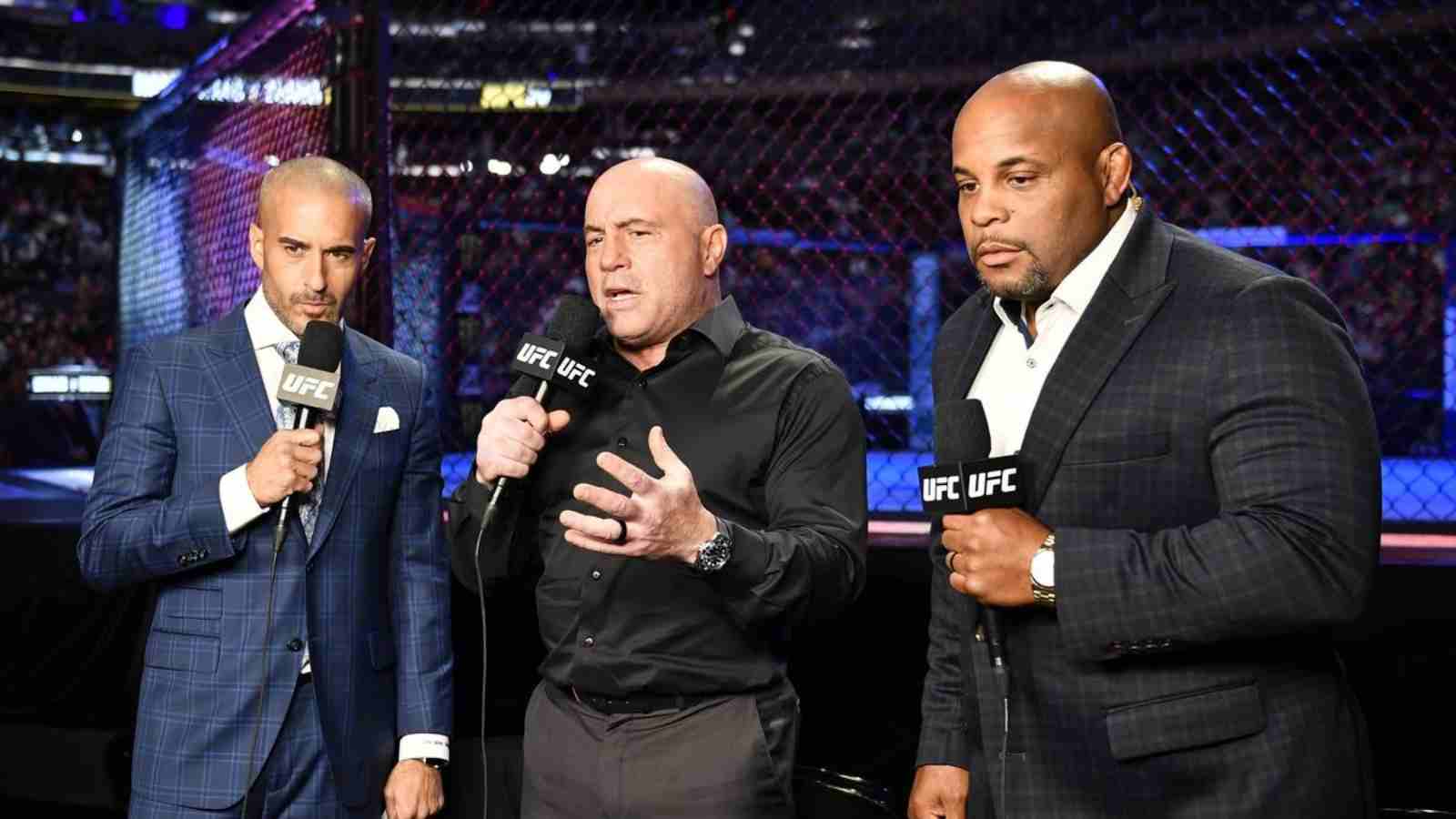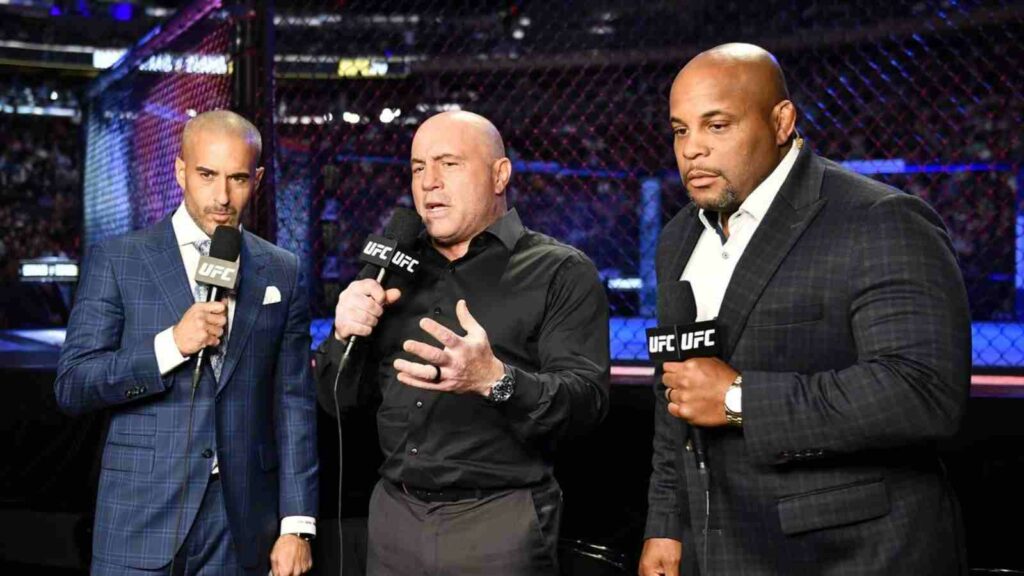 Joe Rogan's first-ever time on the UFC was back in the year 1997. Since then for more than two decades the American celebrity has been calling fights for UFC. Some may argue that Rogan's commentary is what makes the fights better and with the latest commentary box camera, fans await to see Rogan and his commentary team react live to amazing moments in the fight.
The comedian has not been as active as in his early days now in the UFC. UFC is known to travel all around the world and put on shows overseas. Rogan does not travel with the fight promotion to call fights outside of the United States of America anymore. The commentator now only works on the biggest pay-per-view events put together by the company and does a great job calling fights. He also gets paid very well for working as a commentator for UFC.
Also read: What is Joe Rogan's MMA record?
The commentator has signed a contract with the company that allows him to do shows 10 times a year, which pretty much is once a month. Joe Rogan as he talks in the podcast episode with a comedian friend, Ron White, says he doesn't have the time to juggle between being a podcaster, comedian, and also commentator if he agrees to call all the fights for the UFC.
Also read: Why Joe Rogan's EXCLUSIVE Deal with Spotify Was Bumped to $200 Million?