In a 2016 run-in with TMZ sports, Sylvester Stallone was asked his thoughts on the best trash-talker in the world of combat sports. The Rocky Balboa star has been owning shares in the UFC since 2016.
After the second fight between Conor McGregor and Nate Diaz in the UFC, the former was scheduled to fight Eddie Alvarez for a title shot at the Lightweight championship. The TMZ sports video was taken after McGregor's victory over Diaz and the announcement of the title fight at 155 lbs.
Sylvester Stallone has been a minority stakeholder in the UFC and was asked by TMZ Sports if Conor McGregor was the best trash talker. "I think there's a lot of competition in it," Stallone replied.
The actor was also asked, "If UFC had been around in the '70s and Rocky was got into an MMA fight?" To this, Stallone hilariously replied, "He would've been a water boy."
Related: "I have just been offered" – Fans go crazy after Conor McGregor teases return to The Ultimate Fighter as coach
Sylvester Stallone's stakeholding in combat sports giant, UFC alongside other celebrity stakeholders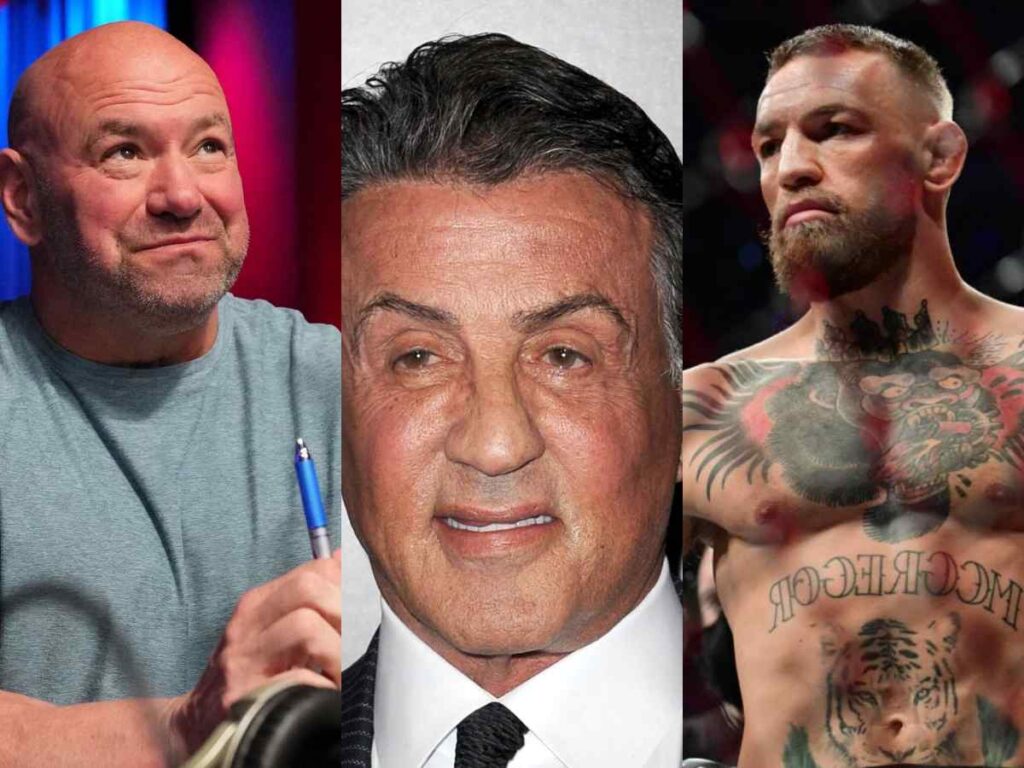 Rock Balboa actor, Sylvester Stallone, is renowned for attending high stake combat sports events and is a minority stakeholder in the Ultimate Fighting Championship (UFC). The company
In 2016, UFC President, Dana White sold a majority stake along with his co-partners in the UFC for a whopping $4 billion. Sylvester Stallone has since been a minority stakeholder in the company with 22 other celebrity stakeholders including actors, sportspersons, etc.
In 2020, a massive dividend payout was declared to the star-studded list of celebrity investors and UFC's parent company, Endeavor worth $300 million. Stallone had been joined by celebrity investors like Ben Affleck, Mark Wahlberg, Charlize Theron, Maria Sharapova, The Weeknd, Tyler Perry, and Jimmy Kimmel among many others.
The UFC, however, has faced backlash since then because of its fighter pay issue while the company continues to create value for its stakeholders.
In case you missed it:
'We will cut off 100 percent opportunities," Conor McGregor's team sends ultimatum to Philippines' presidential candidate
'Disappointing to see boxers beg' -Chael Sonnen puzzled by Tyson Fury's latest offer to Francis Ngannou for the much-anticipated super fight