Sean Strickland's win against Israel Adesanya was one of the biggest upsets in the history of the UFC. The absolute dominance shown by Strickland in the fight left a lot of fans baffled. Many expected this matchup to be an easy victory for the former champion, but Strickland pulled off the unexpected. Adesanya came out as the 2nd best in every single department which led to his title loss. Later, after the fight, Adesanya didn't share any comments at the press conference. But after 11 days since UFC 293, Adesanya has spoken out on his loss.
In the video, Israel Adesanya said, "How did I feel in there? Like a bad dream…I just wasn't able to get my rhythm because of his pressure. He was right there constantly, and whenever I was setting him up because he was right there, then his coach would help him, and I'd be like, f**k. It was just a good game plan from their end. But also, for me, I wasn't able to adjust on the fly."
Further, Adesanya emphasized Strickland's stance, making it difficult to find his jab. Adesanya is a renowned UFC striker, and only Alex Pereira and Kevin Gastelum have made him work in this department. After this loss, many have questioned Adesanya's reign or the drive to become a champion once again.
However, UFC CEO Dana White has favored Adesanya for a rematch against the new champion. At UFC 293, Strickland got the better of 'The Last Stylebender' after defeating him with a unanimous decision from the judges.
Related: "Need to be cut short," Amidst Sean Strickland's constant trolling of Israel Adesanya's nails, veteran referee gives warning to Nigerian superstar
Jared Cannonier wants a fight with Israel Adesanya
UFC middleweight contender Jared Cannonier officially posed as the backup for the main event at UFC 293. After the result, many were left surprised by the outcome, however Cannonier was planning his next move. The middleweight contender shared his plans in an interview with Ariel Helwani on MMA Hour.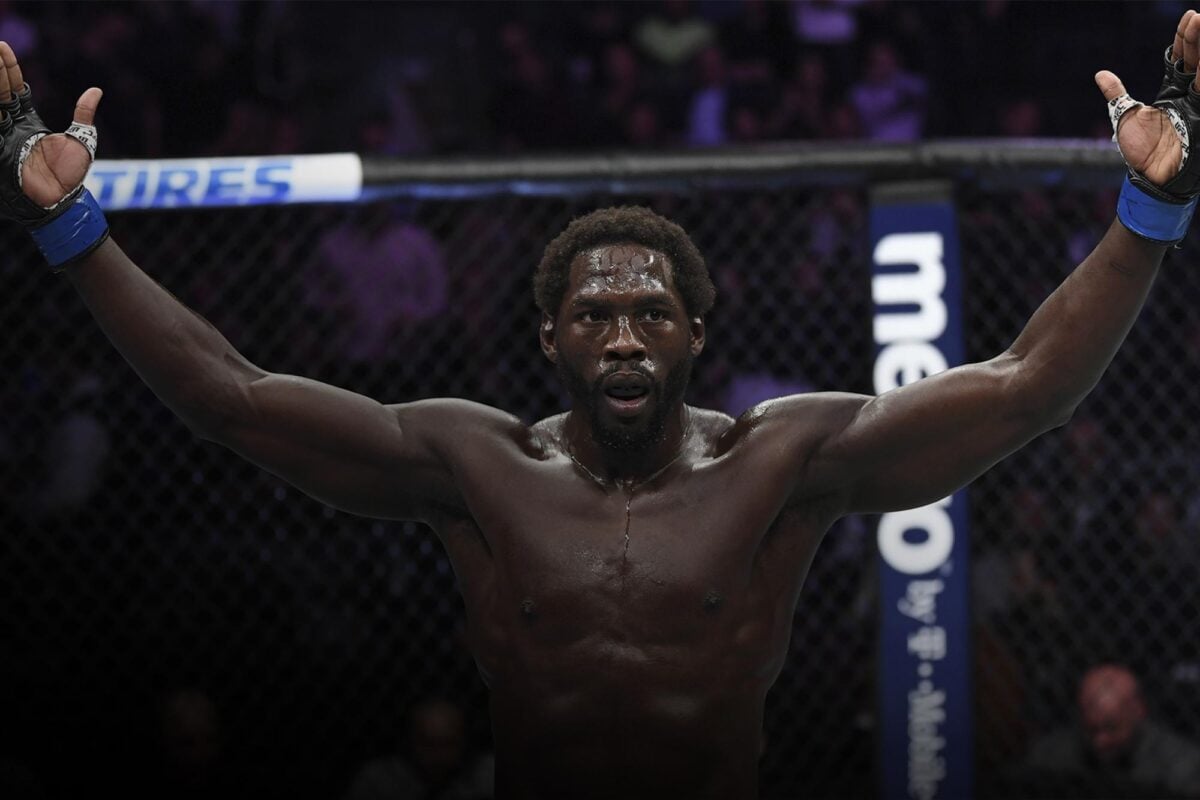 'The Killa Gorilla' has previously defeated Strickland in their earlier matchup back in 2022. Cannonier seems confident of repeating his stint to win the middleweight title. However, he revealed that if a fight against Sean Strickland was not made, he would focus his attention on Israel Adesanya. One other name that Cannonier mentioned in the interview was Dricus Du Plessis.
After the changed dynamics of the middleweight division, Jared Cannonier is pumped up to fight elite-ranked fighters. Previously, 'The Killa Gorilla' lost against Adesanya via a decision in 2022. He wants to avenge that loss and Adesanya needs a win so badly.
In case you missed it!