Alexander Volkov and Jairzinho Rozenstruik were matched up for a heavyweight showdown at UFC Vegas 56 and the end of the fight was truly unexpected.
Alexander Volkov and Jairzinho Rozenstruik headlined the main event of UFC Vegas 56 at the UFC Apex in Las Vegas, Nevada. The fight was amazing while it lasted as referee Herb Dean called for an early stoppage at 02:12 of round 1 awarding a TKO victory to the Russian heavyweight.
This stoppage from Herb Dean ruffled a lot of feathers online and also that of "Bigi Boy" himself. When both the fighters got into an exchange, before Rozenstruik went down on the floor, Herb thought it was right to swoop in and call the fight. Following the stoppage, Jairzinho did not take even a second to be right back on his feet and question the referee's decision.
Just a few hours later, Jairzinho took to Twitter to react to the decision of the referee and gave his thoughts on the fight. "Hi everyone. I'm kinda confused on how the fight went and I'm disappointed that it was stopped. It definitely was a troubling situation but I was far from giving up the fight. Did someone lay flat on the ground with his eyes shut? That's what we call a knockout," said Jairzinho following UFC Vegas 56.
Related Alexander Volkov gets the TKO victory against Jairzinho Rozenstruik in a controversial stoppage at UFC Vegas 56
Jairzinho Rozenstruik believes he is ready to fight soon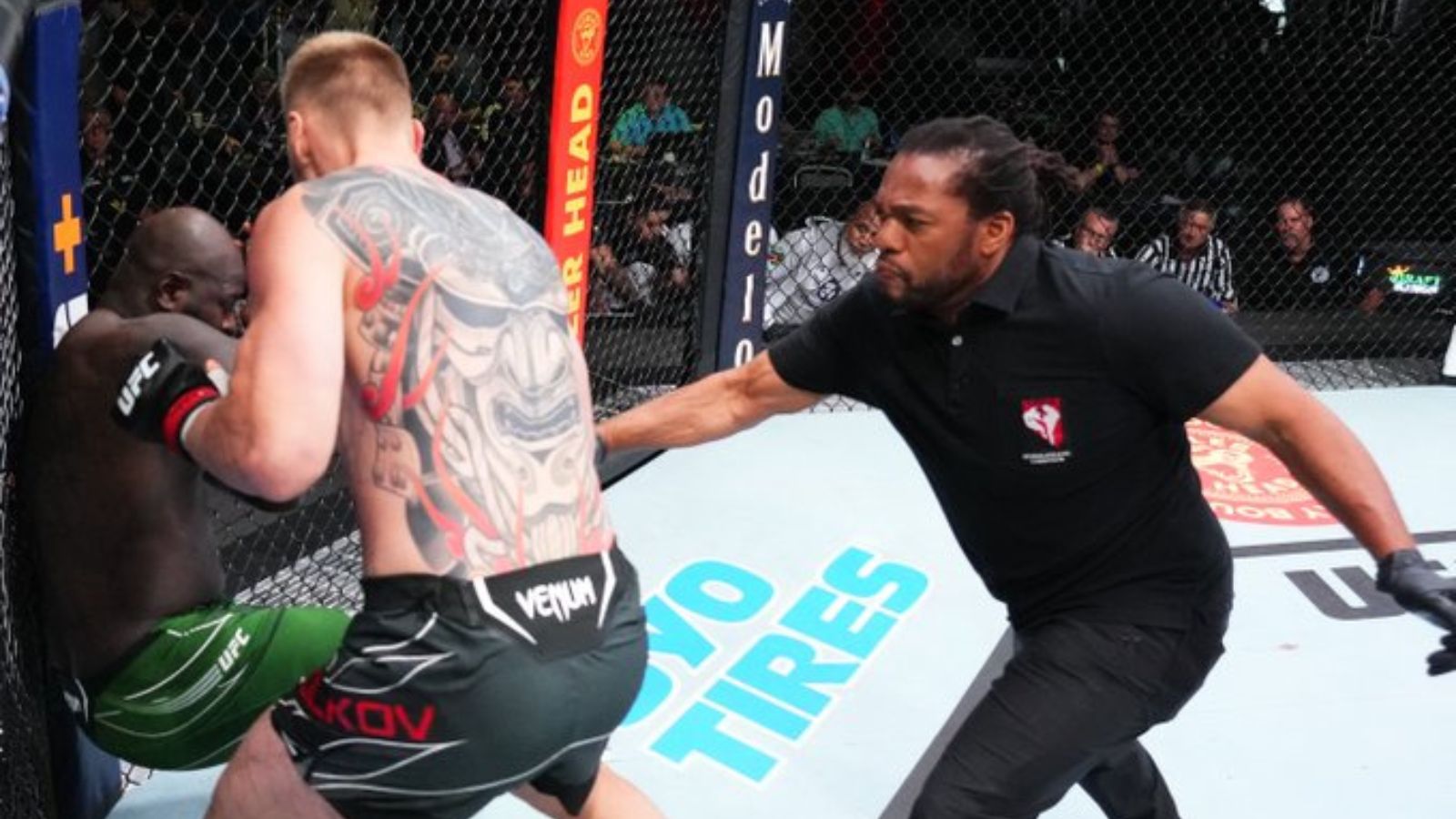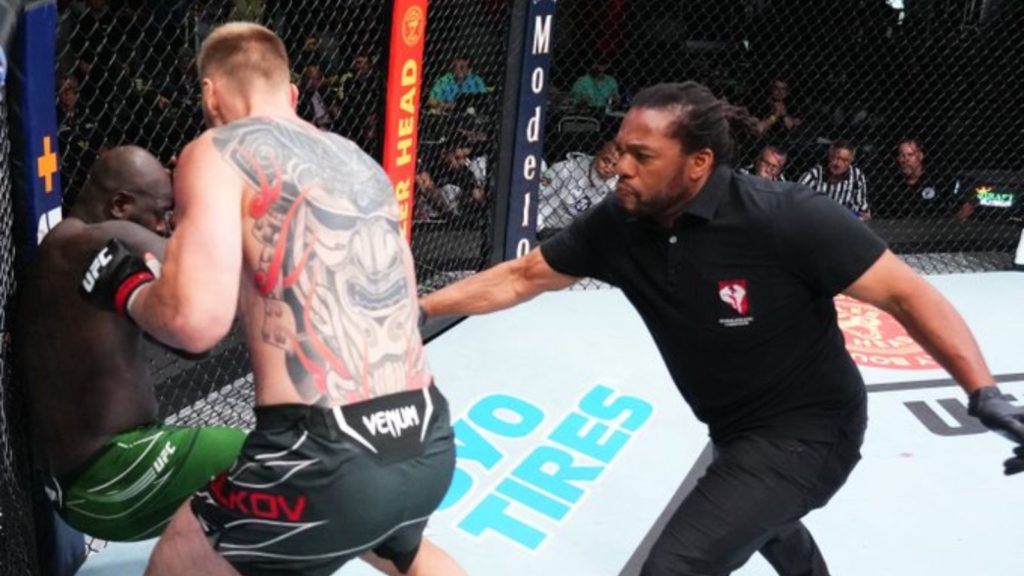 Rozenstruik continued his statement in the following tweet and revealed that he had not taken any significant damage from the fight and will be ready to be back in the octagon soon. "Alexander and I basically just started exchanging some heavy strikes. The stuff you all wanted to see! Big up to [Alexander "Drago" Volkov] for taking the fight. I've no notable damage and I like to fight soon," wrote Bigi Boy.
Jairzinho is now 12-4 as a professional mixed martial arts fighter. The heavyweight will look for a possible rematch against the Russian given how things ended. Jairzinho looks for a definitive result against Volkov and will be down to fight him very soon. This is not the first time Herb Dean has been accused of poor refereeing.
Do you think it was an early stoppage by Herb Dean?
Also read "I'll finish him" – Movsar Evloev wants 'bullsh*t guy' Arnold Allen in England after UFC Vegas 56 win
"I'm excited to cause riot" – Jordan Leavitt plans to beat Paddy Pimblett and take over London