Jiri Prochazka takes on Glover Teixeira in the rematch of an epic title showdown earlier this year at UFC 275.
In what will definitely be yet another titanic showdown between two extremely skilled fighters, Prochazka will aim to not leave any doubts over his title candidature this time around. At UFC 275, he had some moments where he put Teixeira in danger – but, more or less, it was the 42-year-old who controlled the fight, and dominated on the ground and standing up. However, in the very last minute of the fight, Prochazka was able to pull out a rear naked choke from his arsenal to finish the fight.
Seemingly, it would appear that Prochazka knows a thing or two about overturning a fight in the fifth round. And now, he has given some advice to Israel Adesanya about it, who lost to Alex Pereira via TKO in the final round just two days back.
Speaking about the fight, he said, "I expect everything because they both are high-level guys… Adesanya's [style] I like personally… In the fifth round, he little broke the slack. I think he can be the champion again because I've never seen such precise work like all the four rounds (of his) against Pereira, that was amazing work."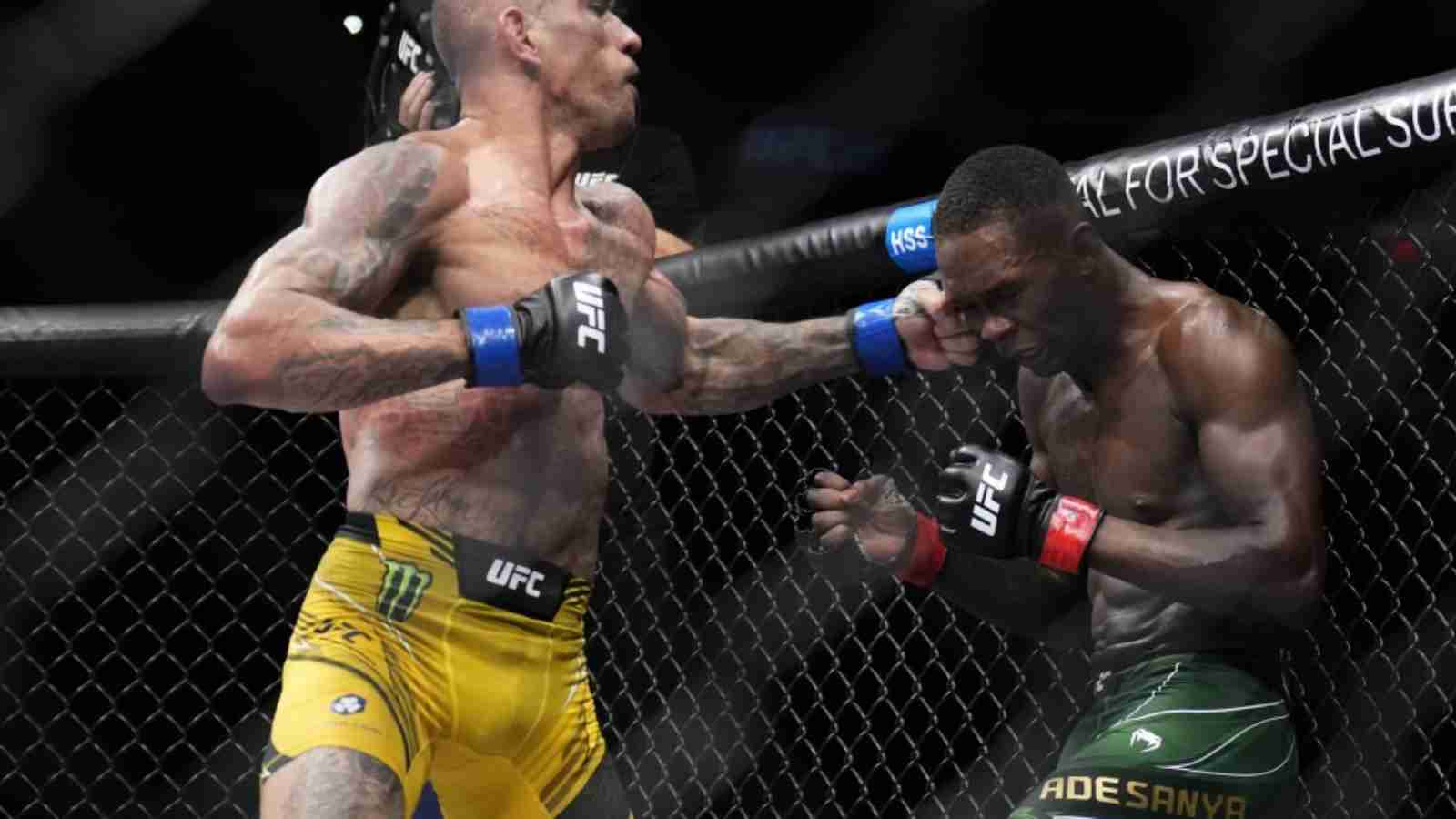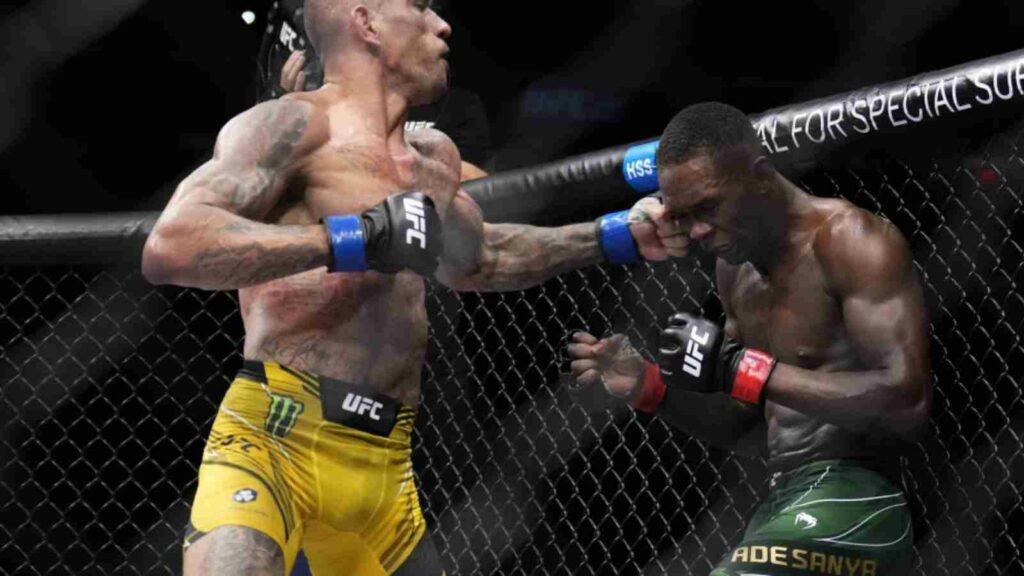 When asked by the Schmo if we will hear "AND NEW" in the title rematch, he said, "Yeah, sure. I'm for that. But, you have to still go till the end, like in my last fight. You have to go till the last second."
Related- "Key was Glover Teixeira" – Daniel Cormier talks about the DEFINING MOMENT that helped Alex Pereira become the champ at UFC 281
Jiri Prochazka can potentially face the winner of Israel Adesanya and Alex Pereira in the immediate future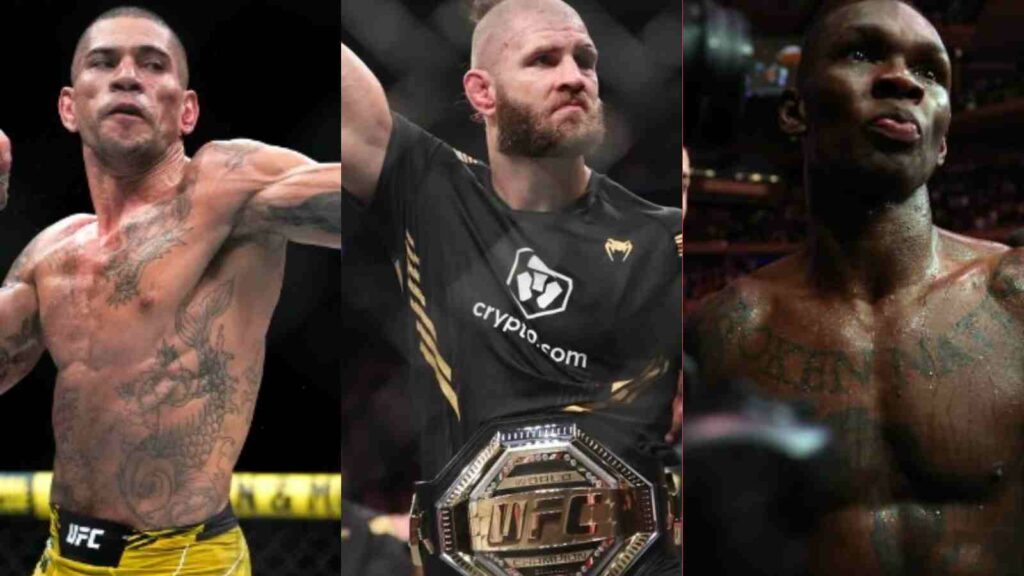 If Jiri Prochazka wins against Glover Teixeira on the 12th of December, he will likely defend against the winner of the co-main event of UFC 282 – which will be contested between Jan Blachowicz and Magomed Ankalaev. And, if he can potentially trump against either the Polish or Russian fighter, he might line up a mega-fight against either Alex Pereira or Israel Adesanya.
Although this lies contingent on many other eventualities, it certainly is a possibility. If Israel Adesanya wins the rematch against Alex Pereira, it probably won't be the case that the UFC trilogy would be granted to the Brazilian immediately. In that case, Adesanya would have beaten everyone in the top six of the division – the only move would be up, again (he lost to Jan Blachowicz in 2021, in a bid to become double champion).
Also Read- "Was gonna pull out" – Israel Adesanya sensationally reveals he was COMPROMISED before the Alex Pereira fight
If Alex Pereira wins, he would need to defend the title a couple of times against top 185ers before he can challenge for double champ status. That being said, Pereira looks like a bonafide light heavyweight, and moving up will only be the logical option if defends his belt multiple times. If Jiri Prochazka is the champion then, the two will square off inside the octagon.
However, all of these possibilities lay contingent on firstly, the main event of UFC 275 – if Glover Teixeira can beat Prochazka, then all these potential match-ups become moot.
Also Read- "Champions never stay down" – Kamaru Usman stands beside Israel Adesanya after the shocking turn of events at UFC 281