UFC 281 main event fight between Israel Adesanya and Alex Pereira was an absolute roller coaster. Joe Rogan was as hyped as anyone for that amazing fight between the elite middleweight fighters with an amazing rivalry in the past.
Joe Rogan on a recent episode of his popular podcast reacted to the Brazilian middleweight Alex Pereira dethroning Israel Adesanya to become the new middleweight champion of the world. UFC 281 saw Pereira knocking out his former kickboxing rival for the second time in his career. "Poatan" put Adesanya out with his deadly left hook and then continued to throw a flurry of punches forcing a stoppage from the referee.
While many, including Adesanya, believed the referee could have let the fight go on a bit longer, Rogan is glad the world didn't have to see the champ in an ugly state. "I don't think Pereira was gonna stop," said the UFC commentator who watched the fight live at Madison Square Garden.
"He had more time, Izzy was stationary and Pereira was gonna hit him with some big shots. We don't need to see Izzy with his eyes rolled back behind his head, flat out unconscious," said Rogan on his podcast, talking to his guest Steve-O in episode #1900.
Read more: Israel Adesanya and Joe Rogan share a HILARIOUS opinion on No Nut November
Will Israel Adesanya get an immediate rematch against Alex Pereira?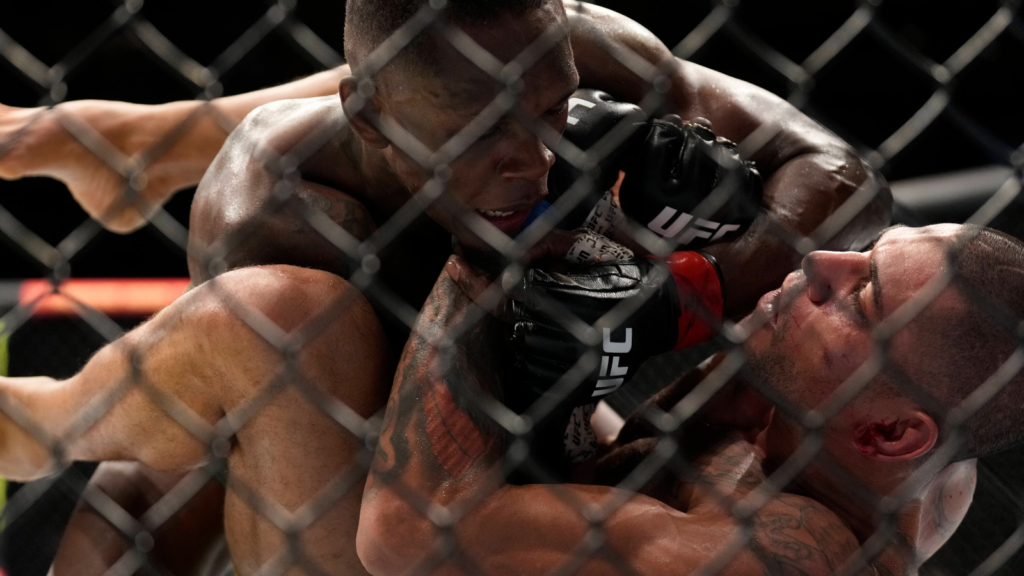 Pereira truly is the kryptonite of The Last Stylebender. "Poatan" now has three wins over the amazing middleweight fighter. Two in kickboxing and one in mixed martial arts. Pereira found his way to the top of the mountain only after three fights in the UFC to end the reign of the legendary Israel Adesanya in the middleweight division.
Despite having gone 3-0 against Izzy, the promotion and the former champ himself is confident that a rematch with the Brazilian is right around the corner. Even at UFC 281, Izzy was 3-1 going into the final round and would have secured another title defense in the final minutes of the fight. UFC President Dana White was also down to give Adesanya the fight he wants.
Also read: "My Peroneal nerve" – Israel Adesanya blames leg injury for his title loss against Alex Pereira at UFC 281
The Last Stylebender faced his first loss in his UFC career as a middleweight fighter. Despite not being a huge favorite at UFC 281, the loss to Pereira has come off as a shock to many people around the world who are fans of the sport. Adesanya is determined to get a win against arch-nemesis in their upcoming rematch.
Also read: Dana White loved "bada**" Elon Musk for going against the California government during COVID-19 outbreak