UFC commentator Joe Rogan loves a good conspiracy! In one of the episodes of his popular podcast, the MMA connoisseur discussed a thrilling conspiracy on the World Trade Center attack that took place on September 11th, 2001.
If you know anything about the Joe Rogan Experience podcast, you'd know that the UFC commentator loves discussing anything and everything. Despite his immense love for mixed martial arts, the comedian/UFC commentator does not limit himself to combat sports. With a diverse guest list, Rogan has grown his podcast shows to be the biggest in the world.
In episode number #1400, the commentator blew his comedian friend, Tony Hinchcliffe's mind with a thrilling conspiracy on the 9/11 attacks. "The day before 9/11, [Donald] Rumsfeld spoke about trillions of dollars missing," said Rogan. Donald Rumsfeld was the former USA Secretary of Defense. "Then a plane slams into the very part of the building where they were doing the accounting," added Rogan.
Rogan and Hinchliffe also discussed other conspiracies that revolved around the tragic incident. The popular podcast host went on to confirm that he did not believe that the terror attack was an inside job from the United States of America. Rogan is no stranger to discussing controversial topics on his podcast.
Read more: "I panicked and had no idea" – Joe Rogan narrates a 'HORRIFYING' story of him getting bullied
When did Joe Rogan join the UFC and when did he start his podcast?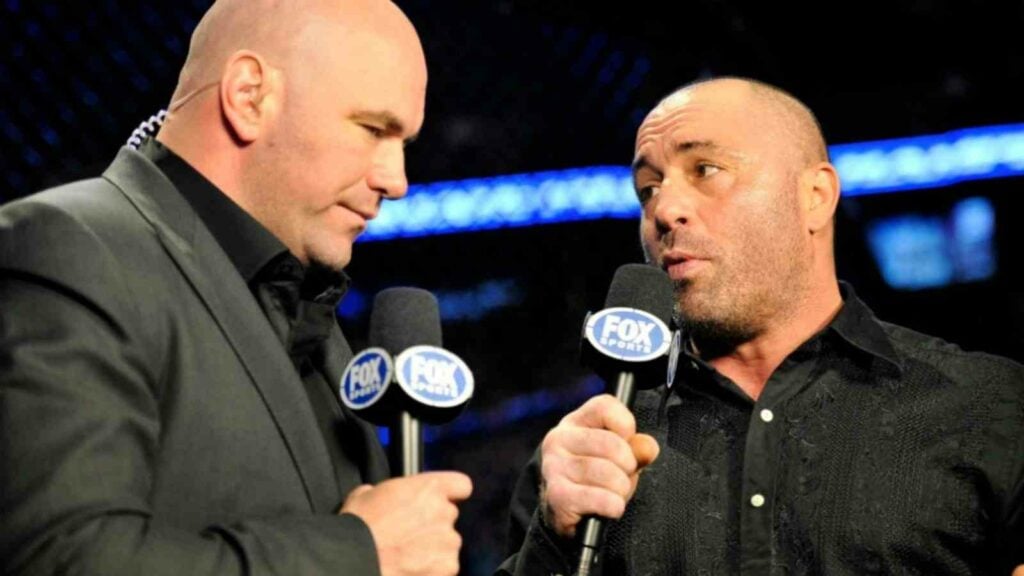 Joe Rogan has one of the biggest voices in the United States of America. Today his podcast is worth millions of dollars but before he stepped into the world of podcasts, the popular comedian was part of the Ultimate Fighting Championship. Rogan was once a trained mixed martial artist and was an ardent fan of the sport.
Also read: "That's in my contract" – Legendary commentator Joe Rogan reveals WHEN he will quit the UFC
In 1997, Rogan joined the UFC as an interviewer and broadcaster. The fear factor host impressed the UFC president Dana White and has now been a part of the best promotion in MMA for more than two decades. In the year 2002, Rogan made his debut as the color commentator for UFC 37.5. Since then he has been a part of the promotion.
7 years after his debut as the color commentator, Rogan, and his comedian friend, Brian Redban decided to try their hand at starting a podcast and the rest is history. Rogan is now part of Spotify and exclusively streams his episodes on that music platform.
Also read: When the legendary Demetrious Johnson asked referee Herb Dean to "get out of the way" during fight at UFC 191