Jon Jones is the youngest champion in UFC history and is considered the greatest fighter by many. While Jones has been involved in quite a few controversies and faced jail time, he was a superhero for a lady once. Jones saved a woman from getting robbed and had the robber arrested. Dana White narrated this story to his staff which naturally left them amazed.
Jon Jones became the youngest fighter in UFC history after his fight against Shogun Rua at UFC 128. However, this was not the only fight Jones was involved in on that day. Jones was trying to find a peaceful place to meditate before his title fight. There he encountered a woman who was robbed of her belongings with the thief on the run. The woman yelled, "He took all my stuff and he's running." As soon as Jones heard that, he took off behind the robber.
Jones kicked the robber's ankle out and did a figure 4 on his legs while his coach jumped on his back. The thief was arrested later. Dana White narrated the whole story to Joe Rogan and the staff, who were equally surprised as White. "Jon Jones is a godd*mn superhero," exclaimed Joe Rogan after hearing this. After saving the woman from getting mugged, Jones went on to fight Shogun and won his title fight. Jon also stated that the robber was a good warm-up for the young champion.
"Bones" is one of the scariest fighters on the UFC roster and has proved it time and time again. After winning the heavyweight title in the first round against Ciryl Gane, Jones is set to fight Stipe Miocic. While the fight has not yet been scheduled for any event, fans can expect a huge clash between heavyweights soon.
Related: Sergei Pavlovich ready to 'rest, eat, and sleep' until he receives Jon Jones for UFC heavyweight championship
Joe Rogan on who would win between Tyson Fury and Jon Jones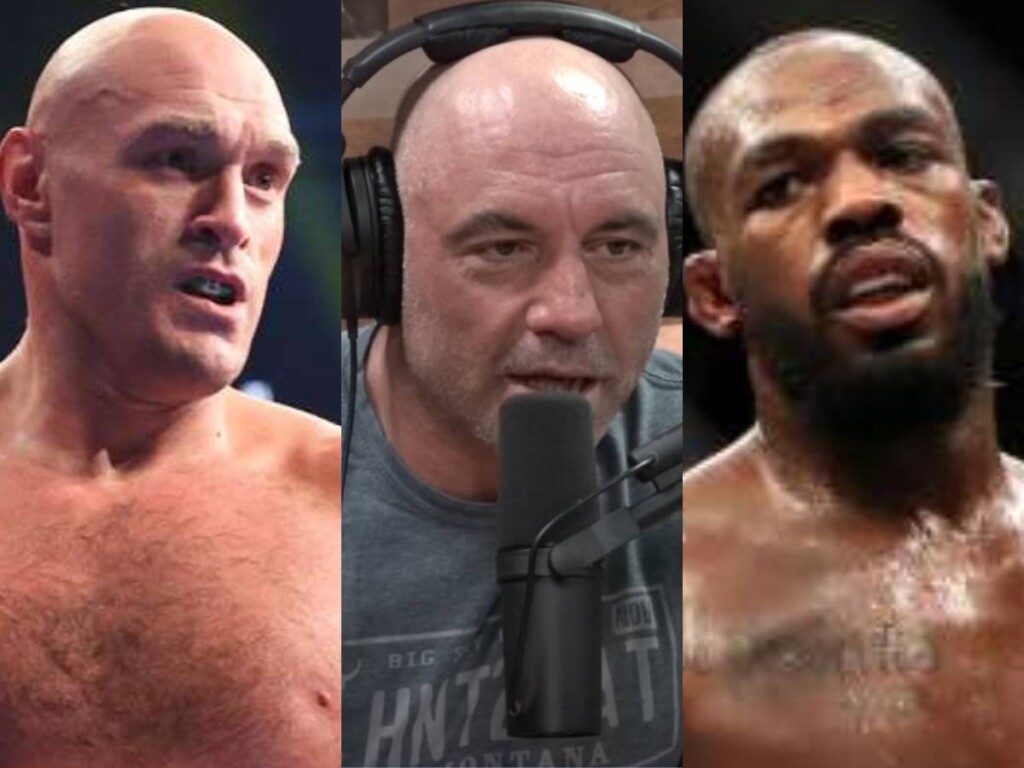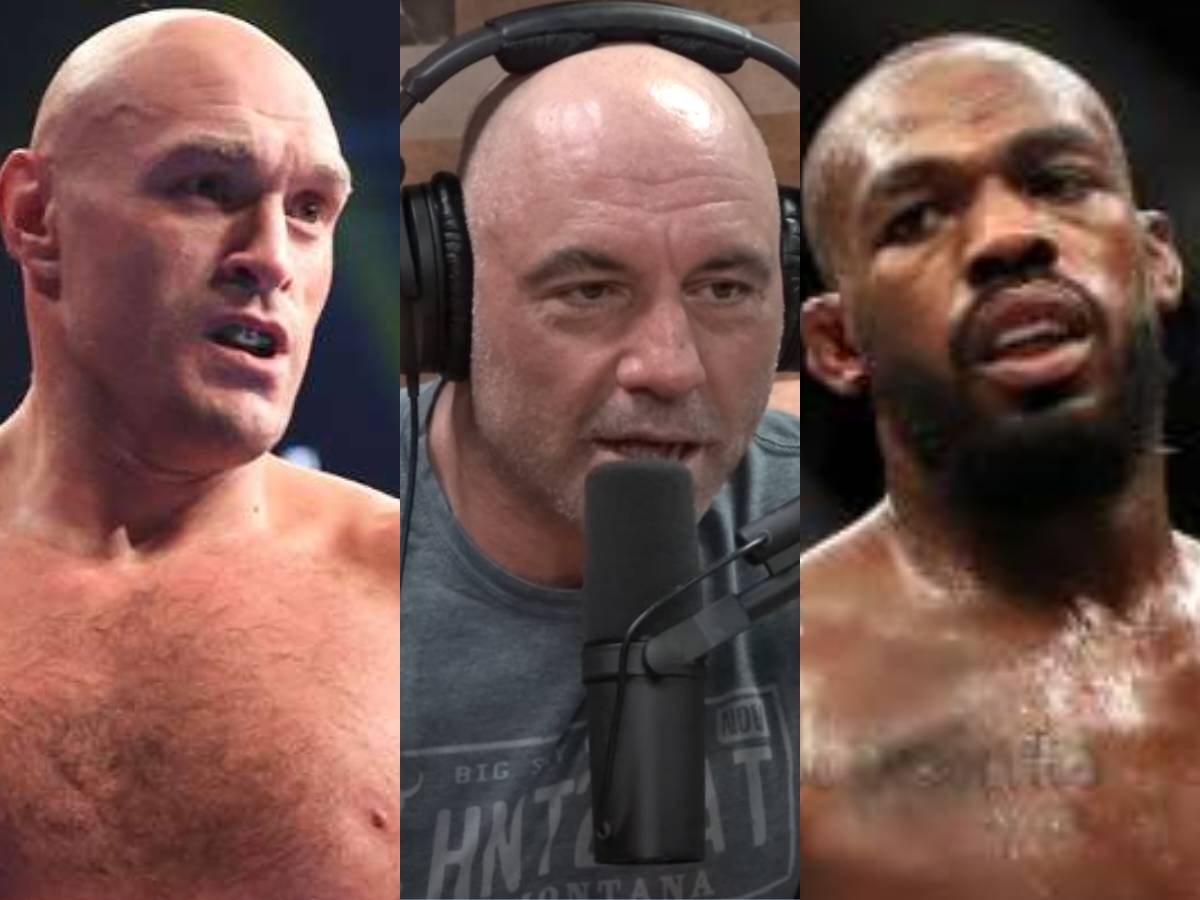 Joe Rogan is one of the many people that believe Jon Jones is one of the greatest, if not the greatest fighter. So it is only fair that Rogan compares Jon Jones with a formidable opponent. On one of the episodes of ' The Joe Rogan Experience,' Rogan explored a scenario where Tyson Fury and Jon Jones fight each other.
Tyson Fury is one of the most skilled and dangerous boxers in the history of boxing. Along with his skill, he also stands 6 feet 9 inches tall, towering all his opponents. However, Rogan still believes that if the situation arises, he's putting his money on Jon Jones. "You want to talk about who's the baddest man on the planet, if Jon Jones and Tyson Fury were locked into a room, I'm pushing all my chips on black. Fury is an amazing boxer, but he has no f–king chance in hell of making it out of the room," said Rogan.
While Tyson had been seen practicing his kicks with Darren Till, it is highly unlikely he will switch to MMA at his age. Jones, on the other hand, has accomplished everything in his sport, and a transition to boxing will prove no help to his legacy.
In case you missed :