The UFC welterweight division has been undergoing interesting developments ahead of Leon Edwards vs Kamaru Usman III for the welterweight title. In his recent appearance at JRE, #4 UFC welterweight, Belal Muhammad revealed his thoughts on Colby Covington.
On being asked about Colby Covington and a potential matchup with him, Belal said, "Colby Covington sucks!… He's a lesser version of Sean Brady, I think. He is getting so much credit for losing close fights to Usman. Bro, are you telling me you're a good loser now?"
Colby Covington has been inactive inside the octagon since his victory against Jorge Masvidal in a grudge fight at UFC 272 last year in March. A few days after the fight, Masvidal sucker punched Covington outside a restaurant in Miami when Colby was out to meet Bob Menery.
Covington's impressive welterweight run in the UFC is haunted by two of his championship losses to former UFC Welterweight Champion, Kamaru Usman. Meanwhile, Belal has been building his resume with victories over welterweights like Wonderboy Thompson, Demian Maia, Vicente Luque, and recently at UFC 280 against Sean Brady.
Belal Muhammad also criticized Colby Covington's villain gimmicks and trash-talking. "All the trash talks you say. American top team, all the Brazilians, you don't think that somebody's gonna see you on the street and not try to hurt you?" Belal said. "You can say whatever you want to sell fights, but when you talk about people's families, kids, you get what you deserve," the UAE fighter added further.
Related: "Pray for journeyman" – Fans predict Gilbert Burns to retire Jorge Masvidal after surprise fight announcement from Dana White
Belal Muhammad reveals talks to fight Colby Covington and Coaching at TUF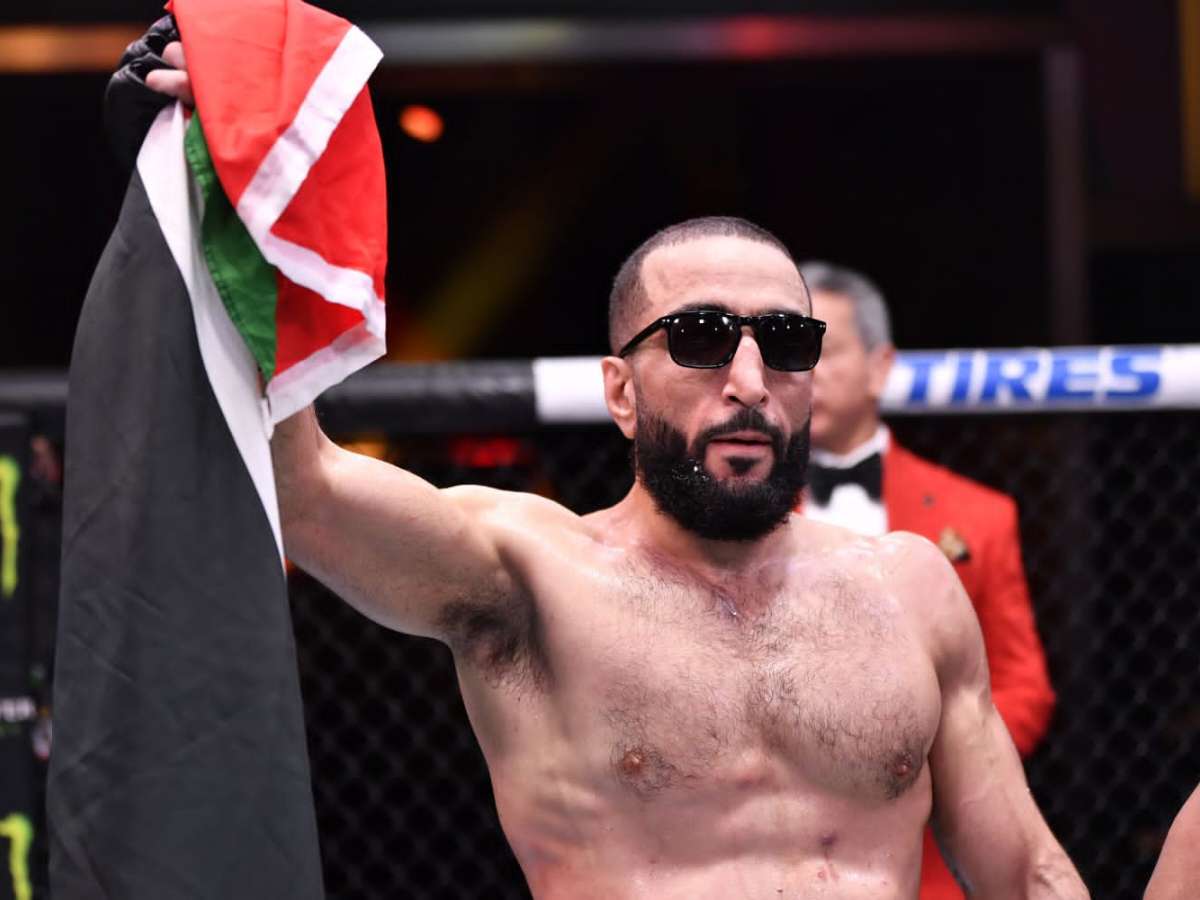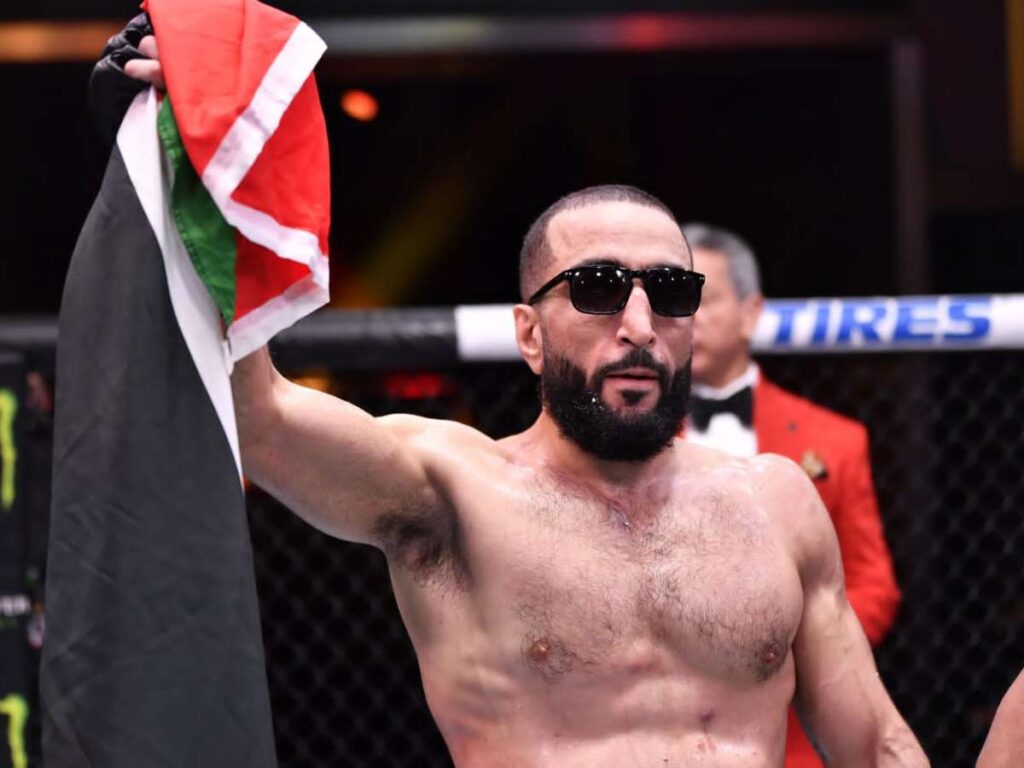 In a recent interview with TMZ Sports, UFC #4 welterweight, Belal Muhammad revealed having talks of fighting Colby Covington for his next fight. However, the talks have not yet come to fruition, and would definitely be an interesting matchup.
"Honestly I think, I'd dominate him. He gets too much credit for losing to Usman in really close fights. I mean, it's just two wrestlers' kickboxing and their kickboxing isn't that great," the 34-year-old fighter ranted.
I'm coming pic.twitter.com/ESYduFB5y4

— Belal Muhammad (@bullyb170) January 28, 2023
.@bullyb170 wants to face Colby Covington 👊#UFC #MMA pic.twitter.com/M6n9PfC3Wq

— Sportskeeda MMA (@sportskeedaMMA) January 28, 2023
Covington (17-3) is also in a lawsuit battle with Masvidal after he attacked Colby in Miami. Known for his colorful gimmicks and his wildly impressive wrestling, Covington has been a treat to watch for fans. However, Belal Muhammad slammed Colby for getting "what he deserved" due to all the trash-talking that has gotten him much attention.
In case you missed it:
"You're getting closer to the TRUTH," Andrew Tate and Tristan Tate send message to supporters after release from investigation
"It's a lie," Joe Rogan gives honest opinion on Gender Pay Gap protests from women around the world