In the press conference ahead of UFC 285, former UFC light heavyweight champion, Jon Jones addressed the media to talk about the upcoming bout against Ciryl Gane. French heavyweight, Ciryl Gane is the former interim heavyweight champion and is coming off a TKO victory against Tai Tuivasa.
In the press conference, one of the reporters compared Jon Jones vs Ciryl Gane in relation to Michael Jordan vs LeBron James debate for the GOAT status. Jones is often considered the greatest fighter of all time in MMA history due to his extensive resume as a fighter.
However, Ciryl Gane is a relatively recent fighter with a previously undefeated streak. Gane does not have as many notable wins and defenses as a champion. On the other hand, Jones' resume includes victories over many world champions.
"Already? How did he get to LeBron James' status?" Jones said. "You hear Ciryl talking about winning against me and becoming the GOAT. It just doesn't work that way. My job is to try to stay as humble as I can and continue to work hard, stay focussed, and let the people decide who's Jordan and who's LeBron," Jones added.
Related: "You're talking the whole time" – Jon Jones interrupts interview to wholesomely praise Alexander Volkanovski for 'badass' moment against Islam Makhachev
Jon Jones breaks down opponent, Ciryl Gane's fighting style at the UFC 285 press conference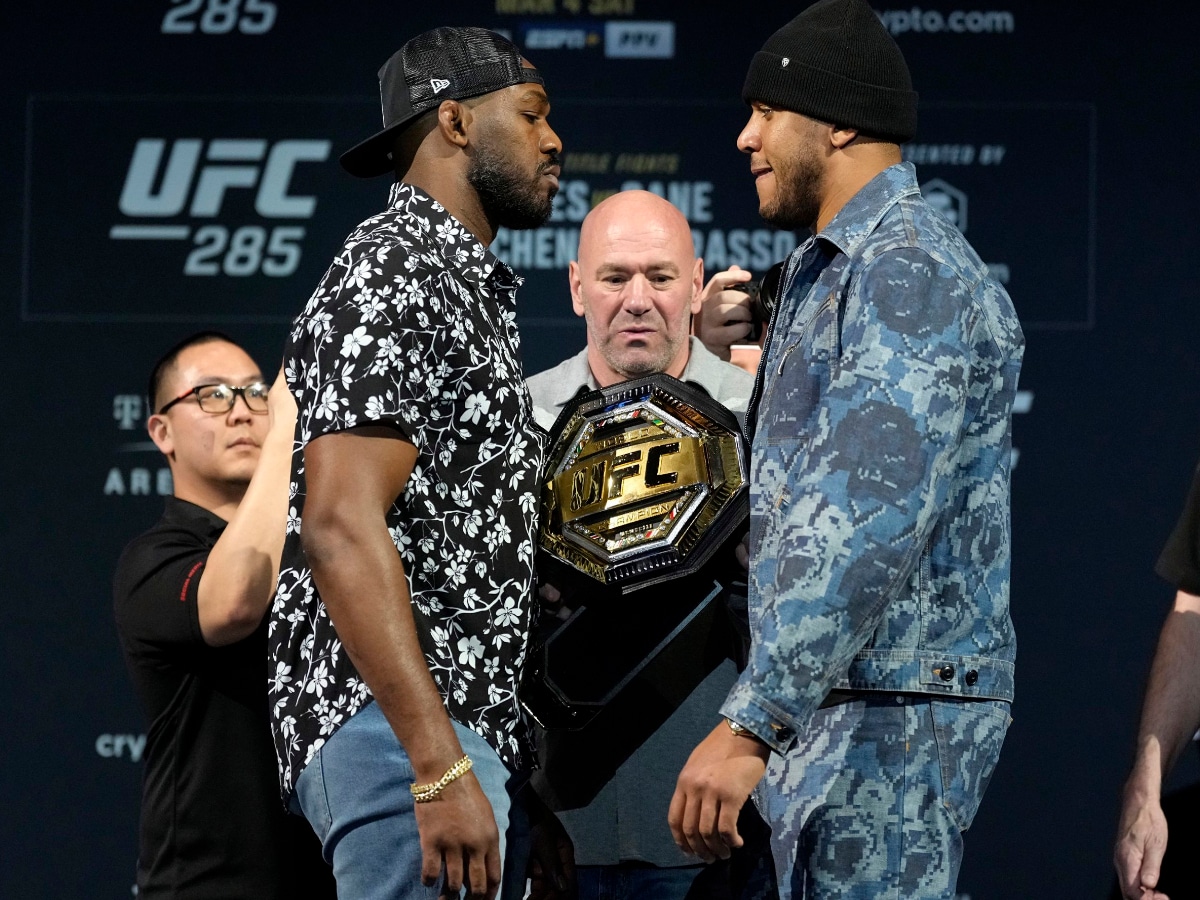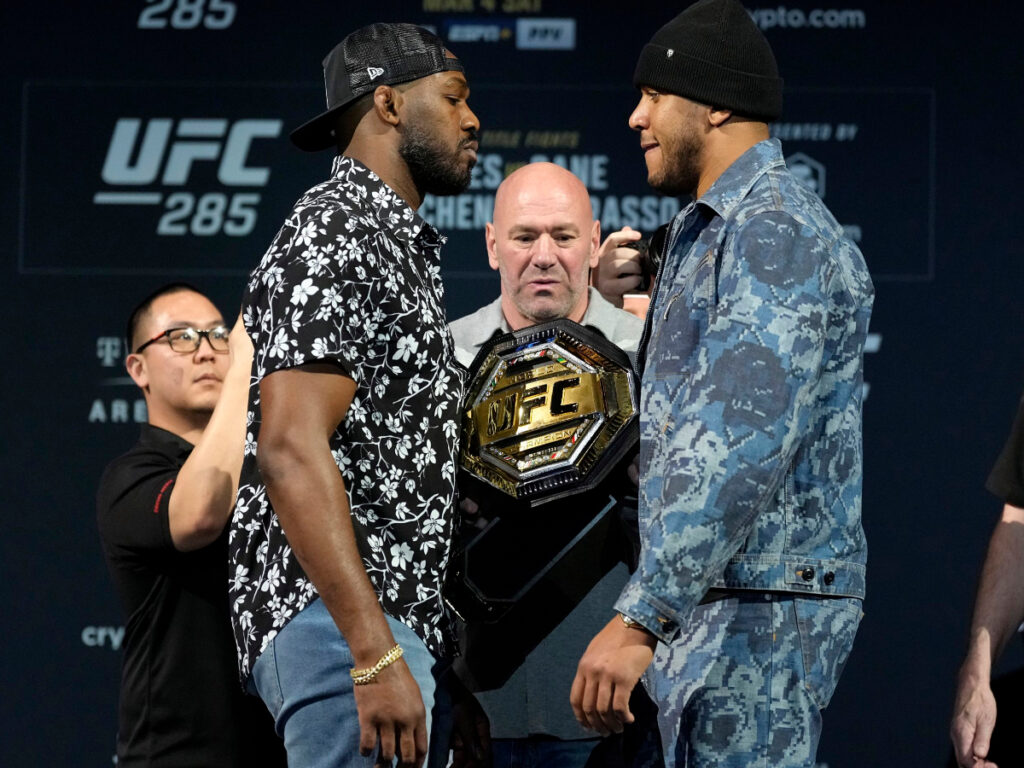 On Friday, March 3 UFC veteran and former light heavyweight champion, Jon Jones shared his experience in the build-up to the fight. Jones had previously mentioned in the presser that he believes Ciryl Gane is the most incomplete fighter among the top five heavyweights.
To break down his reasoning for such a statement, a reporter asked Jones what he felt about Ciryl Gane's fighting style. Jones in return, put up a comparison between Gane and other top heavyweights in the UFC.
"I would say that his footwork is rare for a heavyweight. It's not something he usually subtends in a fight. Round 1, round 2, depending on how things are going…I've seen in the footage that by the championship rounds, most of that footwork is gone. I think everything about his skillset is things that I've seen before," Jones said.
Ciryl Gane is the former interim heavyweight champion and is the #1 ranked contender. The fighter is coming off a loss against former champion, Francis Ngannou followed by a TKO victory over Tai Tuivasa. Up until his defeat against Ngannou, Gane had a perfect MMA professional record.
In case you missed it:
Is Jon Jones in a love triangle with Valentina Shevchenko and Holly Holm?
"Here comes the excuse" – Fans in panic mode as latest images of Jon Jones' opponent Ciryl Gane shows hints of severe injury