Jorge Masvidal is more than ready for his return to the octagon against Gilbert burns at UFC 287. While the UFC president Dana White has already confirmed that Colby Covington is next in line for the title shot, Jorge doesn't seem to agree with Dana. The number 11 ranked fighter believes that Leon Edwards will him call him out for the title fight after he breaks Gilberts' face at UFC 287.

While Talking with Ariel Helwani on the MMA hour 'Gamebred' went on to say :
"I love Dana, but Dana says a lot of things. History says one thing – whoever makes the most noise when they fight. "Whoever f**king sells the most pay-per-views and whoever fans want to see at the end of the day – that's who'll get the title shot. On top of that, as I recall, champions have always called the shots".
Jorge Masvidal and Colby Covington have a very gruesome rivalry both inside and outside the Octagon. So Jorge plans to fight him again for one final time, before his career ends. He also stated, "next time Colby Covington sets foot against him in the octagon he plans to kill him".

Many fighters including the welterweight champion Leon Edwards seem to be unhappy with the title shot situation as of now. Fans are of the same opinion as well. They seem to think giving someone a title shot after one year of inactivity is unfair to other fighters and call it Dana White privilege. However, according to Dana White, this is the fight to make and will move forward with his decision.
Related: "He gave her herpes," Joe Rogan cannot contain laughter as Jorge Masvidal reveals Colby Covington's dark secret from past relationship
Is Jorge Masvidal a bigger draw than Colby Covington?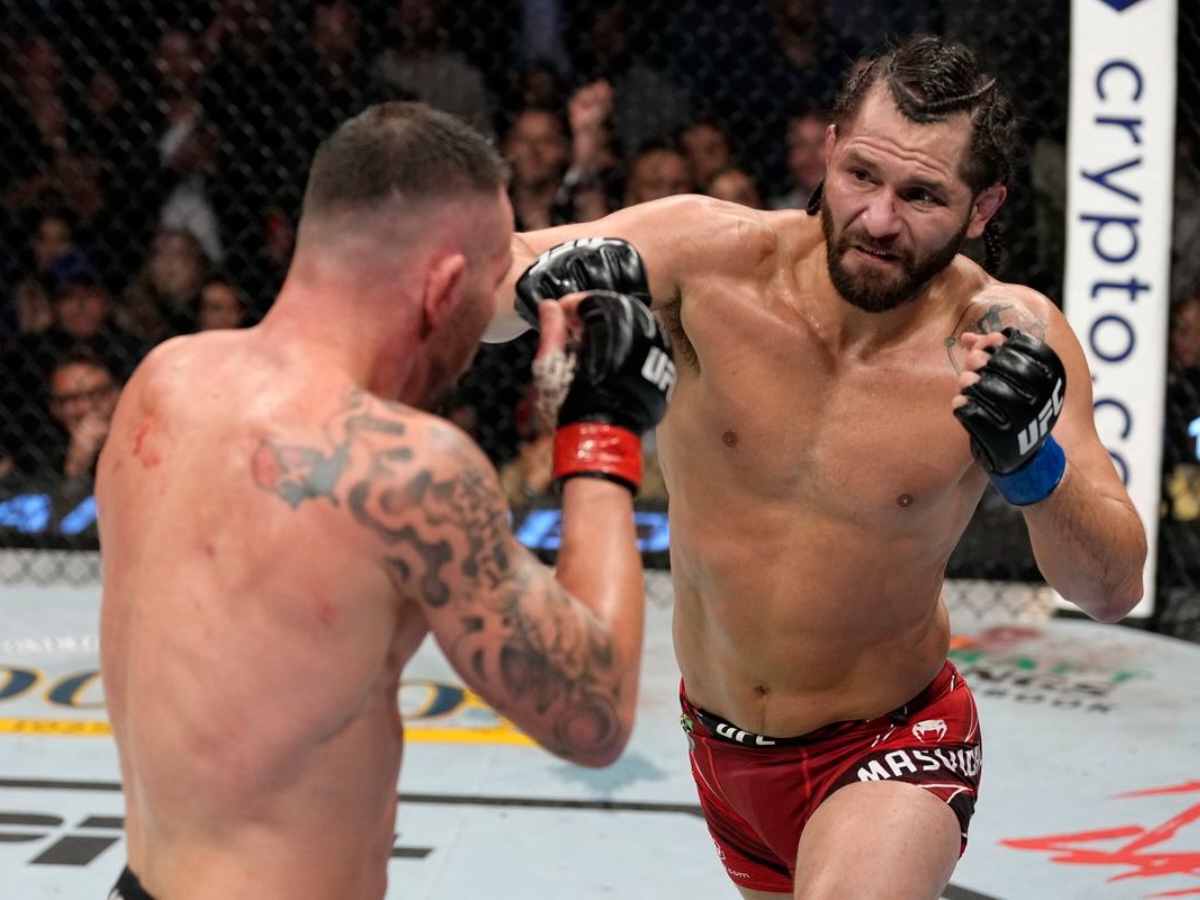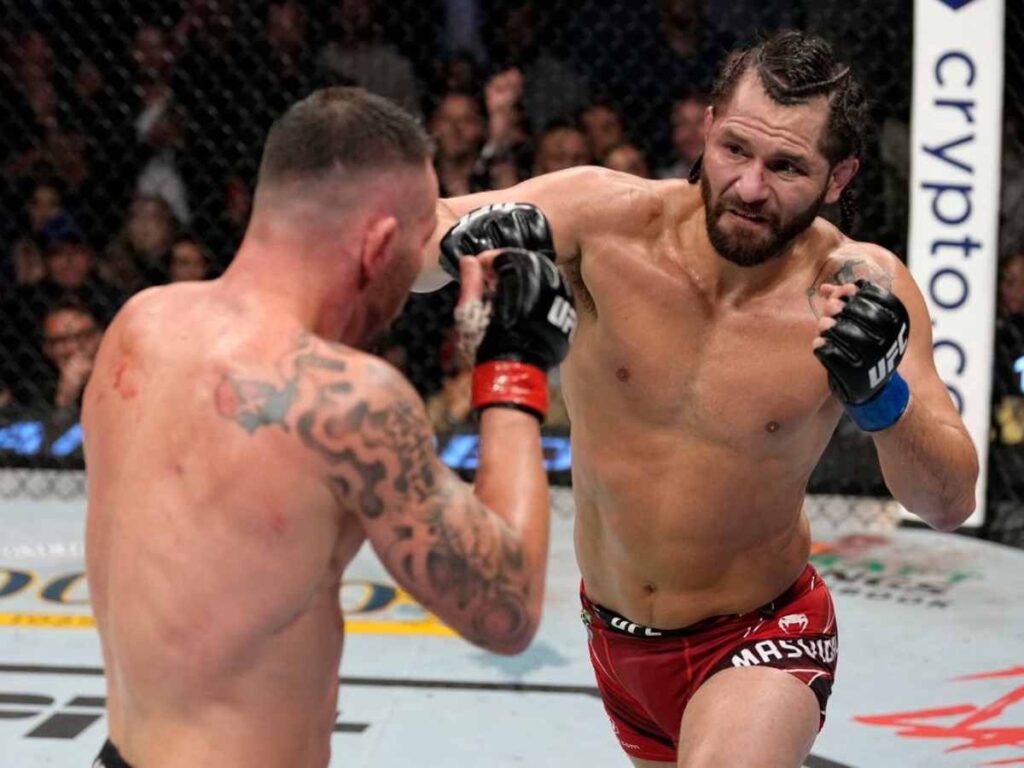 Leon's win over Usman at UFC 286 opens up fresh new possibilities for matchups in the welterweight division. Jorge Masvidal and Gilbert burns are already set to fight at UFC 287 to prove that they are the number one contenders. However, Immediately after the fight, Dana White announced that Colby Covington will be fighting for the title next. Does this mean Covington is a much better and bigger draw than his rival Jorge Masvidal?
Jorge Masvidal recently did an interview on the MMA hour ,where he took shots at Leon Edwards. He went on to say "You might not believe this, but I'm 10x a bigger draw than what's his face in England " referring to Edwards . Leon Edwards will be attending the UFC 287 in Miami this week and Masvidal has his game plan ready ."All I gotta do is get a win over Gilbert and let the chips fall as they may ", said 'Masvidal'.
Now ,we all know the UFC loves a good storyline. A good storyline means more pay per views. With Leon as the champion, no one has a better story than Masvidal. Both the fighters, have unfinished business with each other after their backstage altercation at the O2 arena. Both of them want to settle the score once and for all and the fans are all for it.
Apart from the history and the story , let's talk about stats. Jorge Masvidal has the fastest knockout in UFC history against Ben Askren. His first fight against Kamaru Usman sold over a Million pay per views and his second fight over 700 thousand . The numbers are clearly in Masvidal's favour. So until then all we can do is wait for UFC 287 and let the chips fall as it may.
In case you missed:
"Make weight first," Veteran Jorge Masvidal has tough advice for 'pu**y' Khamzat Chimaev.
'Bill Clinton got a blowj** as president' – Joe Rogan and Jorge Masvidal baffled by Donald Trump arrest reports over $130k hush money.