UFC veteran Jorge Masvidal has called out Khamzat Chimaev for missing weight in his last fight. Masvidal previously went on a rant thrashing Colby Covington on The MMA Hour hosted by Ariel Helwani. The fighter made the statement when asked who would win between Chimaev and Covington. The Swedish fighter has previously challenged middleweight champion, Alex Pereira.
At UFC 279 Khamzat Chimaev was scheduled to fight against Nate Diaz but Chimaev missed weight by several pounds causing the entire card to be reworked. He ultimately fought Kevin Holland whom he defeated by submission. There have been several instances of Chimaev missing weight because of which reportedly he cannot find anybody willing to fight him anymore.
Jorge and Khamzat's rivalry has been going on for a while now. Both have gone back and forth forever, often heavily criticizing each other."I saw (Khamzat Chimaev) do a comment that he was calling out Alex (Pereira). Who the f*** are you? He is the world champion. You don't even have a win over the top 15 (middleweights). You can't miss weight by 8.5 pounds and call for title shots", said Masvidal.
Previously, Khamzat had challenged the middleweight champion, Alex Pereira saying he would beat Pereira without a single punch in the first round. In response to Ariel Helwani, he said it would be done first minute – first round.
Colby or Khamzat? 😅@GamebredFighter / @arielhelwani pic.twitter.com/CRHYDGBFT6

— No Context Ariel Helwani (@NoContextAriel) March 27, 2023
Related: "I don't think sh*t of him" Jorge Masvidal is barely impressed by Khamzat Chimaev's rise to the top in UFC
Khamzat Chimaev responds to Jorge Masvidal's thrashing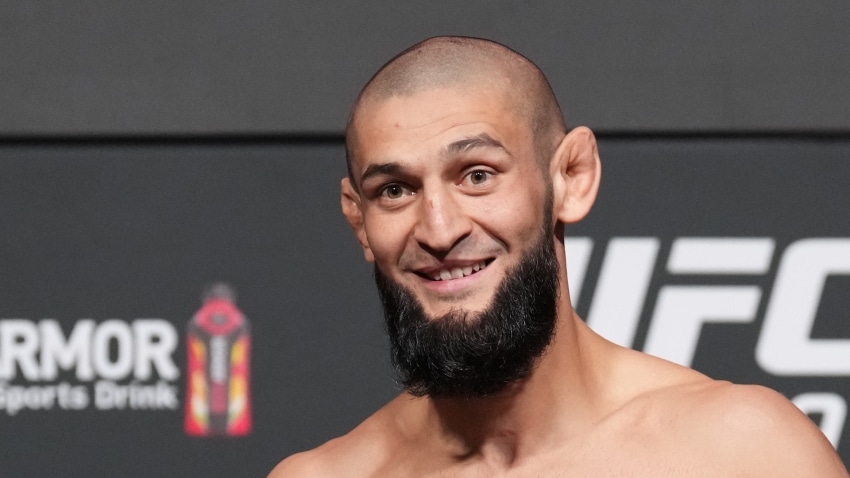 Chimaev with a record of 12-0 has been running through fighters in the UFC. But recently his unprofessional conduct at UFC 279 has attracted major criticism. After being slandered by Masvidal for claiming that taking away the middleweight championship off Pareira would be the easiest fight of his career, Khamzat responds by saying, "He (Jorge Masvidal) is no longer a gangster talking about weight gangsters no matter what weight he fights."

Fans are all for the action. Jorge Masvidal (35-16-0) previously lost to Colby Covington in UFC 272 by unanimous decision. He is set to fight Gilbert Burns at UFC 287. Meanwhile, Chimaev has reportedly moved to the middleweight division. The two of them have been barking at each other for ages. Whether or not we'll ever get to see them facing each other in the octagon, only time will tell.
In case you missed it: "They had to drink donkey…." UFC commentator Joe Rogan reveals shocking tasks from fear factor days
"At my worst, you couldn't beat me," Hospital-ridden Paddy Pimblett goes on a furious rant about 'bum' Jared Gordon