Kamaru Usman seems to be in good spirits after his first-ever loss in the UFC against Leon Edwards at UFC 278. Despite losing his most-precious welterweight championship belt, The Nigerian Nightmare is hopeful he will get it back in a trilogy fight. But before that, Usman has a call out for Leon in classic Yoel Romero style.
Kamaru Usman has taken his loss against Edwards like an absolute champion. The fighter was brutally knocked out in the last minute of the fight at UFC 278 held at the Vivint Arena in Salt Lake City, Utah. Usman was on top of the world until the final minute of round 5 in the main event. One headkick from "Rocky" Edwards saw Usman lose all his titles in a second.
Usman was 3-1 into the final round and Leon Edwards ended the fight to become the new welterweight champion, in the final minute. It was undoubtedly one of the greatest title fights KO's of all time and will be etched in the history books. For someone who lost their pound-for-pound best spot, and also their welterweight title, Usman is surprisingly feeling good about it and is already looking forward to a trilogy against his fierce rival.
Related Kamaru Usman and Leon Edwards exchange a respectful dialogue and call for the TRILOGY after their ruthless war at UFC 278
Kamaru Usman goes on Instagram live with daughter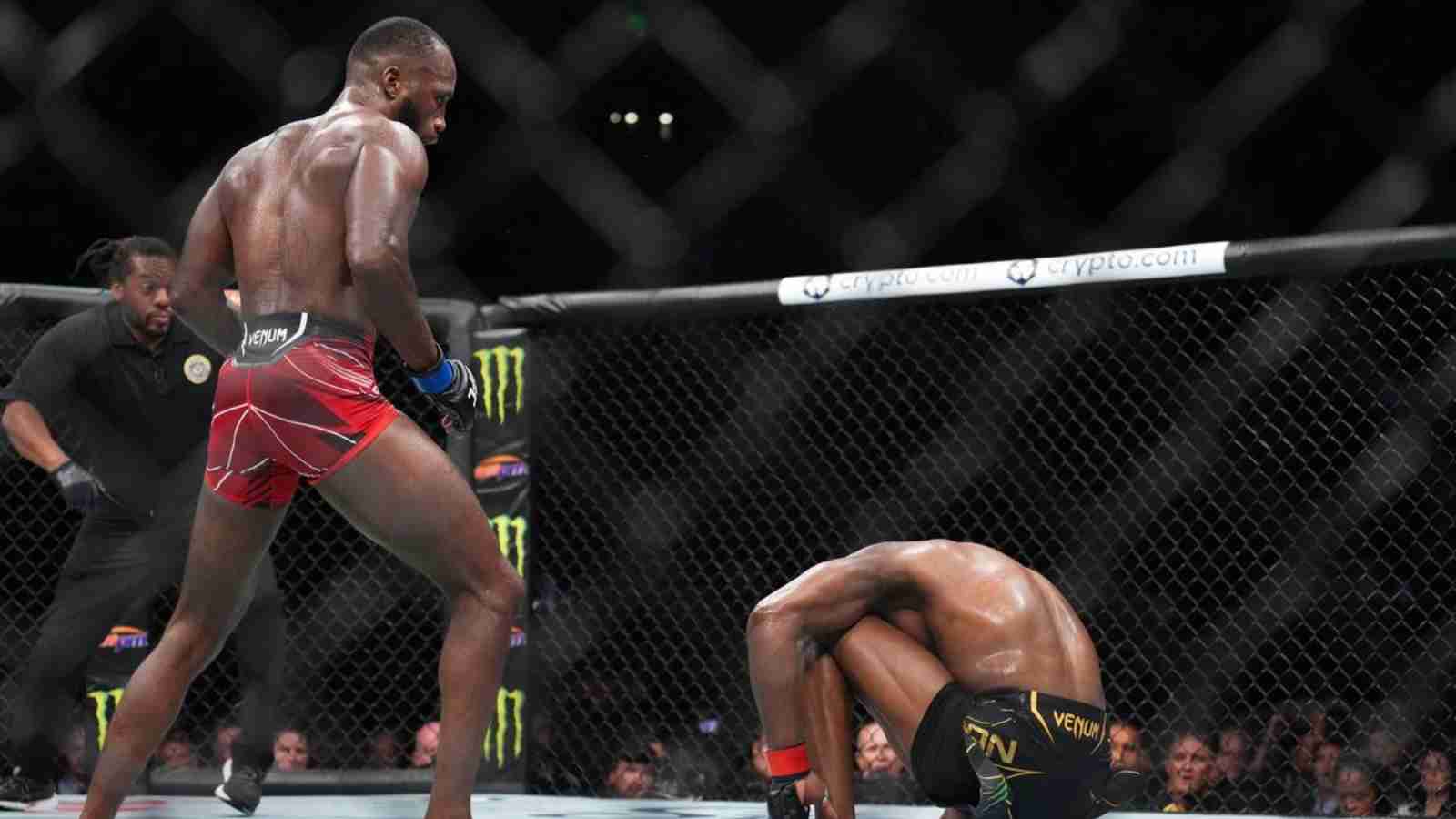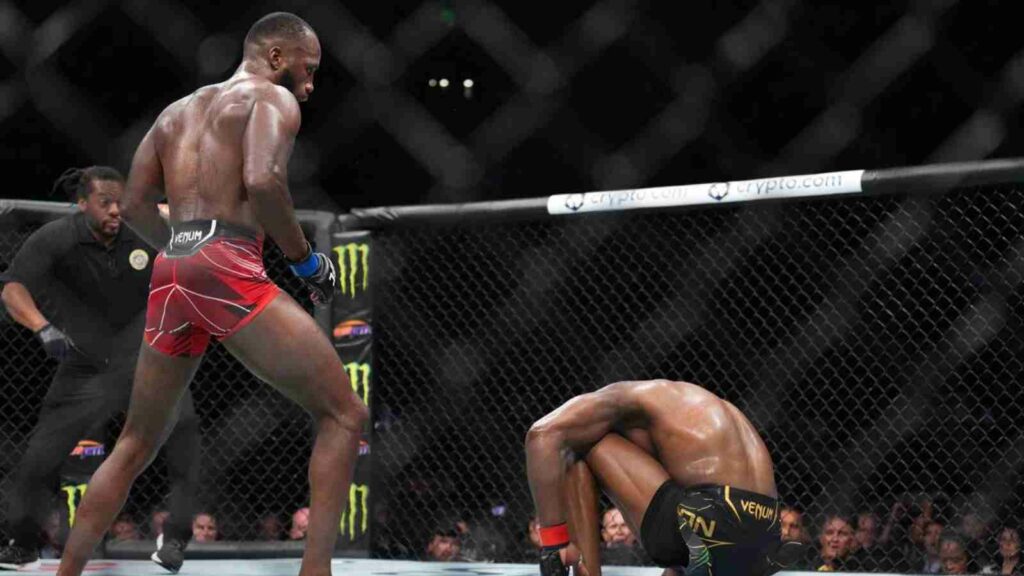 The entourage of Usman witnessed a huge loss in front of the eyes and was as devastated as the fighter himself after the headkick. Kamaru's family was also in the audience, including his young daughter. Usman has always taken pride in being a father and despite the traumatizing defeat, Kamaru has not given up on his father's responsibilities.
In what seemed like a fun homework session between father and daughter, Kamaru decided to go live on Instagram and open up about his loss to his fans. Kamaru, very sportingly congratulated his rival, Leon "Rocky" Edwards for a movie-like finish at UFC 278. Before ending the Instagram live, Kamaru said, "Leon 'Rocky' Edwards, congrats. What a way to pull it off. You know, like I say, 'I See Yuh Soon Bouy.'" Kamaru HAD to end his live with a call-out quoting the legendary middleweight Yoel Romero.
"I love you Mike!"#OnThisDay in 2016, Yoel Romero's iconic call-out of Michael @Bisping was born. pic.twitter.com/MrQjXU2f7e

— UFC on BT Sport (@btsportufc) November 12, 2020
Also read "Pretty WILD" – Jon Jones reacts to Leon Edwards' VICIOUS head kick KO win over Usman at UFC 278
Clearly, Usman knows his punchlines. It would be interesting to see the Nigerian Nightmare go at the welterweight title again and fight to reclaim his belt against Edwards in a potential fight in the UK. You couldn't dream of a bigger fight than that.
Also read "Khabib living rent free in his head" – Fans obliterate "insecure" Jon Jones following Khabib Nurmagomedov slander