Khabib Nurmagomedov is one of the best fighters to grace the octagon. However, he is also at his core, an athlete. He has been a well-documented fan of football and also enjoys his fair share of Dagestani basketball, a game whose rules are greatly different from traditional basketball.
Nurmagomedov recently in a sit-down interview with Class A events revealed a lot. He spoke about Islam Makhachev vs Alexander Volkanovski, referenced his former rival Conor McGregor, and he also revealed who he was supporting for the 2022 Qatar World Cup.
"I think England gonna do very well. I think Brazil, Brazil is very good. And I think Netherlands. All is very good teams…We just talk you know. But there is Argentina, France, Spain, it's like there is lot of good teams there is like Croatia, Belgium and Denmark, they very tough team. But I just choose 3 team and let's see what's gonna happen," said the former undefeated, 29-0 UFC champion.
The Eagle also acknowledged that Morocco was a very good team. However, he said that they could not compete at the same level as the top 5 teams in the world. And Khabib's team may well win the tournament as England had a very strong start to the competition. They beat 20th-ranked Iran, 6-2 in a thrilling encounter. The World Cup may very well "come home" this year.
Related: Here's why an offended Khabib Nurmagomedov decided to ditch walking out to fights with the Ukrainian flag amid citizenship issues
Khabib Nurmagomedov had allegedly signed a professional contract to be a footballer in 2021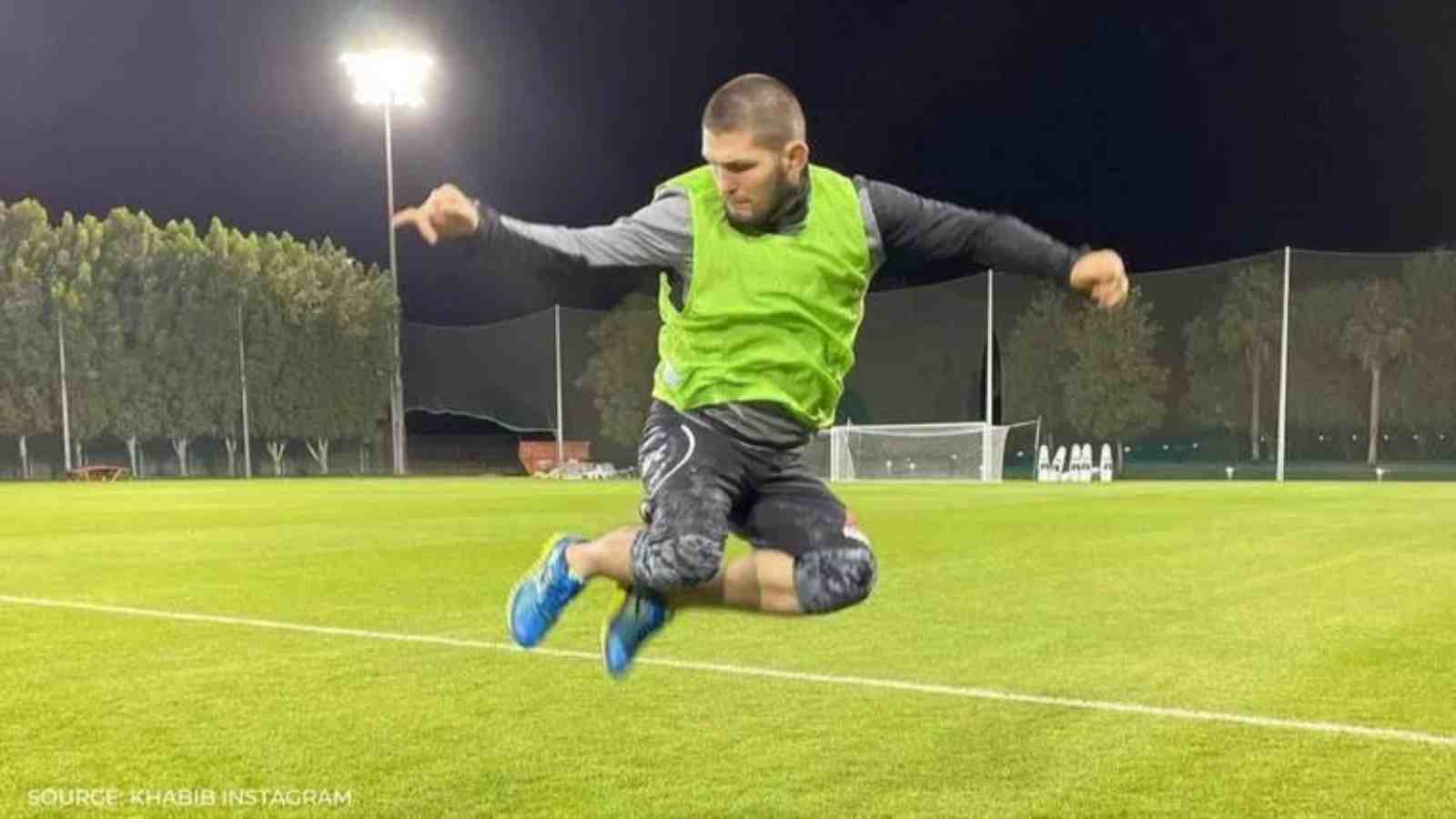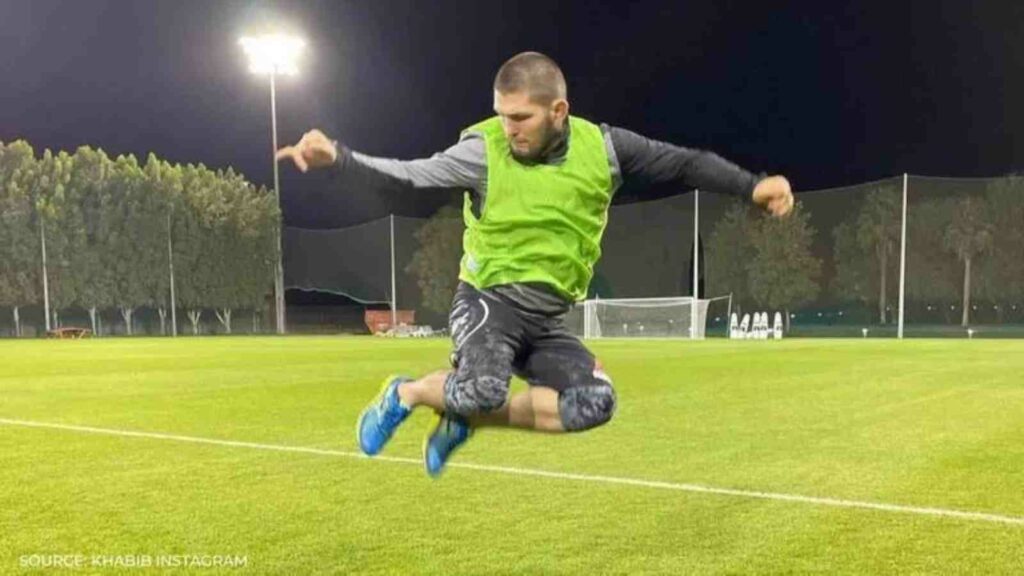 In June 2020, Khabib Nurmagomedov revealed that he had been receiving offers from various football clubs, and said that he had started getting into "football shape" for this transition. The UFC star once called the sport his "first love" and said that it was his childhood dream to play professionally.
And in August 2021, as first reported by RT Sport, Khabib had apparently signed a contract to play football professionally. This came a year after he had retired from active competition in the UFC. In a tweet captioned, "Khabib has signed his first professional football contract with FC Legion Dynamo. How well will he do as a footballer."
Also Read: UFC fans will be treated to a striking masterclass when Stephen Thompson takes on Kevin Holland at UFC on ESPN 42
FC Legion Dynamo, now known as FC Legion Makhachkala, allegedly signed Khabib in 2021. It was a brilliant PR move on the club's part to sign the biggest Russian MMA fighter. However, Khabib Nurmagomedov later revealed that he had not signed a contract to play for them, stating, "I have no plan to step on to the field because I fly more than I walk right now."
Also Read: "Valentina was running" – Taila Santos issues a bold call out for SCARED Valentina Shevchenko