Looks like retired UFC champion Khabib Nurmagomedov has pissed off a huge fanbase by quoting his former rival, Conor McGregor's iconic line from a post-fight interview. Nurmagomedov taking a sly jibe at the Irishmen has not sat well with his fans.
The rivalry between Khabib Nurmagomedov and Conor McGregor seems to be never-ending. The two often manage to rattle the other's fanbase with either a quote or a tweet. This time the bragging rights go to the Dagestani as he boasts about how his team now holds both the UFC and Bellator championship in the lightweight division. Despite his retirement, Nurmagomedov seems to be enjoying success.
In a recent event in Toronto, Nurmagomedov took pride in Islam Makhachev and Usman Nurmagomedov holding the UFC and Bellator gold respectively. While speaking, he took a shot at Conor McGregor by saying, "I hear a long time ago when one guy was talking about, 'We're here to take over.' But we [his team] are here to take over."
McGregor when he fought at UFC Fight Night: Dublin, dropped one of the best lines of his career. "We're not here to take part, we're here to take over," said The Notorious One after his win against Diego Brandao, suggesting the Irish will dominate the UFC. McGregor fans are upset that "The Eagle" is still taking shots at the Irish fighter.
Read more: "You quit and ran" – Conor McGregor takes jibe at Khabib Nurmagomedov's "father's plan" in deleted tweet after rival celebrates "Dagestani takeover"
Twitter reacts to Khabib Nurmagomedov's sly jibe at The Notorious One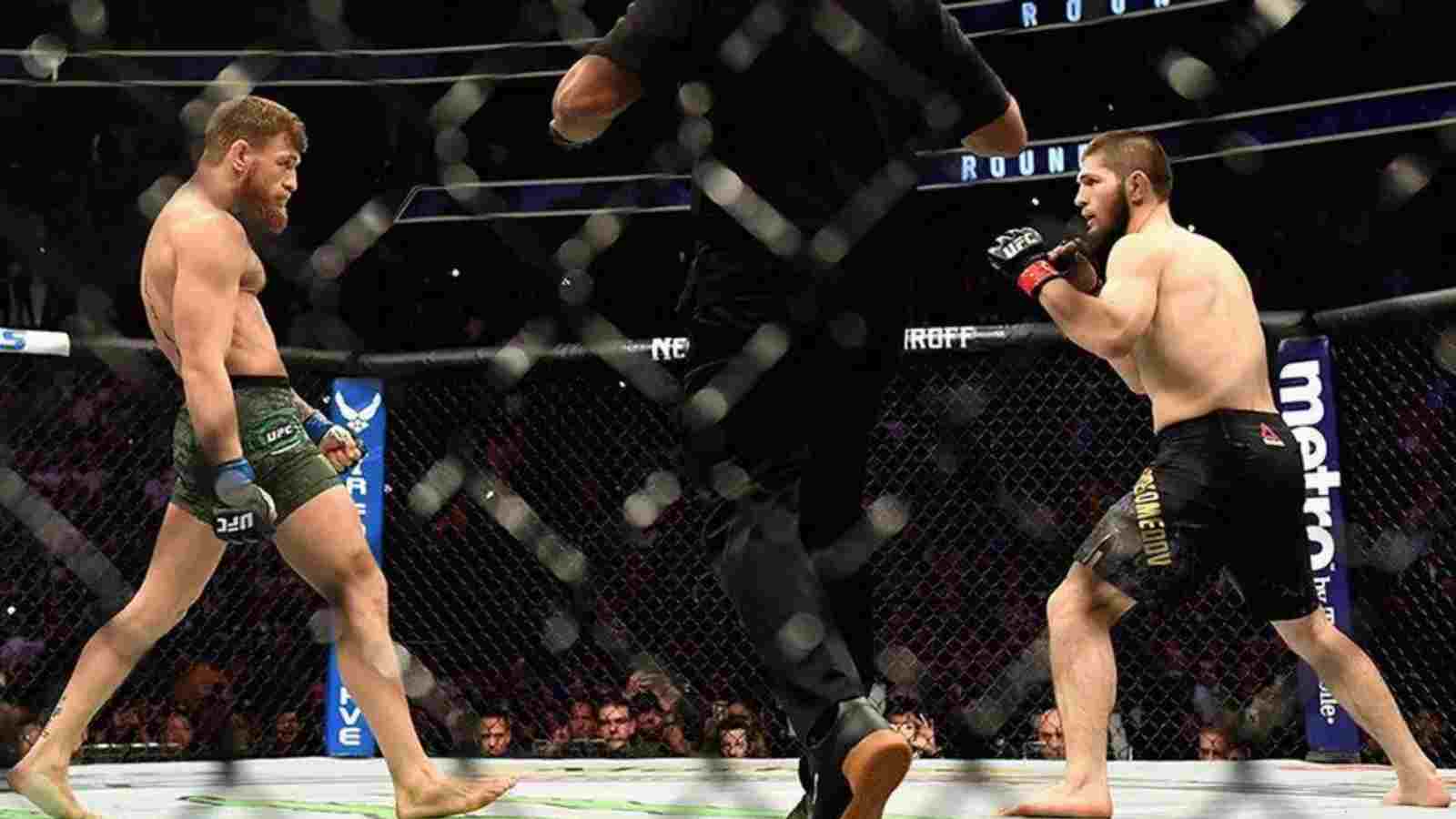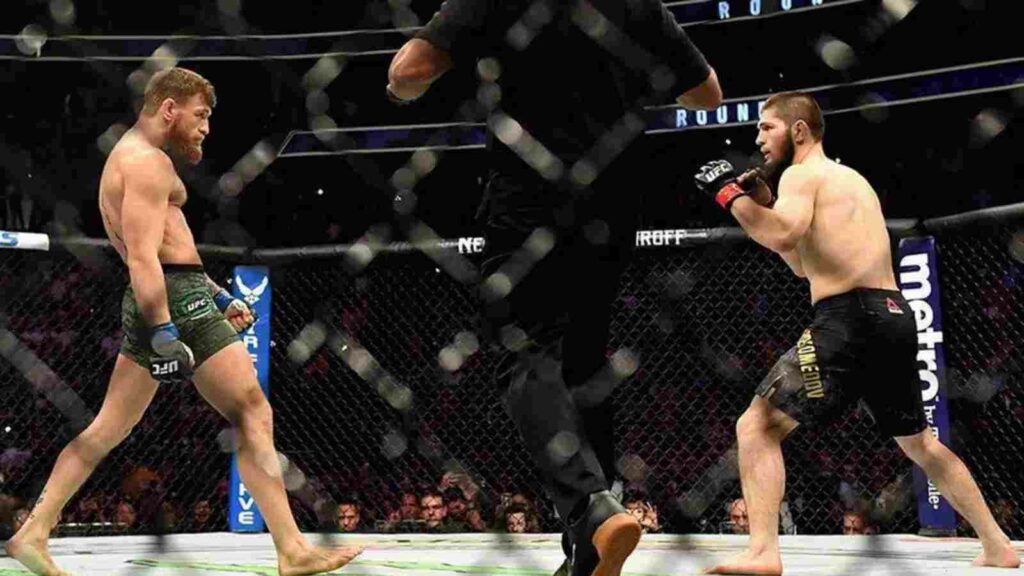 Despite taking out his anger on the Irishman back in 2018 with an iconic victory at UFC 229, Nurmagomedov still seems to find joy in taking shots at the Notorious One. Nurmagomedov submitted McGregor in front of a packed arena handing the former double champ a brutal defeat. Fans reckon the Dagestani is still not over his rivalry with McGregor.
"I hear long time ago when one guy was talking about, 'We're here to take over.' But we here to take over."

Khabib revels in his team holding UFC and Bellator gold. 🦅

Full video: https://t.co/SyqXHL6dqt pic.twitter.com/9aliTHjVc5

— MMA Junkie (@MMAJunkie) November 21, 2022
Loser still cant stop referencing Conor.

— MMA Fan (@Pghpens24) November 21, 2022
If we compare the achievement of @TheNotoriousMMA and @TeamKhabib Conor is way ahead than khabib.

— ups@ (@umaprasadsahu) November 21, 2022
Also read: Khabib Nurmagomedov's warning to Conor McGregor made him one of the scariest fighters of all time
"But we are here to take over" says the man who ran scared from the sport and has implemented the boringest style of fighting among his team which turns many fans off from the sports, thanks khabib !! 🤦🏽‍♂️🤦🏽‍♂️🤦🏽‍♂️ fraud alert

— johnny (@SecretSavage100) November 21, 2022
bro is obsessed with a guy he dominated😭😭😭

— ANDREI 🐊 (@xndrvi) November 21, 2022
Made his name off Conor and now he is using his quotes? Tough 🧊

— Alebongo "Bris Bross" The Frog🛰🌚👾 (@BrisFrog) November 21, 2022
Connor took over as one man, Khabib needs a whole team

— "Max" 🏴󠁧󠁢󠁥󠁮󠁧󠁿 (@SchofieldM1999) November 21, 2022
My god literally everything Conor did was way cooler and more impressive. More than half of khabibs record is cans😂

— D (@spidermannmma) November 21, 2022
They both live in each others heads rent free it's hilarious.

— Tom (@TclarkIV) November 21, 2022
Khabib Nurmagomedov retired in 2020 and is now helping his teammates fight at the highest level. The Irish superstar is set to make his Hollywood debut and is hoping to return to fighting in the octagon in the year 2023.
Also read: "Those guys are sort of superior" – Alexander Volkanovski's BJJ coach admits Islam Makhachev's grappling is superior to traditional Jiu-Jitsu