Conor McGregor brings excitement to fight fans with an impending comeback this year. His recent interview with Ariel Helwani went viral for various reasons. A cousin of Khabib Nurmagomedov, Abubakar Nurmagomedov, could not hold himself back from re-sharing the clip on his Twitter handle. Khabib's team and Conor have personal grudges; now, this might spark more heat between them.
Acclaimed MMA journalist Helwani interviewed McGregor at the Black Forge Inn. The pair discussed the future of Conor McGregor and other debates about mixed martial arts. McGregor, as usual, promoted his liquor brand during the interview. Nevertheless, he brought unwanted attention to himself when he accidentally farted during the interview. McGregor appeared intoxicated throughout the whole interview.
Fans were happy to see their favorite fighter on the digital screen. They eagerly waited for Helwani to bring more information about McGregor's comeback. Conversely, haters were finding the moment to mock the UFC's biggest star. One of them was Khabib's cousin, Abubakar Nurmagomedov, who found the short clip of Conor farting during the interview. Abubakar shared the clip on his Twitter handle, where you can clearly hear the sound.
Abubakar Nurmagomedov gave a new name to Conor McGregor in his tweet's caption "Conor McFarter." Khabib's cousin is not directly involved in any feud with McGregor. However, Khabib's team always supports each other no matter the situation. Khabib and McGregor have a heated rivalry that exists even today. Hence, it did catch anyone by surprise when Abubakar took a shot at McGregor on Twitter.
Related: "Cocaine is a hell of a drug" – Fans worry for Conor McGregor's fate in octagon as superstar struggles to string words in latest interview
Conor McGregor and Team Khabib altercation at UFC 229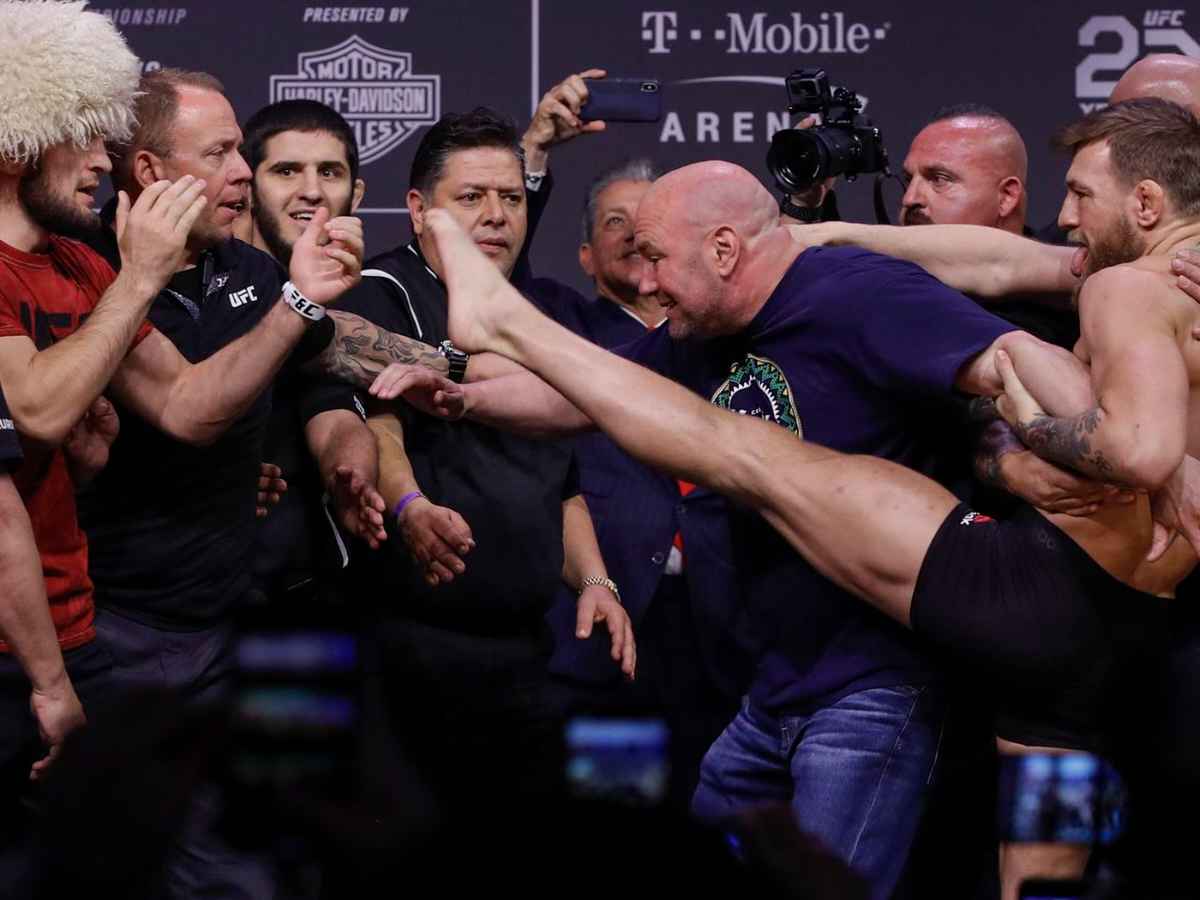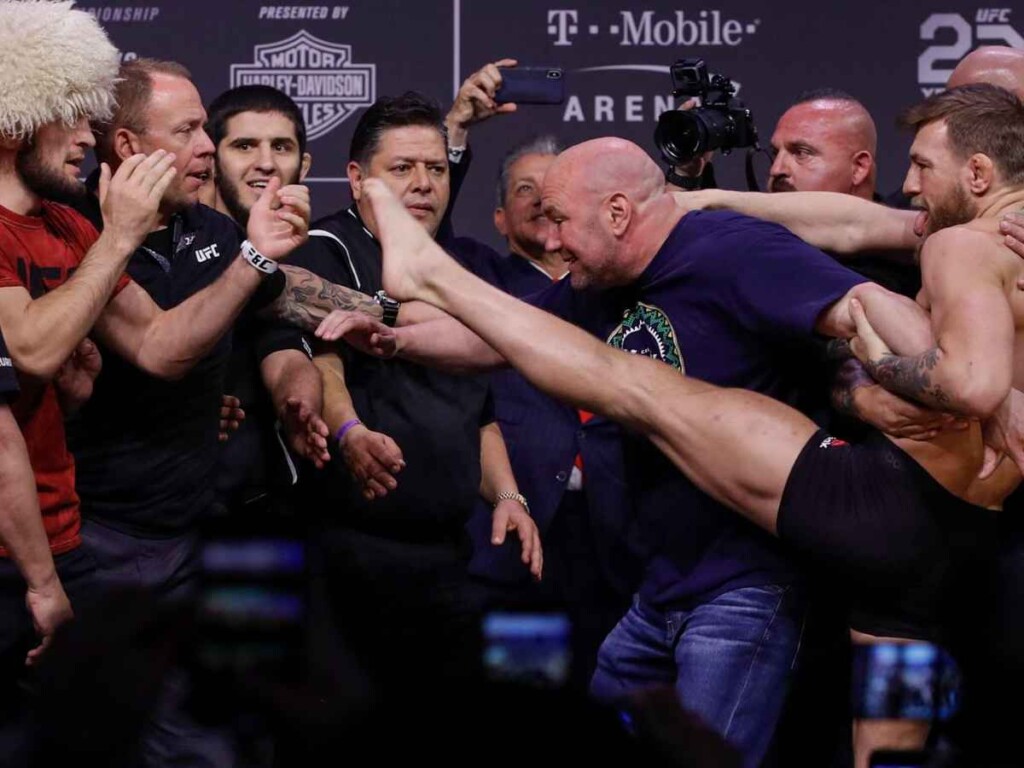 Abubakar Nurmagomedov and 'The Notorious' never had any direct beef. Nevertheless, a lot happened at UFC 229. In the post-fight brawl, Khabib jumped into the corner of Team McGregor to attack Dillon Danis. On the other side, McGregor was alone, fighting in the cage with the corner members of Khabib.
All parties involved in the brawl, including Khabib Nurmagomedov, McGregor, and Danis, received a ban from the NSAC. The Nevada State Athletic Commission also fined them $25,000. Khabib and McGregor got banned for more than five months.
Khabib's retirement closed all the doors for the eagerly awaited rematch between McGregor and Khabib. To this day, both fighters hold grudges against each other. Fight fans hope the two great fighters can one day resolve their issue.
In case you missed it!