In a recent video posted by MMA Arena, UFC welterweight and middleweight contender, Khamzat Chimaev was spotted sparring in an MMA round with the Chechnian President, Ramzan Akhmadovich Kadyrov.
Khamzat Chimaev (12-0) has become the new cash cow of the UFC in recent years. With vicious knockout power and extremely good wrestling, Chimaev has been a force to reckon with in the UFC. Coming off a submission victory over Kevin Holland, Chimaev has also made his way to becoming the #2 welterweight in the UFC.
The Chechnian fighter is seen getting dominated in the sparring round by the Head of the Chechen Republic, Ramzan Akhmadovich Kadyrov. Fans slammed the fighter for going easy on the President and getting manhandled.
"Still one of the most embarrassing things I've ever seen," a Twitter fan posted. Chimaev jumped up to #2 in the welterweight rankings after his victory against Gilbert Burns at UFC 273. Despite his ferocious knockouts and submissions, the Chechen fighter is now being trolled on the internet for his submissive maneuver during the sparring session.
Still one of the most embarrassing things I've ever seen https://t.co/LPop19Y7bw

— Dom (@Frittenpate) January 28, 2023
From the looks of it, Ramzan Kadyrov could be either the ww or mw UFC champ 🤣🤣🤣🤣

— Lord Gavin Springett 💙 (@gavinspringett) January 29, 2023
Well, if you knew who Kadyrov is & what he does to people he dislikes, you'd also let him do whatever he wanted to, or you would disappear.

— Robert Johns (@RobertJ07695072) January 29, 2023
Can Kadyrov cut to 170? He is absolutely ragdolling Khamzat

— Pinpadprompts (@Pinpadpromptz) January 29, 2023
Ramzan Akhmadovich Kadyrov is a Chechen dictator and the head of the Chechen Republic. Kadyrov is a colonel general in the Russian military.
Related: "He would strike fear in most," Daniel Cormier watched Alex Pereira give Jamahal Hill the death stare after Glover Teixeira's loss
A look into Khamzat Chimaev's MMA career and future in the UFC ahead of rumored fight with Robert Whittaker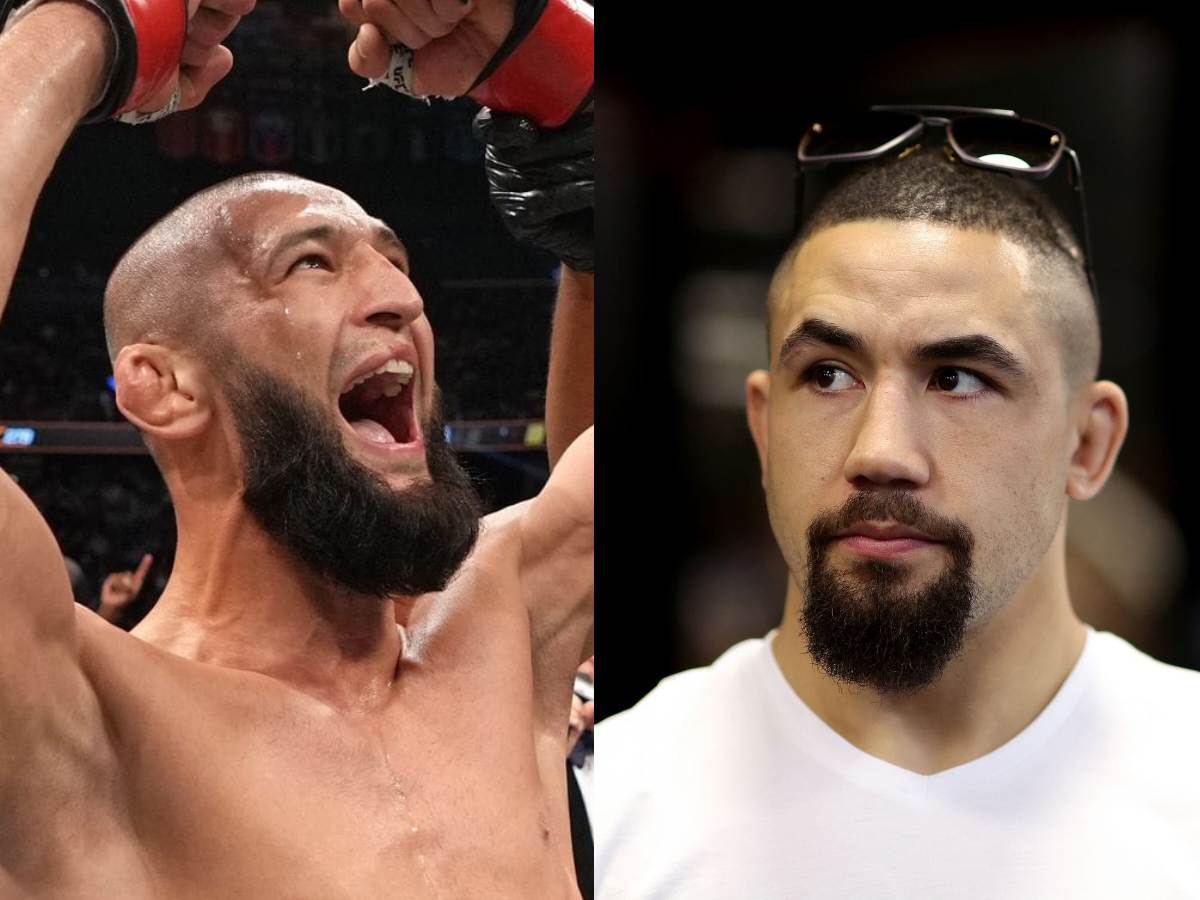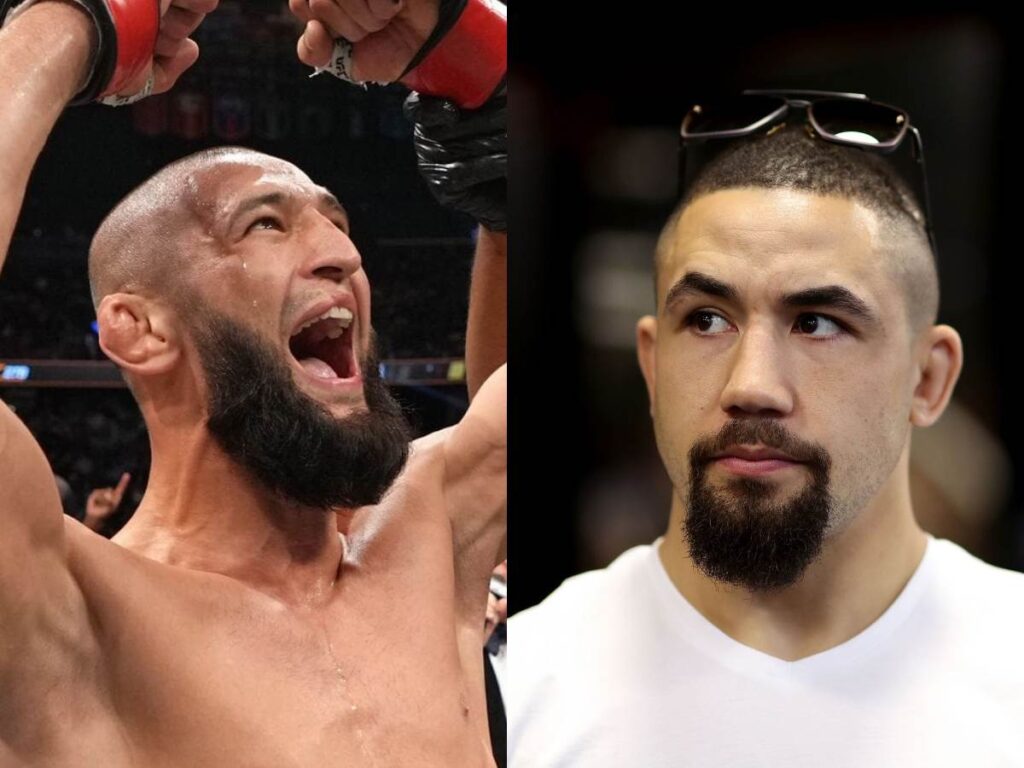 Former UFC middleweight Champion, Robert Whittaker has been overlooked in between the Izzy and Alex Pereira drama. The former champion has since then addressed the rumors surrounding a fight with Khamzat Chimaev.
Robert Whittaker(25-6) is one of the best middleweights in the world and if not for Israel Adesanya, the former would have stayed the champion for much longer than just 1 title defense. Whittaker has come through almost every top 5 fighters in the middleweight division and might actually fight the Chechen fighter.
Robert was scheduled to fight Paulo Costa at UFC 284 which later did not come to fruition. However, a fight against Khamzat might be on the table given the interest shown by Whittaker to continue fighting. "The UFC has not asked me to fight anyone in particular. I'm just hustling and grinding away things," the Kiwi said.
In case you missed it:
WATCH: Islam Makhachev bullies Nelk boy after audacious 'I want to fight you' call out
WATCH: 'King of Cringe' Henry Cejudo hilariously greets Jon Jones with goat sounds ahead of much-awaited heavyweight debut