Similar to other fighters in the fight scene, Nate Diaz also hates Dana White's Power Slap. But when Anthony Smith was in support of the Power Slap League, Nate thought he had to take matters into his own hands and called him a Dumbf***.
Dana's Power Slap League, according to fighters across the sport, is said to be more dangerous than what they do. It is because the fighters are told to, rather than taught to, protect themselves first – but Power Slap doesn't allow that at all.
Fighters like Ryan Garcia, Sean O'Malley, etc have spoken against it. But Smith seems to love it. It is his cup of tea. Nate Diaz, who hated the sport, called him a dumbf*** for supporting this ridiculous sport.
Anthony smith is a dumbfuck

— Nathan Diaz (@NateDiaz209) February 3, 2023
Dana's Power Slap has garnered multiple critics ranging from fighters to fans. The fact about not being able to save yourself doesn't sit well with many of them. But Dana White, oblivious to all these critics, continues to present the sport.
Related: "I really hated it," Brazilian fighter Jessica Andrade reveals opening an OnlyFans account triggered her childhood traumas
Fans react to Nate Diaz's reaction to Anthony Smith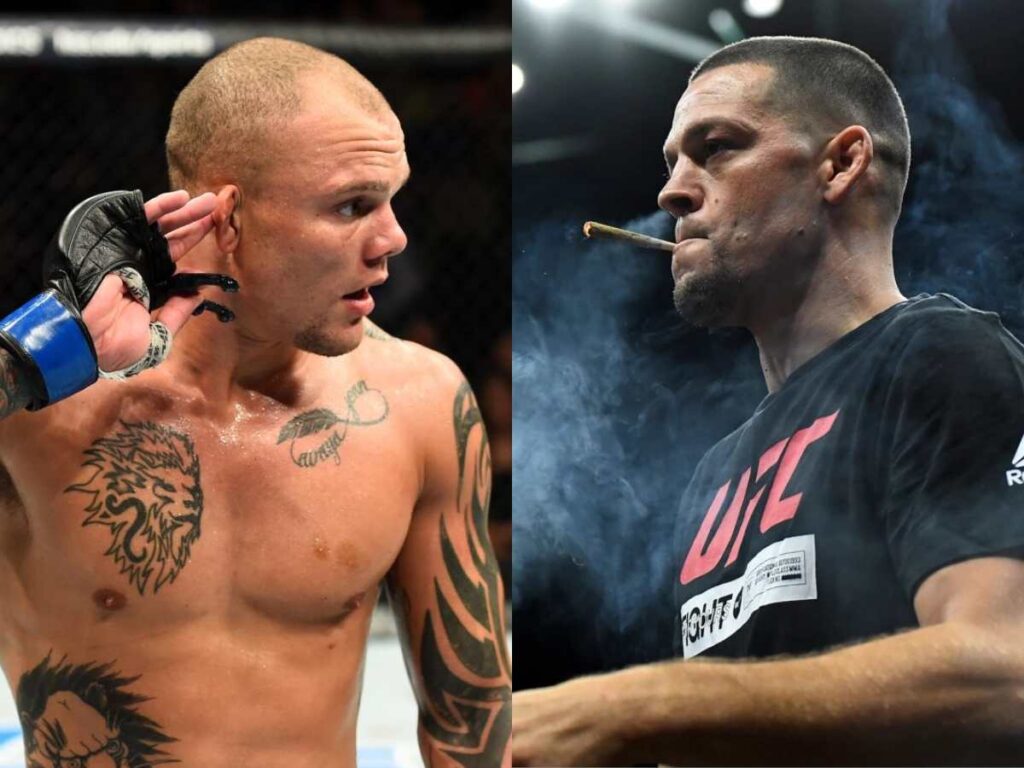 The community, like Nate Diaz, hates Dana White's Power Slap. The money being paid to the athletes, the safety, and everything about the sport seems to disgust the fans. Almost all the fighters have been against it, except one – Anthony Smith.
Fans seem to support Nate on this and have continued to troll Anthony for supporting the Power Slap League. People hated the sport even more when the pay for the fighters was revealed – $2000 for participating and $2000 for winning.
anthony smith is one of the only fighters ive ever seen traumatized in real time. jon jones had him against the octagon cage on his knees, then for 3 fights after he got stuck in that same position against the octagon. it was a little weird to watch. he would default to that

— lilrushybooboo (@JohnnyLotito) February 3, 2023
February 3, 2023
February 3, 2023
February 3, 2023
Company man. Nate not everyone has had a red p***y night so they gotta make up by cozying up to the boss man.

— anandg (@anandgonsalves) February 3, 2023
Nate Diaz has spoken for the people when he called Anthony Smith out for supporting the ridiculous and unnecessarily dangerous sport of Power Slap. Will Anthony Smith reply to Nate Diaz, so that the fans can see another epic Twitter feud? Maybe, who knows? Only time will tell.
In case you missed it: