Nina Nunes has announced her retirement from the sport of MMA after her latest victory over Cynthia Calvillo at UFC San Diego: The long time girlfriend of Amanda Nunes announced her decision to do so at the post-fight press conference.
Nunes retires as the #9 ranked strawweight in the UFC and has had a remarkable career despite the sacrifices she made for her double champ girlfriend. She has notable victories over Cláudia Gadelha and Angela Hill. She has announced her retirement now as she wanted walk off with a victory and a picture with her daughter Reagan in the Octagon.
Nina took time off after her UD loss to Tatiana Suarez in order to have her and Amanda's first child. Her return to action against McKenzie Dern at 35 didn't pan out as planned and hence she felt the need to have one last win before calling it a day.
Related: "I may not have birthed my daughter"- Amanda Nunes fires back at Julianna Pena for her controversial mom-champ comments
Nina Nunes excited to have two more kids with Amanda Nunes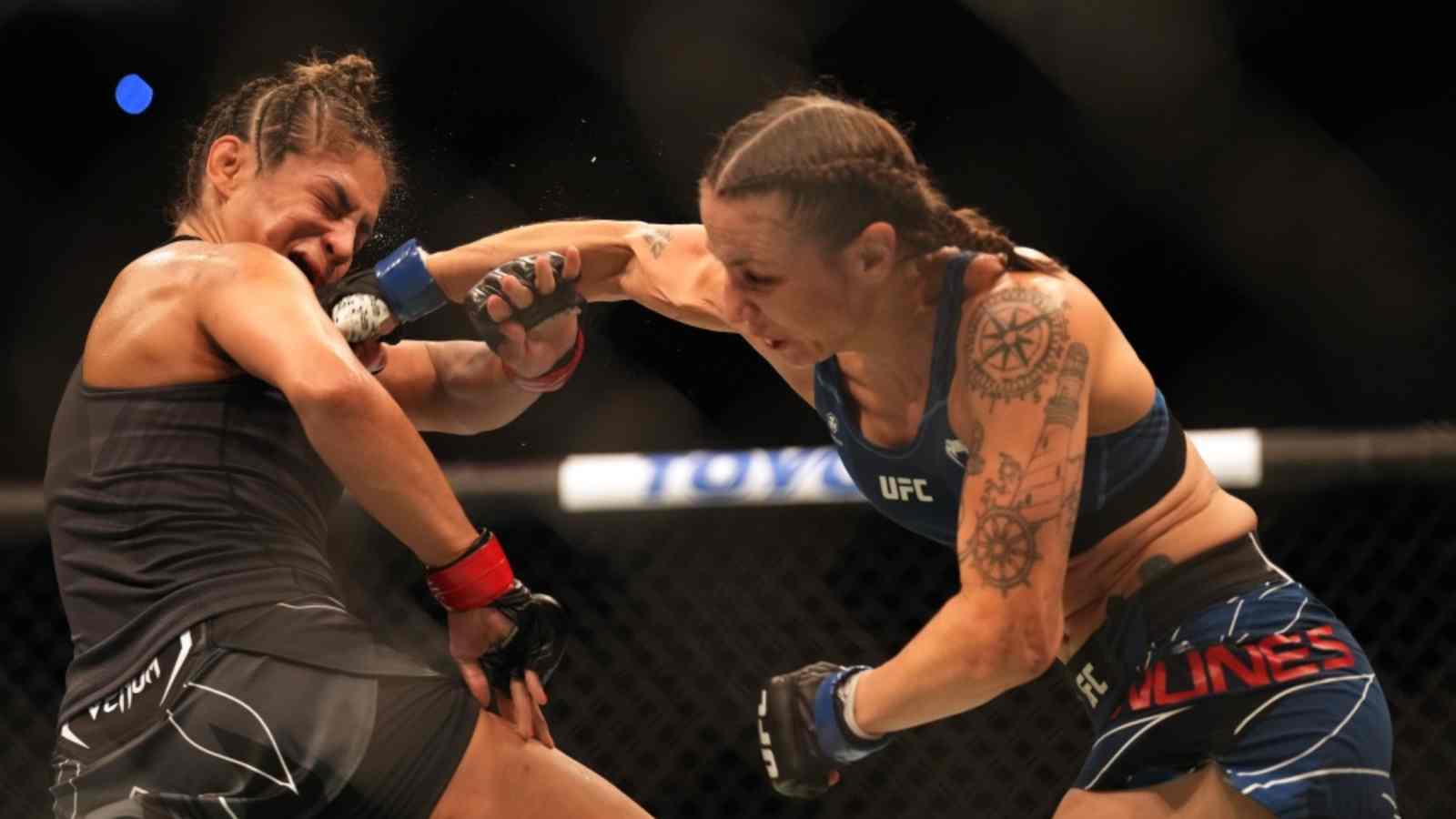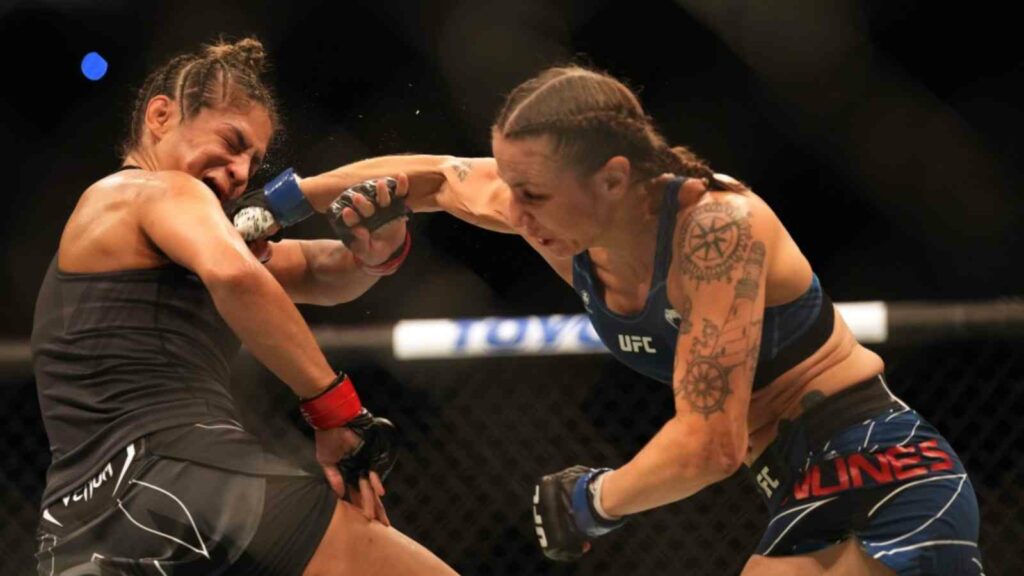 At the UFC San Diego Post Fight Conference, Nunes elaborated further on her decision to retire with her making it absolutely certain that the reason for this decision was so that she could focus more on her family.
Accompanied by her daughter for one last time as a fighter, Nina said, "I always wanted to have more kids, I wanted to have them close together. I'm not doing that comeback again (after having a child), because that was horrible. So, I'm just going to stop and make a couple in a row." Nina also mentioned how she had no choice but to be in camp after Nunes lost her title to Julianna Pena.
When asked if she was absolutely sure of the choice coming out to a win she said, "Absolutely not (going to come back). I am done. Completely done. I told myself when I really retired, I would really retire and focus all my energy on whoever is next."
The whole time, young Raegan is constantly interrupting her mother, calling out to her on the mic. She then recalled all the difficulties that stood in the way of her having the last fight she wanted in the form of surgeries and fight day cancellations against Calvillo.
When asked if she had told her daughter about her choice and if the young one even understands it, she said, "I told her back in the Hotel room, she knows. " Nina has said she and Amanda plan to have a daughter next, followed by a son next.
Also Read: Amanda Nunes wife: Who is the "The Lioness" hitched in love with?

Also Read: "It was a practically perfect fight," says Mackenzie Dern on her win against Nina Nunes