Conor McGregor has fought a diverse style of fighters in his decorated career. From elite grapplers like Khabib Nurmagomedov to one of the greatest strikers of all time in Floyd Mayweather. However, neither of the two greats were The Notorious One's toughest challenges in the octagon.
The Notorious One was open to all kinds of questions from the fans earlier today on Twitter. The superstar hosted a Q&A session with the fans and gave honest answers to the questions. Conor McGregor was asked which fighter was the toughest he's faced inside the octagon and turns out it is one of his biggest rivals, Nate Diaz.
Who would've thought? From the list of Khabib Nurmagomedov, Jose Aldo, Floyd Mayweather, Dustin Poirier, and many others, the Stockton Superstar has given the Irishman his toughest challenge as revealed by McGregor himself in the below tweet:
Nate. https://t.co/UY4lX5CdII

— Conor McGregor (@TheNotoriousMMA) October 4, 2022
The Stockton Slugger recently parted ways with the UFC and has decided to try his hand in other ventures. Even at the end of his UFC career, Diaz is famously known for almost finishing Leon Edwards in the final round, who eventually became champion in his following fight.
Read more: "He was lucky" – Jose Aldo once attributed luck as a factor in Conor McGregor defeating him
Will Conor McGregor be down to fight his "toughest opponent" again?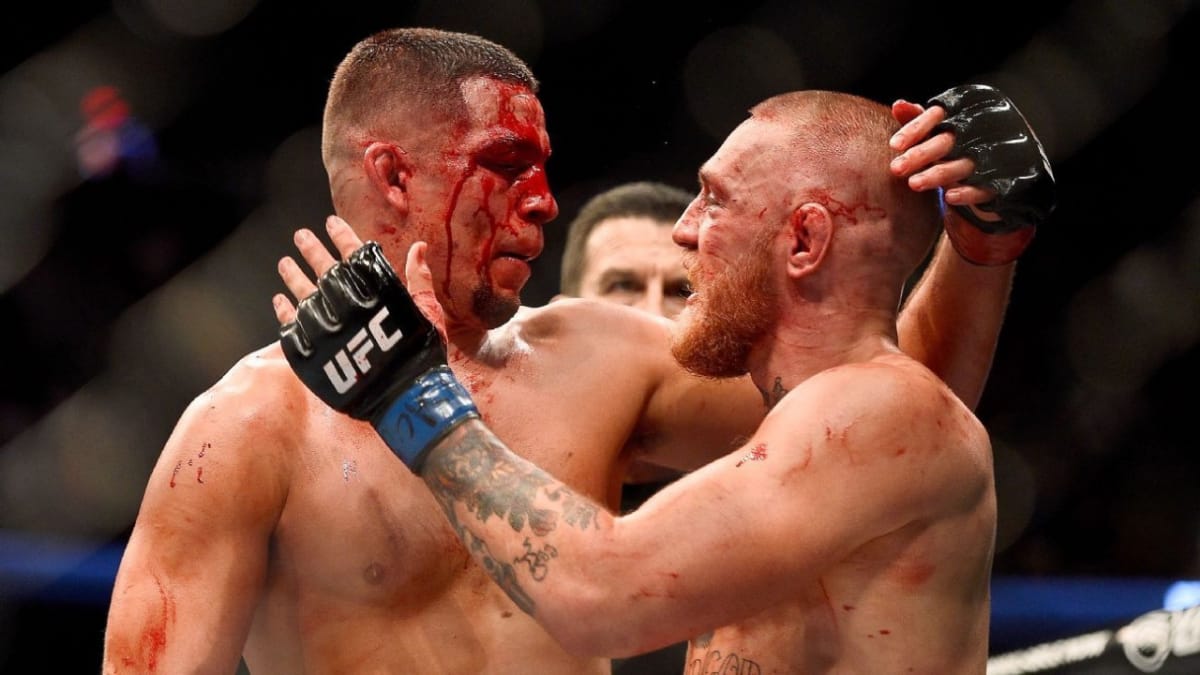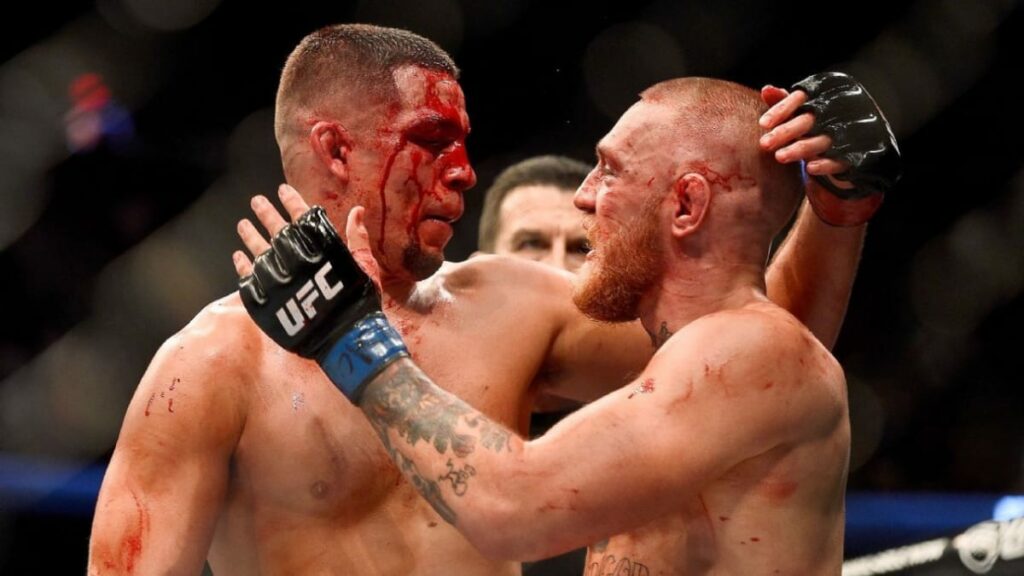 Nate Diaz and Conor McGregor have fought each other twice in the past. To date, this is one of the biggest rivalries in the history of the promotion. Both Diaz and McGregor are tied 1-1 in their rivalry. The two fought each other in the year 2016, twice, and stunned the entire world.
Diaz defeated the Notorious One in their first meeting and handed the Irishman his first loss inside the UFC octagon. McGregor, however, avenged his loss at UFC 202 after a brutal war between the two. Fans have been wanting to see the two fight each other for the third time to settle their rivalry once and for all.
Also read: Nate Diaz responds to Conor McGregor with a brutal put-down of his fighting abilities "Acting like you can still fight"
With Diaz not signing a new contract with the UFC, it really puts the much-anticipated rivalry in doubt. However, both the fighters are down to fight each other in a third fight. The two still exchange insults on social media and are keeping their feud alive.
Also read: "We ain't going nowhere" Nate Diaz promises his highly anticipated trilogy fight with Conor McGregor will happen