World Boxing Champion Tyson Fury isn't happy with UFC commentator Joe Rogan. Rogan's comments have sparked disagreement between Fury and Jon Jones. Sean Strickland slipped into the scene with an obscenely hilarious comment.
Joe Rogan had once previously stated that Tyson Fury and Jon Jones, although masters of their own craft, wouldn't last against each other in their respective fields. "You want to talk about who's the baddest man on the planet? If Jon Jones and Tyson Fury are locked into a room, I'm pushing all of my chips on black," Rogan said. "Tyson Fury is an amazing boxer — he doesn't have a f***ing chance in hell of making it out of that room." Tyson Fury didn't take this too kindly and called out Rogan on social media.
Meanwhile, Jon Jones agreed with Joe Rogan too. He admitted Tyson's superiority when it comes to boxing saying there's "no touching" him in boxing right now. But he confidently stated that he can take on Tyson Fury in a cage and he won't make it past the first round. Strickland joined in on all of this and took the side of his fellow UFC contender. Agreeing with Rogan, Sean added that although Tyson Fury would dismantle Jones in the boxing ring, the same doesn't go for inside the octagon.
"Boxing… Tyson all day without question…. No rules combat…. Jon Jones could put his c**k in your a** if he wanted to lmao sorry man.. boxing isn't fighting…," Strickland said. "In a no rules combat fight Jon Jones could fuck Tyson if he wanted to…" Jon Jones is now a heavyweight himself. He transferred from the light heavyweight division to become the UFC Heavyweight Champion at UFC 285. It will be interesting to see if a crossover between the two ultimate heavyweights ever takes place.
Related: 'Fury needs to avoid MMA fight' – Fans troll Tyson Fury as training footage with Nick Diaz goes VIRAL after angry Jon Jones call out
Tyson Fury's Reaction to Joe Rogan and Jon Jones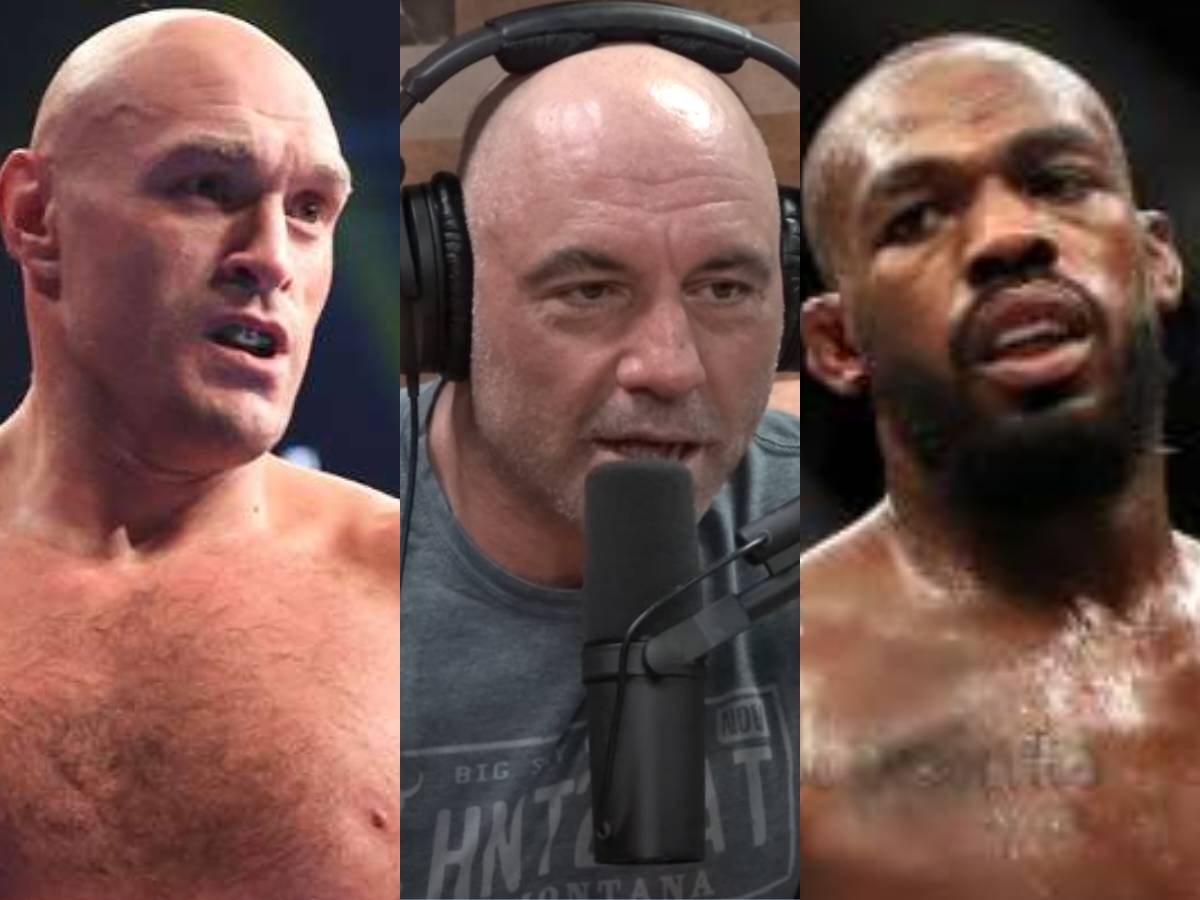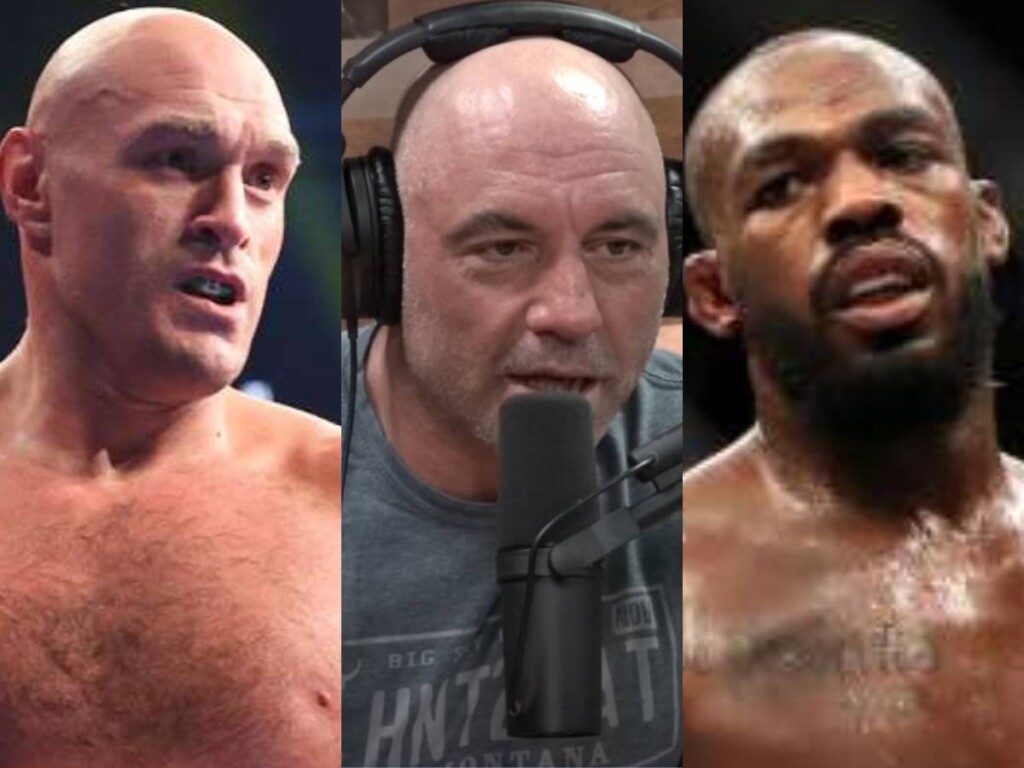 When Tyson heard what Joe Rogan said about him, he got enraged. Fury took to Instagram and dedicated a story calling out Joe Rogan and Jon Jones. Although Jon Jones is considered one of the best UFC fighters, Fury is confident he can take out Jon Jones. In the story, he said, "I'm the baddest man on the planet. I heard Joe Rogan say something about me the other day and I've been off all social media, so I didn't reply to that little…"
"Heard him say that Jon Jones could f**ck me up if we were in a room together. I don't think so," Fury said. The WBC Heavyweight champion said that no man born from his mother can beat him. "Whatever happens in that room, I'd be walking out. Not a f* problem."
Tyson Fury's list of rivalries just keeps getting bigger and each one's more exciting. His trilogy with Deontay Wilder and rivalry with Wladimir Klitschko is well etched in history. Jon Jones is yet another interesting character in the mix. It will be interesting to see how this beef evolves and whether the two actually end up inside a ring or a cage.
In case you missed it!