Max Holloway is considered one of the best UFC fighters of all time. At the age of 31, Holloway has already made himself one of the greatest UFC featherweights of all time. Holloway stopped legendary Jose Aldo on his tracks at UFC 218 and won the UFC featherweight championship. After that, he defended it thrice until he met his Kryptonite, Alexander Volkanovski. The Aussie shocked the world by defeating Holloway in 2019 via unanimous decision.
Holloway immediately got the rematch and the pair fought for the second time at UFC 251 a year later. In this fight, Holloway was looking way better and both managed to put forward amazing performances. In the end, Volkanovski was declared the winner but the results were extremely controversial. 18 out of 27 media outlets scored the fight for Holloway.
A video of UFC legends Matt Serra and Dana also got circulated where the president of UFC, agreed that Holloway won the fight. In the video, it can clearly be heard. "Maybe 1 round for Volkanovski. I feel bad for f***g Max man," Matt Serra said while announcing the fight 4-1 against Holloway. After that, White also said, "yeah it was sad."
In most controversial situations White likes to speak his heart out and that was one such occasion. However, Max Holloway had a very professional response to the loss.
Read More: "He couldn't do it"- Alexander Volkanovski claims Max Holloway failed to beat him on his worst day
Max Holloway comments on the judges involvement in his controversial fight against Alexander Volkanovski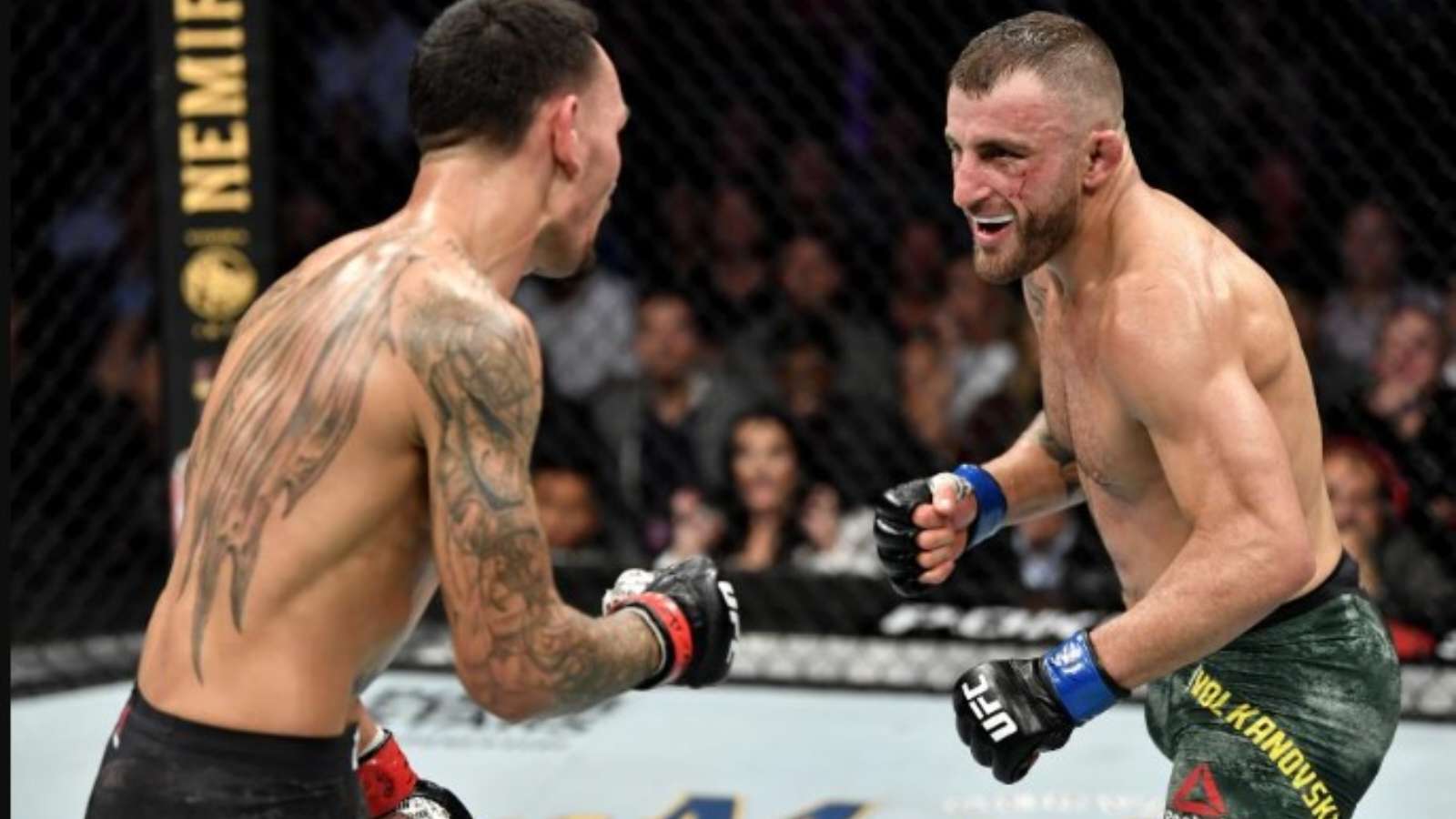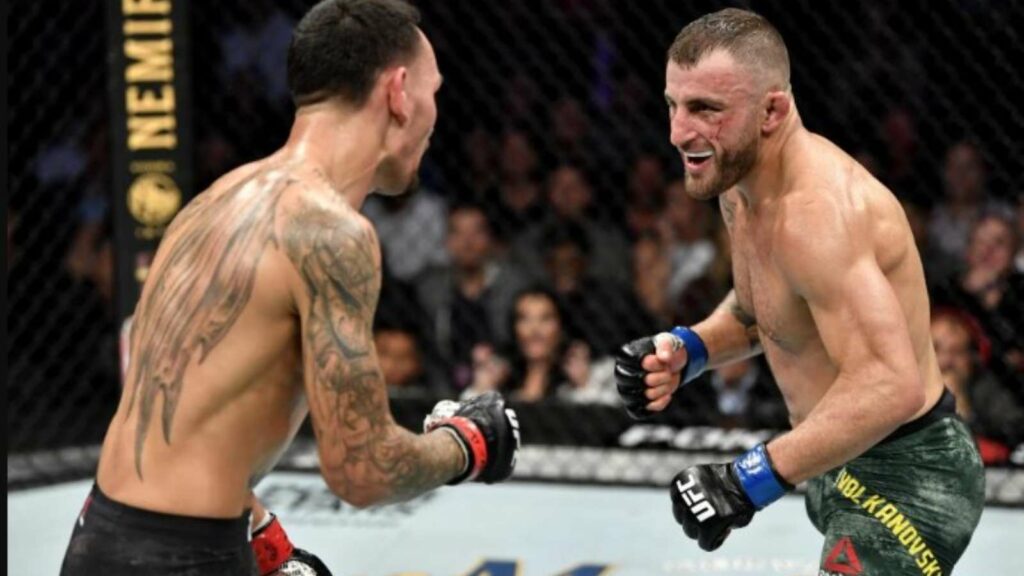 After the unfortunate loss, Max Holloway as expected gave a very classy response to the whole situation. While talking to Bret Okamoto of ESPN MMA, the 'Blessed' revealed that it is wise to finish the fight rather than keeping it to the judges.
The fighter made a wonderful point about fights in general and said: "A great man once said, don't leave that s*** to judges they only make you cry and that's the best information I could tell anyone….The fight is a fight until there is no finish then it's about the perception of the fight that's tough to get right."
Also Read: "Chin in a league of its own" – Max Holloway STUNNED by brutal street fight between two women
That loss didn't stop Holloway from getting back to a dominating winning streak and ultimately challenging Volkanovski for the title again in 2022. This time the pair fought at UFC 276 in Las Vegas and the fight fans were absolutely hyped for the fight. However, this time, Volkanovski outclassed the former champion. Volkanovski dominated the fight on the feet and didn't give Holloway any openings to attack. Holloway ultimately lost the fight via unanimous decision but it's safe to say that he will definitely come back for his belt in the future.
Also Read: "UTTER DOMINANCE" – Alexander Volkanovski destroys Max Holloway in trilogy fight at UFC 276