Henry Cejudo and Jon Jones have their own way of greeting each other. Both of them are considered the GOAT of MMA, it seems like their way of greeting each other is just bleating at each other.
Jones is returning to the octagon after a long time against Ciryl Gane for the UFC Heavyweight belt. Fans have been looking forward to his return to the octagon for a while now, and his finally making a return, that too for a title fight, makes the fans excited.
Jon Jones has been training with Cejudo since Jones considers Cejudo to have a vast knowledge of the sport. He has been training with Henry every chance he gets. And with the two of them considered the GOATs of the sport by the MMA community, making goat sounds is their way of saying Hi to each other.
UFC 285 main event decides the winner of the vacant UFC heavyweight belt after Francis Ngannou was stripped of it. Jones even hopes that their schedules line up so that Cejudo can corner him during the fight. Only time will tell if the training with Cejudo has paid off for Jones or not.
Related: "Interviewed by an Izzy fan" – P4P best Alexander Volkanovski asked to hold hands by painted-nails reporter
Jone Jones training with Henry Cejudo for the Ciryl Gane fight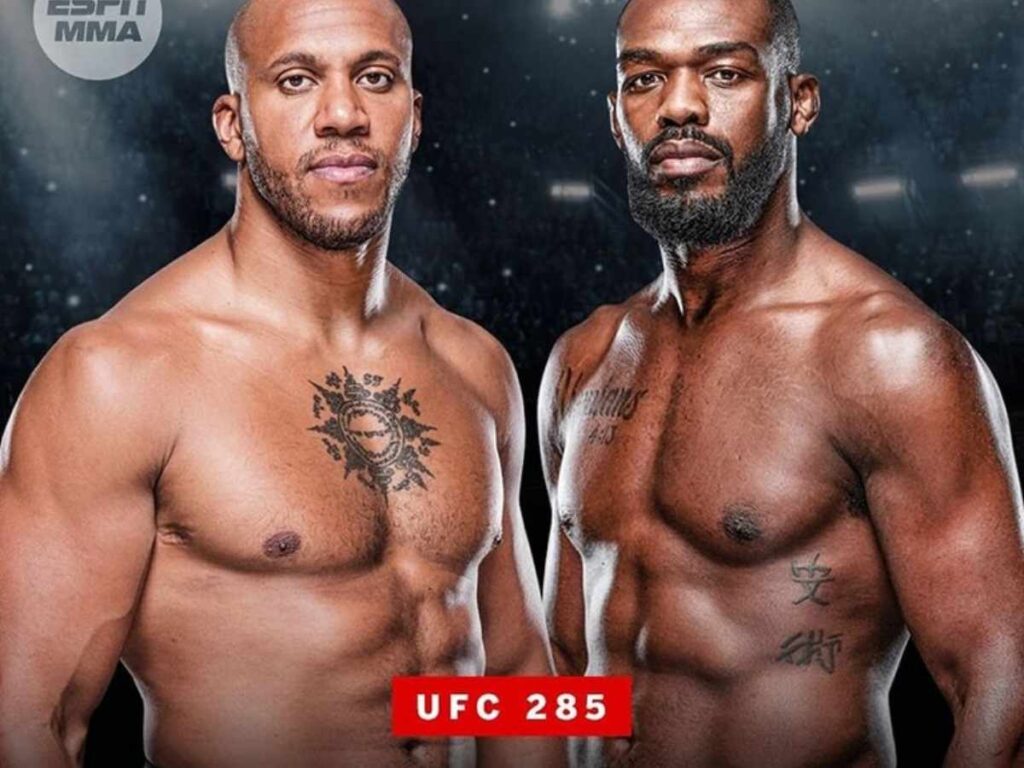 Jon Jones has been training with Henry Cejudo even before the title fight against Ciryl Gane was announced. Jones, who comes to the area for his daughter's volleyball match, trains with Cejudo while he has the chance.
With the contract negotiations with Ngannou falling off, Ngannou was stripped of the title and released from the contract. With the UFC heavyweight title vacant and Jon Jones' return apparent, the contest between Jones and Gane was announced for UFC 285 with the belt on the line.
The excitement among the fans has increased since they get to see Jon Jones fight again and also see the crowning of a new champion. But can Jones win the belt? That is something the fans will get to know only after UFC 285 ends.
In case you missed it: