Jan Blachowicz teams up with former NBA player Marcin Gortat for a celebrity charity game back in Poland. The UFC light heavyweight shows off his skills on the ball and puts on a commendable performance.
In the recent episode of UFC Connected the promotion scouted the "Polish Power" from the light heavyweight division showing off his skills on the basketball floor with former NBA player Marcin Gortat. Gortat is a polish basketball player who has played for NBA teams, Orlando Magic, Phoenix Suns, Washington Wizards, and the Los Angeles Clippers.
The NBA player hosted a charity event where celebrities in Poland wore their basketball shoes and rocked the court. Jan Blachowicz, the former light heavyweight champion who has made his entire nation of Poland proud with his success in the UFC also took part in the game and was surprisingly good. The NBA player hosted this event to raise money for children's scholarships and youth players in Poland.
Marcin and his team consisted of celebrities from Poland while they played against a team from the Polish army. The Polish army team took the win against Blachowicz and Gortat but the fans were thoroughly entertained. Blachowicz's introduction to the court was done in proper NBA style and the fighter sure did have the time of his life on the court.
Marcin Gortat has been a massive supporter of Blachowicz for a long time and was one of the very first celebrities to congratulate the Polish fighter on becoming the UFC light heavyweight champion in the year 2020. Check out the tweet from the NBA player reacting to Blachowicz's title win.
Unbelievable!!!! Mannnnnnn @JanBlachowicz heavyweight Polish champion of @ufc !!!!!!

— Marcin Gortat🇵🇱 (@MGortat) September 27, 2020
Read more: "Mans stiff af" – Fans react to former light heavyweight champion Jan Blachowicz's awkward moves while out partying
When is Jan Blachowicz returning to the UFC octagon?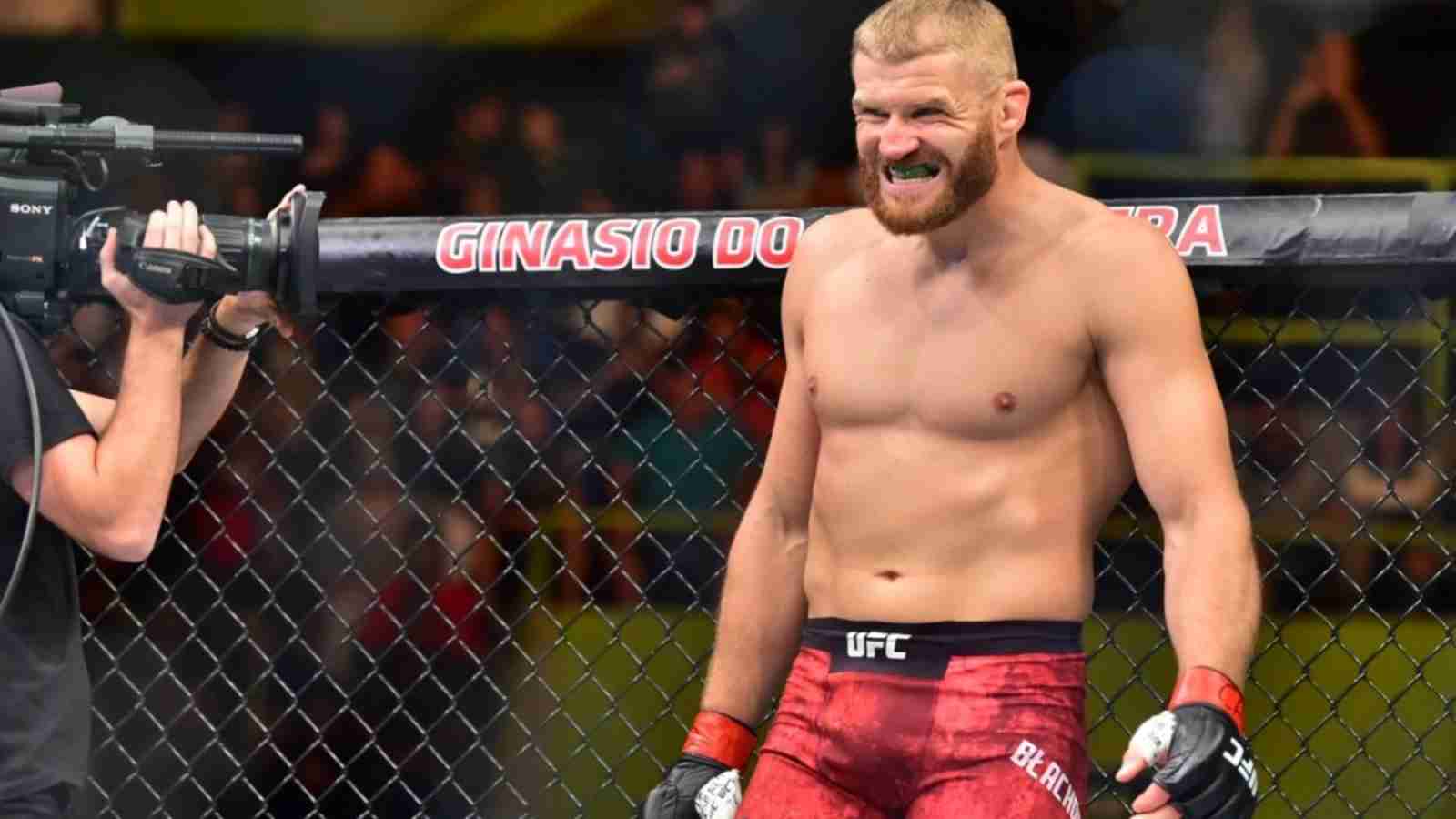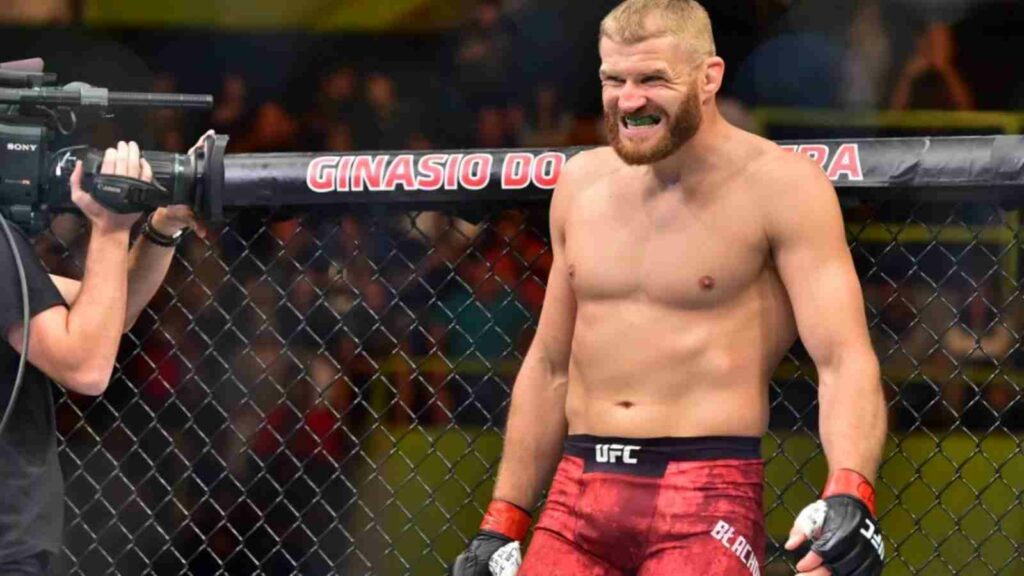 Jan Blachowicz's UFC career has been nothing short of magnificent. The fighter made his entire country of Poland proud by becoming the light heavyweight champion in 2020 by defeating Dominick Reyes for the vacant title. Blachowicz has some of the best knockouts in the division and is always an exciting fighter to watch.
Also read: WATCH! Jan Blachowicz gives Glover Teixeira a birthday gift
In his second title defense, he lost the belt to Glover Teixeira in 2021 and is now looking to get back his belt. Since his loss to the Brazilian, Blachowicz has bounced back with a win against top contender Aleksandar Rakic in 2022 and will now face another dangerous opponent, Magomed Ankalaev in the co-main event of UFC 282 which will take place on December 11th.
A win over Ankalaev at UFC 282 will secure a title shot spot for the Polish light heavyweight and give him a chance to reclaim the throne as the champion. Blachowicz is now 29-9 in his professional mixed martial arts career. His fight against Ankalaev will surely be exciting.
Also read: Conor McGregor's former teammate Artem Lobov legally sues $200 million-worth superstar in dispute over Proper 12 whiskey