Kamaru Usman vs Leon Edwards 3 has been scheduled to headline UFC 286. Former Welterweight Champion, Kamaru Usman (20-2-0) is coming off a loss via K.O. against Leon Edwards (20-3-1) at UFC 278.
A video clip from Kamaru Usman vs Demian Maia recently went viral wherein the former Champion is seen punching Demian Maia's foot. The particular clip was taken when Kamaru Usman dropped Demian Maia. In order to get Usman to grapple with him on the ground, Maia refused to get up.
After allowing multiple chances to get back up, Usman hilariously grabbed hold of one of Maia's legs and started punching to increase fight statistics. Demian Maia is a welterweight legend in the UFC and is a specialist in Jiu-Jitsu grappling.
Demian Maia's reluctance to participate in a stand-up brawl irritated Usman. The Nigerian Nightmare's creative point-scoring attempts have often been called out by some fighters and MMA fans as "petty".
Related: Dana White's Power Slap fighter pay exposed; UFC veteran shocks fans by revealing pitiful pay
UFC announces Kamaru Usman vs Leon Edwards trilogy fight as UFC 286 headliner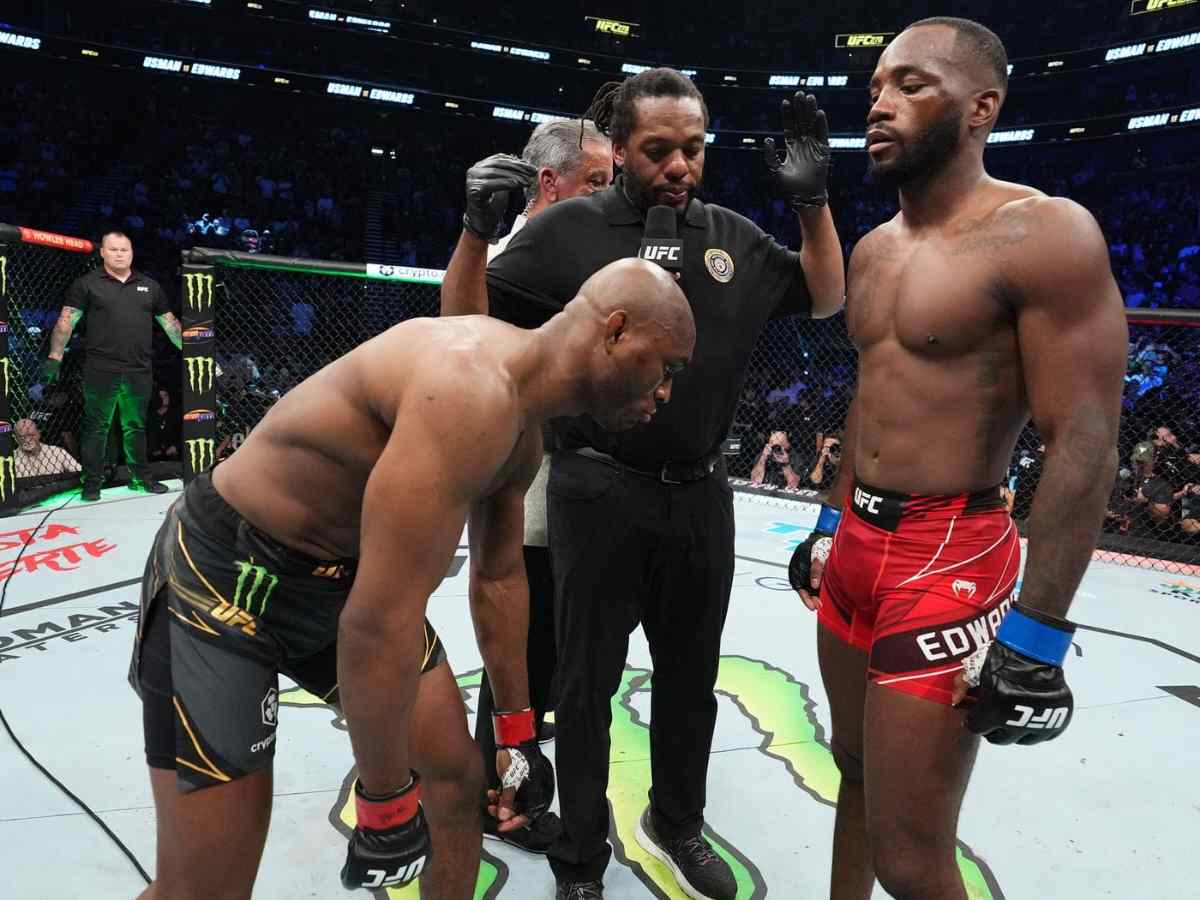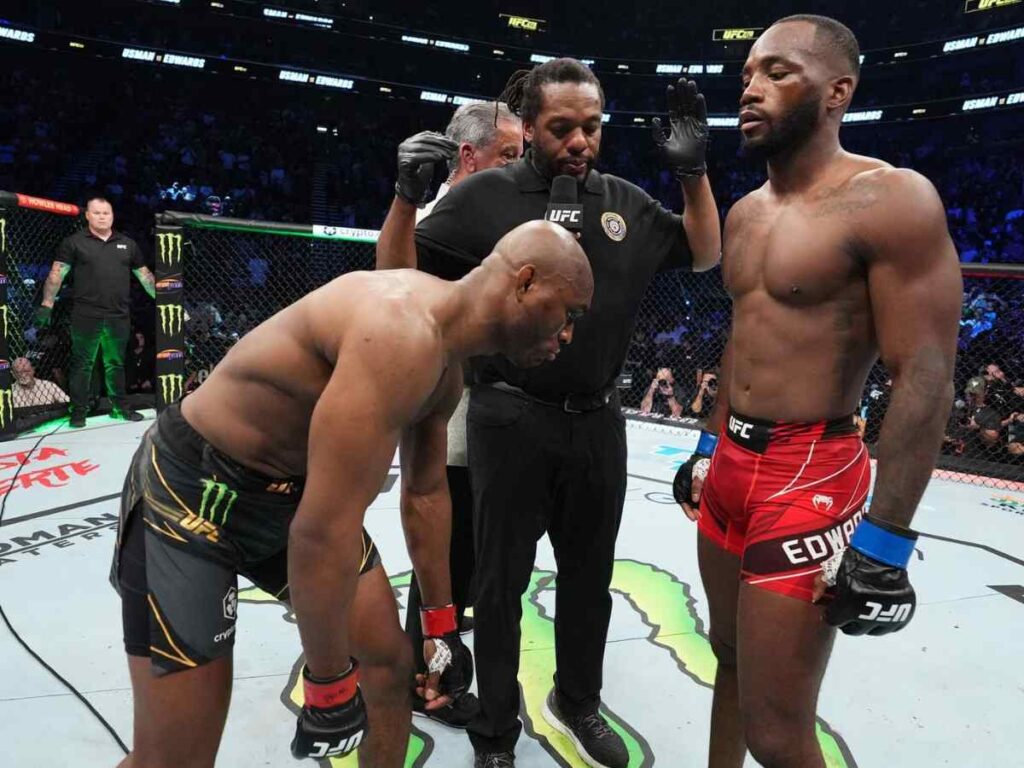 On Monday, the UFC announced Kamaru Usman vs Leon Edwards 3 to main-event UFC 286 in March. The trilogy fight is set to take place in London. Former Champion Kamaru Usman will be avenging his first loss at UFC 278 after an incredible 15-fight win streak in the UFC. The two fighters have squared off twice inside the octagon and will be going back into the cage once again to settle the dispute on the championship claim.
Leon Edwards is the only fighter who has scored a takedown as well as a knockout victory over Kamaru Usman. After an incredible run in the UFC and a long time spent on #1 pound for pound in the UFC, the Nigerian fighter finally faced defeat at UFC 278 via KO.
After his successful first round at UFC 278, Leon Edwards got dominated by Usman on the ground and even in terms of strikes. However, in the final moments of the fifth round, the MMA world was left awestruck when a grotesquely timed high kick by Edwards sent Usman into the doom.
The UFC 278 title fight was Usman's 6th title defense, having previously defeated Colby Covington, Jorge Masvidal, Tyron Woodley, and Gilbert Burns. Since his loss, Usman has now been replaced by Featherweight Champion, Alexander Volkanovski as UFC P4P #1.
In case you missed it:
Brandon Moreno breaks silence over Brazillian fans insulting him post his win against Deiveson Figueiredo
Joe Rogan bashes Kardashians for promoting injections and drugs to kill their appetite