Ronda Rousey is a big name, despite not having participated in the UFC for around six years. Her last defeat came at the hands of the woman considered to be the GOAT of female fighting – Amanda Nunes.
Ronda Rousey is an extremely important figure in the realm of women's MMA. Although there existed promotions that housed women's fights, Rousey was a key factor in the introduction of women's divisions in the UFC, the biggest promotion of MMA in the world. She was the first woman to be given a UFC contract (in 2012), and also was the first UFC women's bantamweight champion, from 2013-15.
Her time in the UFC was quite memorable – after being introduced to the mainstream MMA world in 2013, she finished off her opponent Liz Carmouche in the first round, and went on somewhat of a legendary run, winning six fights on the trot. However, that streak was broken by Holly Holm and continued by Amanda Nunes.
After her consecutive losses, it was uncertain if Rousey would return to fighting – it seemed as if the ex-champion had taken defeat badly. About this, ex-flyweight champion Demetrious Johnson had choice words, saying in 2017, "You look at Ronda Rousey. You got your ass beat, grow the f— up. It happens. It's mixed martial arts. I don't want to be like that. If I lose, I'll be like, I lost." [H/T Sports Illustrated]
He continued, "Yeah, everybody has. Everybody f—ing loses. It's part of the sport. Grow up. Look, Ronda, you lost two f—ing fights in a row, and you made more f—ing money than the women's roster. You'll be fine, don't worry about it."
Related- "I would say that the WWE" Ronda Rousey talks about how WWE is better than UFC
Ronda Rousey left MMA after two consecutive losses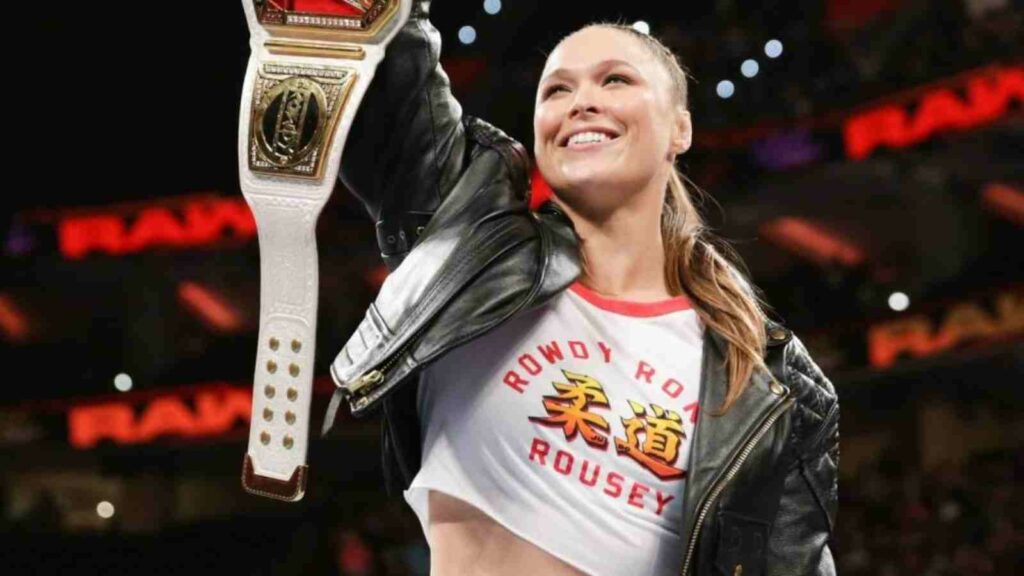 It seems as if "Mighty Mouse" had foreshadowed what "Rowdy" was going to do after her two losses, within the sentiment he expressed in his comments. After her loss to Amanda Nunes, it looked as if Ronda Rousey was done with the UFC and the MMA – and, that has boded true. After nearly six years, Rousey has not looked back at the sport that made her a star.
The thing with the UFC is that, unlike boxing, fighters rarely come with padded resumes. While this might be a shot in the dark at boxing, it certainly is true to say that many champions in boxing are undefeated. In UFC, that feat is extremely rare – Khabib Nurmagomedov is a one-in-a-million outlier, being undefeated throughout the breadth of his career.
Also Read- "Fire DC"- Fans ridicule Daniel Cormier after an AWKWARD moment at the UFC Vegas 64 post-fight interview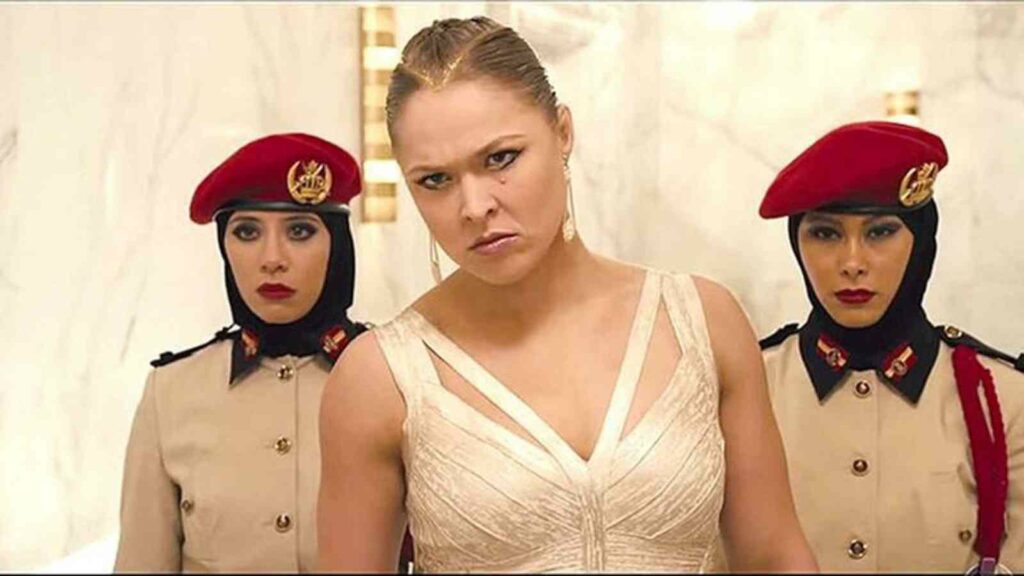 Hence, Ronda Rousey leaving the sport wasn't a question of a tainted legacy. Two losses do not define any fighter's career – instead, the ability to bounce back from the pits is what has always been credited as a champion's greatest asset. One need only look to Georges. St-Pierre for that.
However, the truth is that putting speculation aside, and concentrating on reality paints a picture of a megastar having gone adrift with her success. Since 2016, Rousey has partaken in various ventures – from acting in the Fast and the Furious franchise to be a part of the WWE Universe right now, she has found different outlets to channel her talents.
Also Read- Climate change activists incur Joe Rogan's wrath once again as he blasts them for a peculiar trend