In an appearance at the Joe Rogan Experience, the former UFC middleweight champion turned commentator, Michael Bisping revealed what he said to Vitor Belfort during the build-up to a fight with him in 2013. "There is no Jesus," Bisping revealed the exact words he told Belfort.
Vitor Belfort, once famously called otherwise as TRT Belfort is a former UFC heavyweight, light heavyweight, and middleweight contender who was known for some of the most vicious knockouts in the UFC. However, he is popularly known as the fighter who left former UFC middleweight champion, Michael Bisping half-blind.
At UFC FX- 7, Michael Bisping and Vitor Belfort were scheduled to fight in the main event. In the build-up to their fight, a lot of verbal altercations took place between the two fighters. Being a gifted trash talker, Bisping said a lot of things to Belfort. But what triggered Vitor the most was when Bisping said, "Vitor, there is no Jesus." Joe Rogan let out a hilarious laugh understanding how ironic that statement turned out for Bisping.
Knowing very well that the Brazilian fighter was a religious person, Bisping tried to break Belfort. The fight, however, turned out to be Bisping's worst nightmare after a vicious left high kick not only left Bisping unconscious but also damaged his right eye beyond repair. A detached retina from the high kick left Bisping half blinded.
Related: The King is Back! Twitter explodes as Conor McGregor returns as TUF coach against Michael Chandler
Michael Bisping's one-eyed championship run and road to the UFC middleweight championship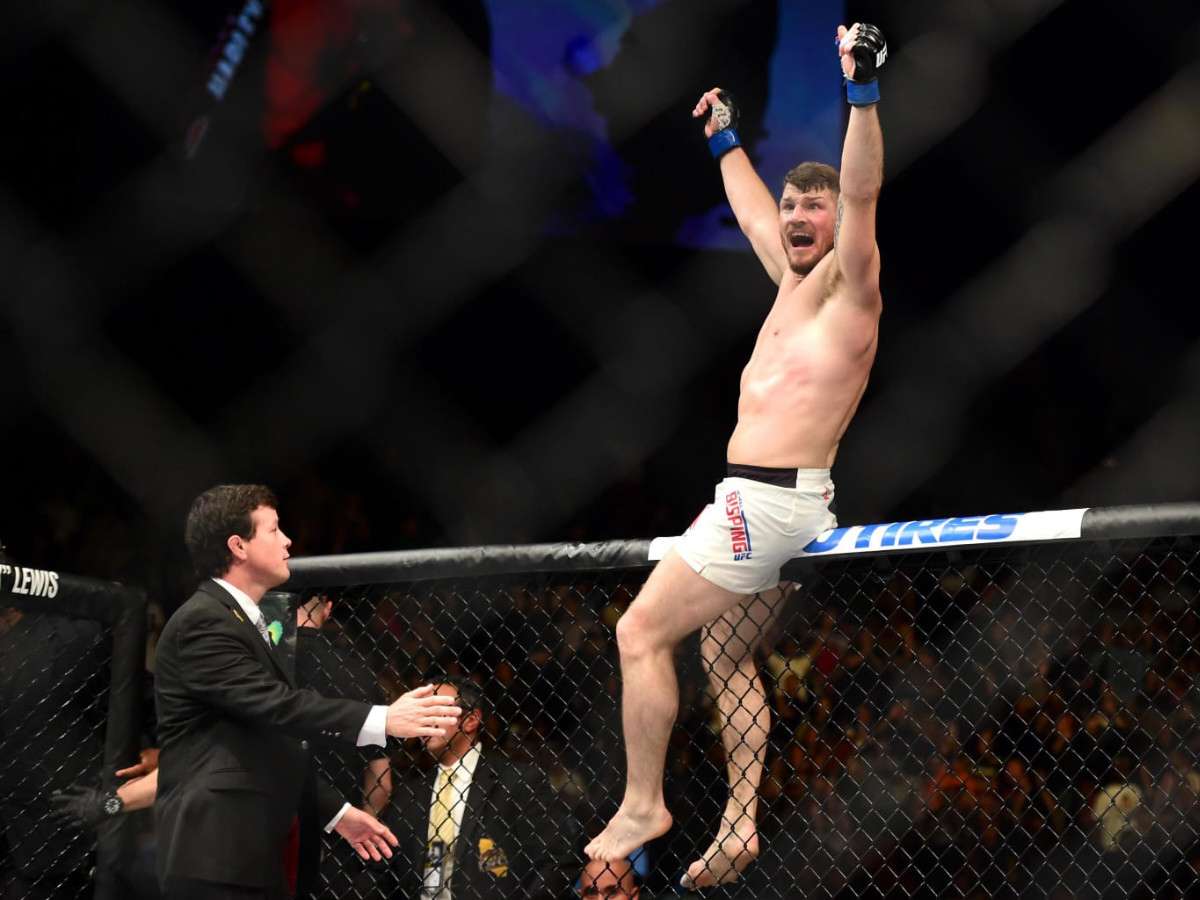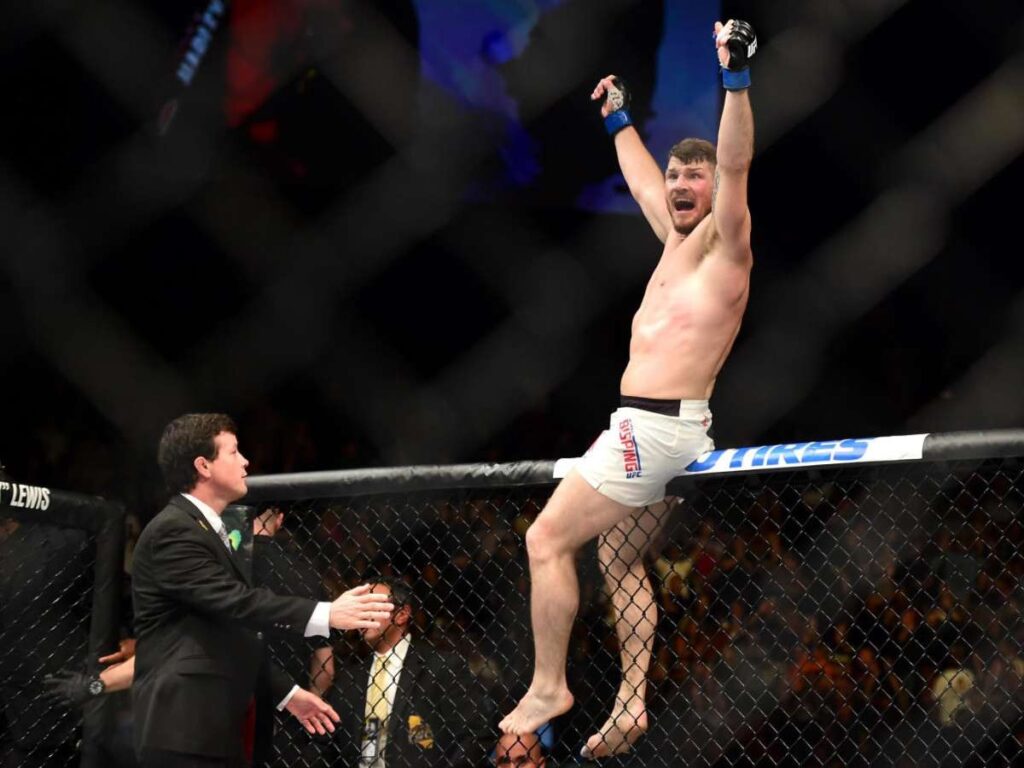 Michael Bisping made his debut as a light heavyweight contender in the UFC in 2006 back when MMA was not even a popular sport. After a series of wins in the division, Bisping competed against Rashad Evans. Bisping lost the fight with Evans but found the motivation to go down in weight class and find his comfort zone in the middleweight division.
After multiple win streaks and notable wins over fighters like Dennis Kang, Dan Miller, Jorge Rivera, Brian Stann, Alan Belcher, Tim Kennedy, and Anderson Silva, Michael Bisping finally made his way up to UFC middleweight championship contention against Luke Rockhold in 2016. A hard-fought road to the title over a period spanning 10 years finally led the British-born fighter to the UFC Gold.
After losing sight in his right eye, former middleweight champion, Michael Bisping still went on to not only contend for the title but also ended up becoming the champion in 2016. A series of painful surgeries and lay-offs paid off when Michael Bisping was finally scheduled to fight Luke Rockhold in 2016.
Rockhold was the UFC middleweight champion then and was already in talks of becoming a movie star and model. The Strike Force champion, however, had no idea what would hit him at UFC 199. Bisping won the fight via KO/TKO in the first round securing the middleweight championship. Later, Bisping defended his title against Dan Henderson and also challenged welterweight legend and former two-division champion, George St. Pierre in 2017.
In case you missed it:
"I find Izzy lame," Indian fighter Anshul Jubli gives his honest thoughts on UFC stars ahead of his much-anticipated debut
Hollywood legend Liam Neeson slams 'little leprechaun' Conor McGregor for giving Ireland a bad name