Anshul Jubli will be looking to get hold of the UFC contract going against Jeka Saragih in the Preliminary rounds of UFC Vegas 68. As Jubli is on his path to becoming the second-ever Indian to compete in UFC let's look at what he thinks of some of the renowned UFC fighters.
Anshul Jubli appeared in an interview conducted by FirstSportz in 2021 and touched on many topics during the session. Firstly he was asked about his favorite UFC fighter. Jubli responded that he doesn't have a specific favorite fighter but does follow some fighters every now and then like Max Holloway, Justin Gaethje, Conor McGregor, and Khabib. He then discussed the Middleweight division and admired Robert Whittaker before criticizing one of Robert's rivals, Israel Adesanya. He said, "I find Adesanya a little bit lame …I love Whittaker more "  and further added, "Jon Jones is a legend he is an all-time favorite."
He even shared his views on Petr Yan's controversial match with Aljamain sterling. Jubli believed Petr Yan was dominating the fight and would have won the contest if not for the bizarre ending.  Further, he was asked about his thoughts on Conor McGregor and Dustin Poirier's match. Jubli Said, "I was confident that McGregor would win this fight …but now I think McGregor would never again win against Poirier…Dustin Poirier has evolved a lot whereas McGregor has not evolved ."
Anshul Jubli even explained that tactics inside the Octagon have evolved with time. Earlier a combination of 2-3 moves used to work but these days fighters either need a  combination with more moves or more powerful strikes. Jubli even revealed in the interview that he had already made a road map to reach the UFC in a few years, which seems to be coming true.
Related: Watch: India's Road to UFC finalist, Anshul Jubli gets SLAPPED by his coach mid-fight
Anshul Julbi hopes he will be a ranked fighter within 5 years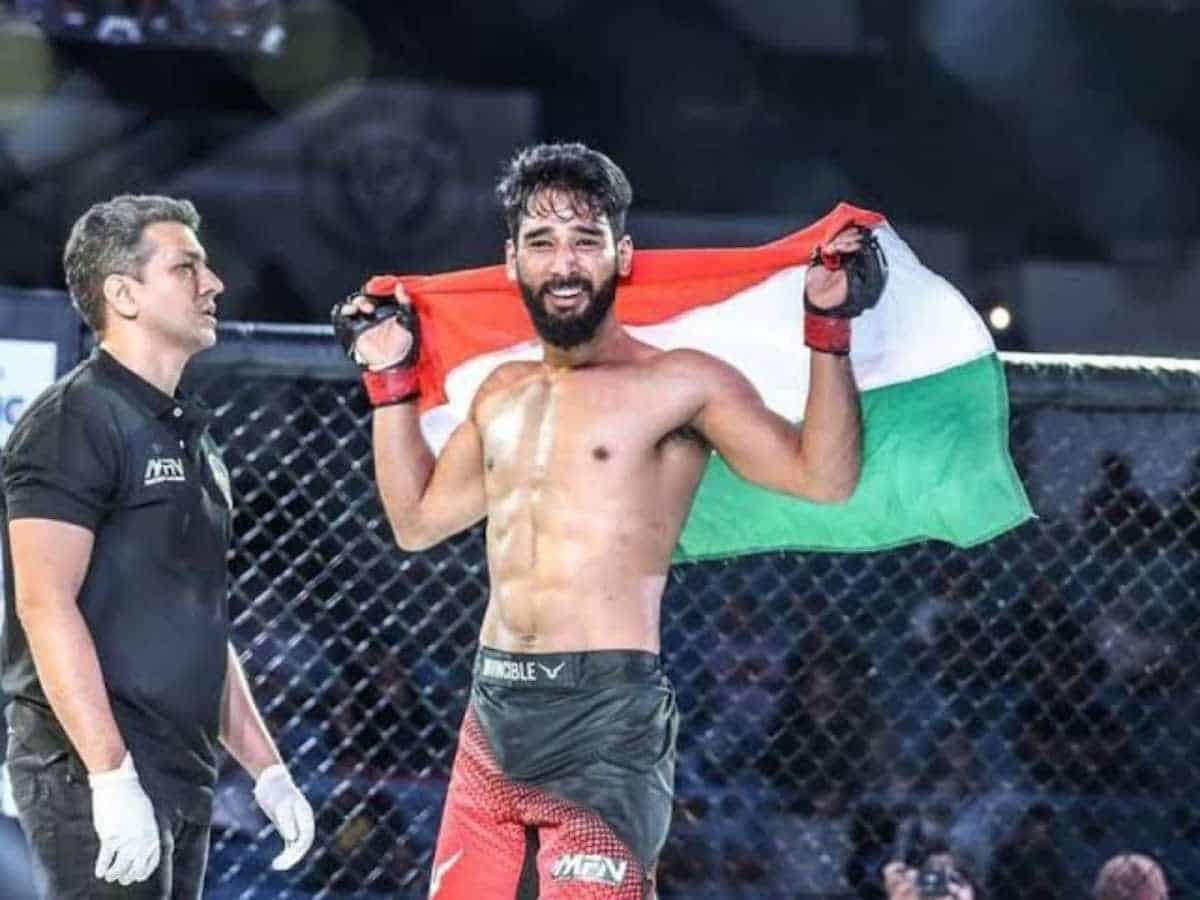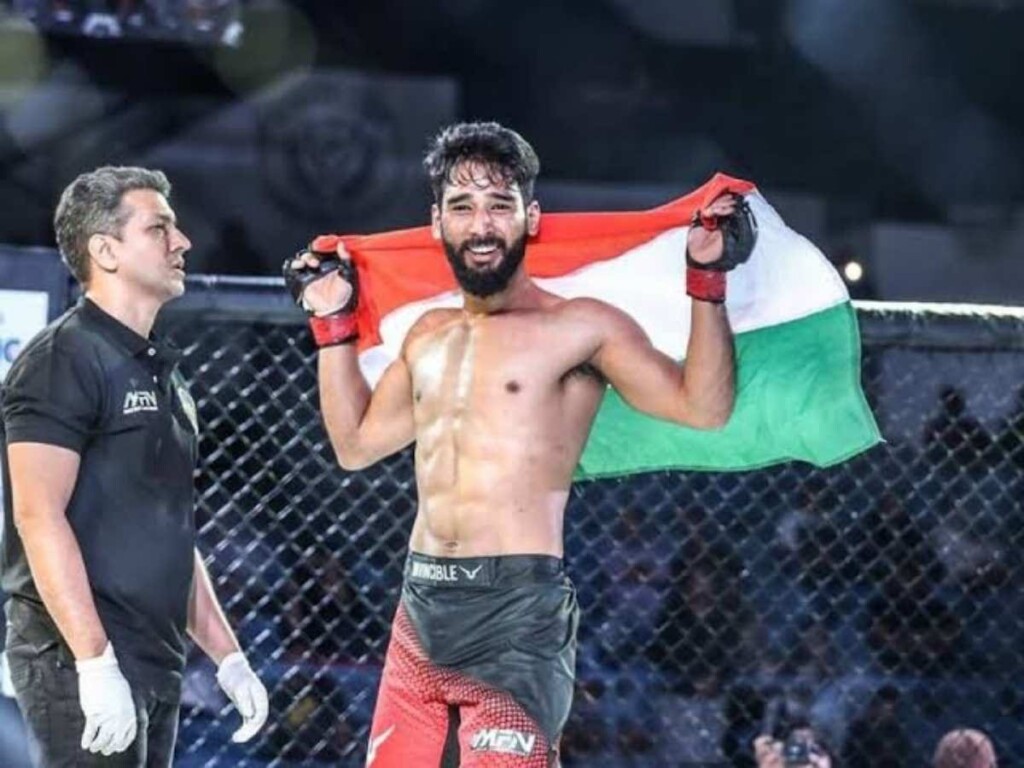 He was further asked about his future plans as a budding fighter. Jubli seems very confident about his future plans and made some bold claims about his future. 
Anshul said, "My ultimate goal is to compete in UFC, I have made plans about what I have to achieve within six years …Hopefully in five years I will be within top 10 of UFC."
Anshul Jubli has already shown promising signs as a professional MMA fighter. He has won 6 professional fights till now with zero losses. The Indian fighter will be hoping that his dreams will come true at UFC Vegas 68 and finally represent his nation on the top level.
Continue Reading:
Pride of India: Unbeaten Indian fighter Anshul Jubli faces Kyung Pyo Kim in the Road to UFC Semifinal
"History favors the bold" – Israel Adesanya backs Francis Ngannou's decision to leave UFC