At UFC 281, Alex Pereira realized his MMA dream when he beat Israel Adesanya to become the new UFC middleweight champion. Having defeated the Nigerian-born Kiwi twice in kickboxing, many expected Pereira to have an easy outing against Adesanya. However, that wasn't the case. At the end of the fourth round, Adesanya was leading 3-1 on most scorecards. But, a change in tide during the fifth round ended the middleweight reign of 'The Last Stylebender.' 
Halfway into round five, Pereira landed a flurry of punches on the champion. For a moment, it seemed as if Adesanya would fall to the canvas. With the Brazilian determined to continue his onslaught, referee Marc Goddard felt the then-champion wasn't defending himself intelligently. As a result, Goddard stepped in and stopped the bout. This victory resulted in Pereira becoming the new undisputed UFC middleweight king. 
While a rematch with Adesanya might be on the cards, one does not know how much interest it will generate. Hence, if Adesanya was to be ignored, who in the division stands a chance against the power of Pereira? Well, it might not be a popular choice, but one name that comes to mind is Marvin Vettori. Since his promotional debut at UFC 202, Vettori did not receive the respect he deserves. Hailing from Trento, Italy, Vettori beat the odds to book a place among the elite in MMA. 
Growing up, Vettori practiced kickboxing in Italy until his love and interest switched to MMA. With no proper facilities to train in his country, 'The Italian Dream' moved to London and trained MMA. After two years of rigorous training in the English capital, the 29-year-old found his way to Kings MMA and began training under Rafael Cordeiro.
The purpose of mentioning Vettori's background is simple. Despite not having a school/college wrestling background, Vettori has developed a good wrestling base due to his will to learn. To top that, a brown belt in BJJ further improves his case when fights go down. This advantage is something the fighter could explore in a potential battle against Pereira. If Adesanya took 'Poatan' down and controlled him on the ground, Vettori should be able to do the same. Also, one must not forget that Marvin Vettori has won most of his fights via submission.
When it comes to striking, Pereira might have the advantage. However, Vettori's striking cannot be left unnoticed. 'The Italian Dream' has displayed intelligent striking in some of his victories in the octagon. His high-pressure striking often makes him a difficult opponent to deal with. Despite having just two knockout wins in his career, Vettori has stood toe-to-toe with some of the best in the business. While he has absorbed a few strikes, Vettori is among the few fighters to have never been knocked down. His decent striking, ferocious wrestling, submission skills, and iron chin make Vettori a perfect threat to Pereira. However, one argument made against the Italian is his difference in size compared to 'Poatan.'
Related: "It's my ego, maybe" – Israel Adesanya still believes he's a better fighter than Alex Pereira
Dealing with Alex Pereira's size might not be a problem for Marvin Vettori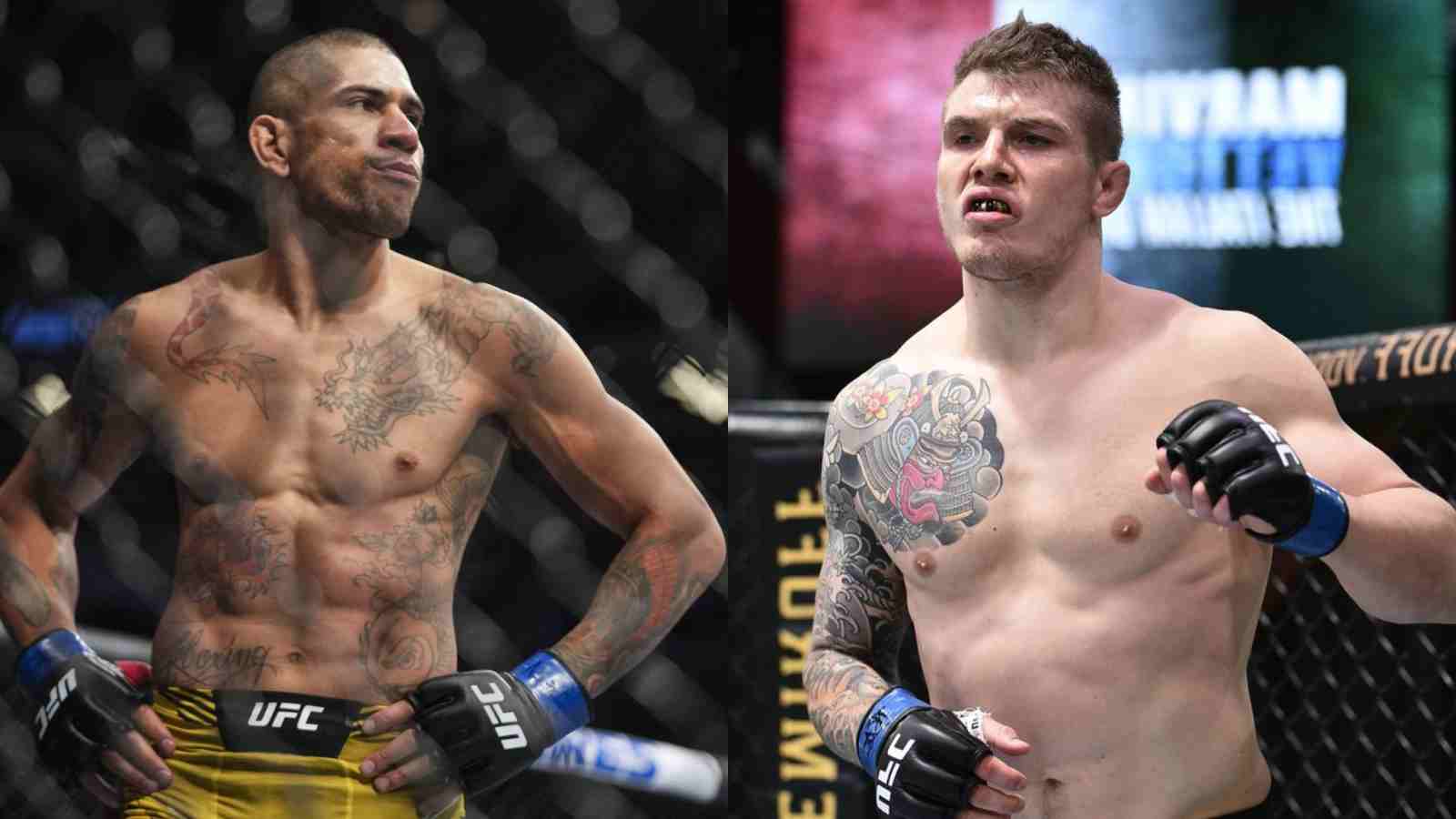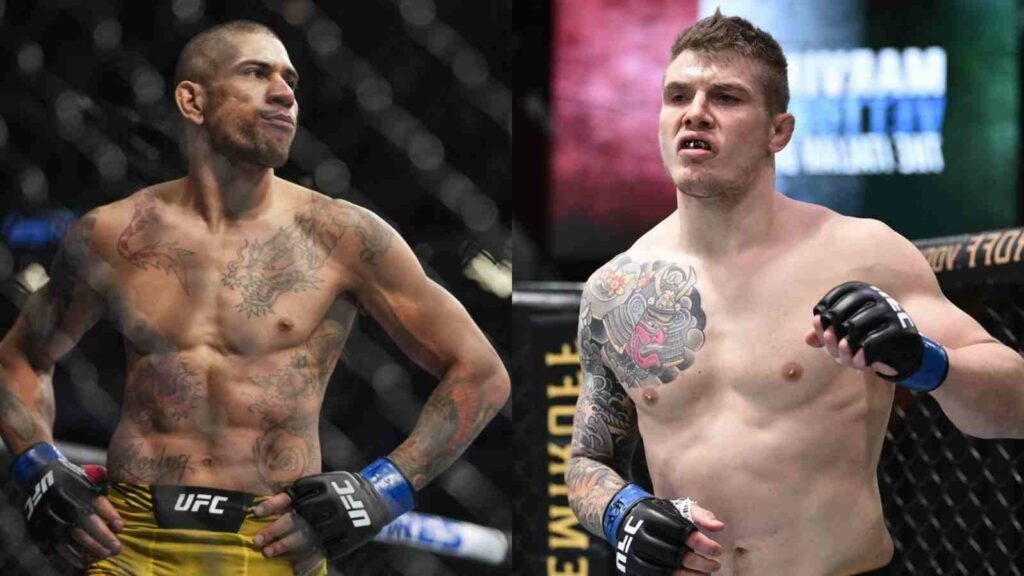 After UFC 281, fans are still talking about two aspects of Alex Pereira. First, his power, and second his size. When it comes to the latter, since his debut in the octagon, it has been pretty clear that Pereira is a massive man for the middleweight division. If everything goes well for him at 185, the Brazilian could be a potential threat at light heavyweight. 
Pereira's size advantage was also a discussion before UFC 281. At the official weigh-ins for the event, 'Poatan' weighed 184.6 pounds. However, a day later, he managed to pile up 27-pounds as he weighed 211.4 pounds. The massive gain was visible in Pereira's victory over Adesanya. This size advantage is an argument made against the chances of Vettori beating Pereira. 
But, one must also remember that if 'The Italian Dream' faces Pereira, it won't be his first time dealing with someone who has a massive size and weight advantage. Previously, Vettori competed at Light Heavyweight against a huge Paulo Costa. Despite multiple weight-related issues from Costa's end, Vettori did not back out and also won.  
In his victory over Costa, Vettori displayed a mix of stand-up and grappling. The 29-year-old used his high-pressure and volume striking to get the better of Costa on the feet. He also showed his grappling proficiency both offensively and defensively. To sum it up, despite the size disparity, Vettori was the better fighter. 
Also Read: "Worst middleweight champion in UFC history" – Alex Pereira lambasted by fans after UFC 281 win
Currently Vettori is coming off a loss against former 185-pound champion Robert Whittaker. However, if someone can bounce back from defeat, it has to be Marvin Vettori. Previously too, the former title challenger showcased his championship mentality by amassing a 5-fight win streak after his first loss against Adesanya. It will be interesting to see if Vettori can replicate the same once again and fight Pereira to realize his Italian Dream.
Also Read: "I'm still the champion" – Kamaru Usman claims even Leon Edwards "knows" that he is the best welterweight in the world