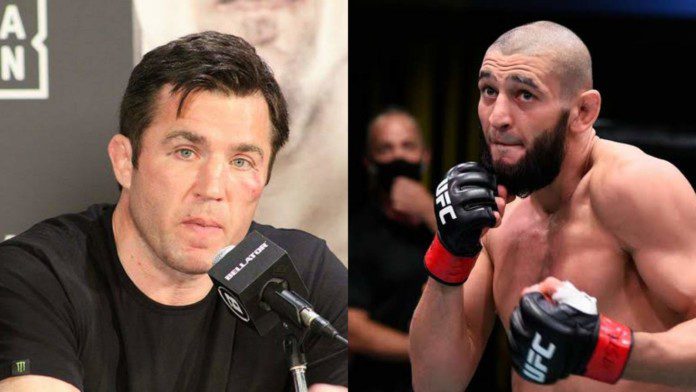 It's been two months since the last time Khamzat Chimaev was seen in action inside the octagon. In his last bout, Chimaev took on Li Jingliang at UFC 267 and defeated him via a rear-naked choke. Since that dominating performance, Chimaev has been all out in calling names of his next opponents.
There was no fighter in the Welterweight division that the Russian didn't call out to fight. But even after so many rumored matchups, there has been no official news about who will be facing Chimaev in his next fight. Addressing the same question, retired UFC superstar, Chael Sonnen posted a video on his YouTube channel. In the video, Sonnen gave his clear opinion about the potential fights of Chimaev in the future.
According to Sonnen, he is pretty sure that Chimaev is not going to fight against Neil Magny or Belal Muhammad. Sonnen explained the UFC might not be interested in these fights as the marketing around them is very less and it's already been so late.
The Khamzat Chimaev hype is real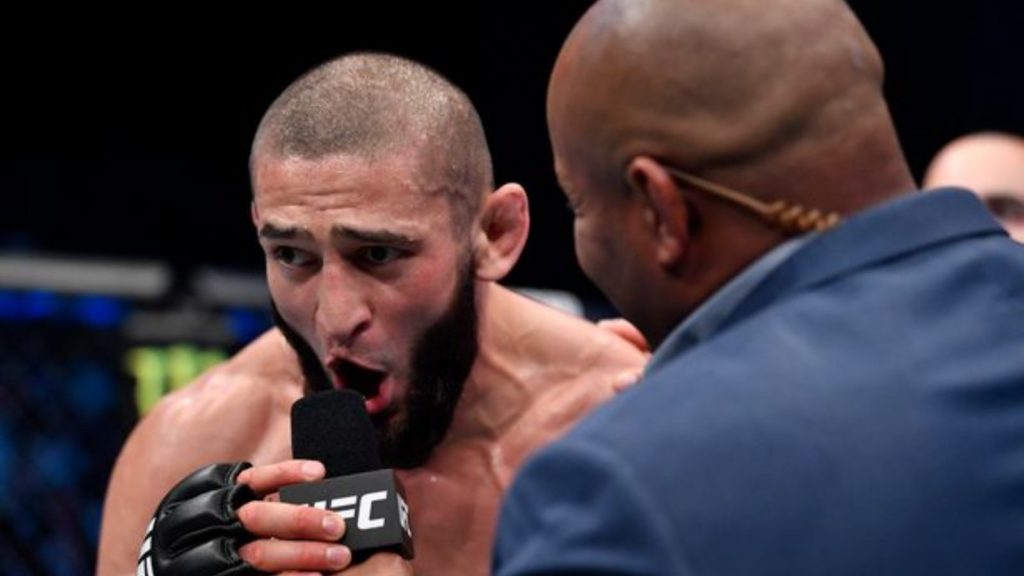 Sonnen believes that the fight will take time as Dana White once said that Chimaev is four fights away from getting his title shot so fighting Covington doesn't make sense now.
He described that UFC is trying to keep Chimaev's upcoming fights a mystery in order to capture maximum attention from the fans, "the Khamzat thing is right now a secret. We do not know, we were not given any clues," said Sonnen.
Sonnen then went on to address the potential fight between Colby Covington and Khamzat Chimaev. Sonnen described that he is confident that this will take time, maybe at the end of 2022 but not anytime soon.
Watch the full video here:

With every fight Chimaev has fought he has proved from time to time that he is the next big deal and MMA fans can't help but anticipate what is next for the fighter. This hype is helping UFC as a promotion to utilize the situation and gather as much attention towards Chimaev's next fight.
Khamzat has attained humongous attention and popularity from UFC fans in a very short time. Since his debut in 2020 and his dominating performances against his opponents have attracted a huge audience for the Russian.
Colby Covington is best in welterweight division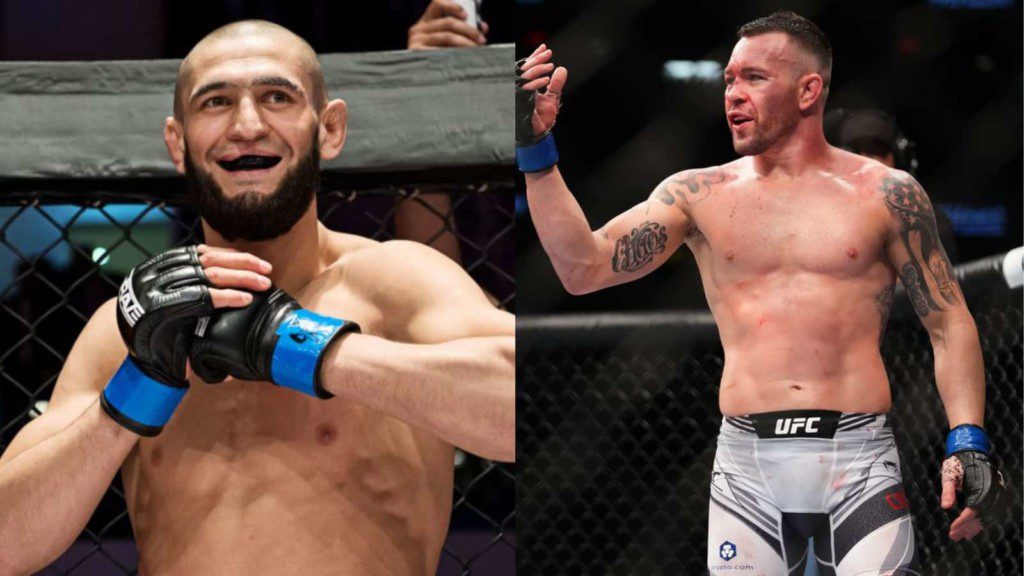 According to Sonnen, the reason for this is that Covington is the best in the Welterweight division after the champion Kamaru Usman. And any fighter who will beat Covington will become the next number one contender for the Welterweight title. "There is nobody at 175 pounds that can beat Colby Covington right now and not automatically become the number 1 contender," said Sonnen.
Hence, UFC needs to decide properly on who should he fight next as Dana White said he has four fights left for the title shot.
Also Read: Khamzat Chimaev locks eyes on a fight against Kamaru Usman in 2022