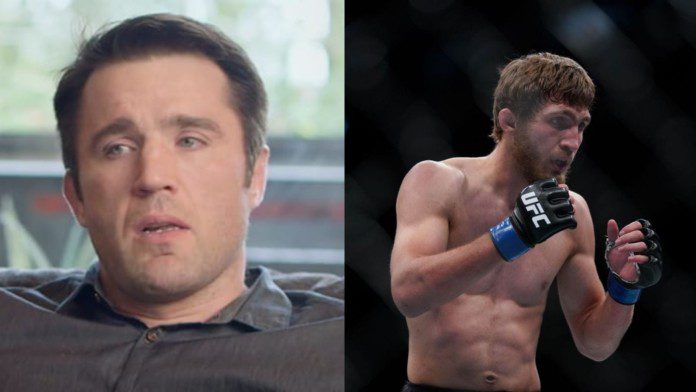 There were many a great fight at UFC 270, with the main event featuring Francis Ngannou vs Ciryl Gane for the heavyweight title and the co-main event featuring a flyweight championship bout between Brandon Moreno and Deiveson Figueiredo. However, Chael Sonnen says it was another fight for him that he felt was the single greatest performance at Saturday night's event.
Francis Ngannou continued to dominate the heavyweight division after he successfully defended his belt while Deiveson Figueiredo became the flyweight champion for the second time setting the record between him and Moreno at 1-1-1.
Chael Sonnen was impressed with these fights but nothing was as good as Said Nurmagomedov's 47-second submission win over Cody Stamaan.
On his YouTube channel 'Beyond the Fight', he shed light on the 29-year-old's performance as he said, "I'm trying to find a way to bring in some shine to the single greatest performance that we saw Saturday night which by the way was not in your main or co-main event. It was not a surprise on the undercard. It was a main card fight. Stamaan versus Nurmagomedov."
Sonnen continued to speak in amazement of the bantamweight fighter as he said, "What Nurmagomedov did and how he did it? He did everything you can do to a human being in 40 seconds. That whole fight was 40-41 seconds."
He went as far enough to call Said Nurmagomedov the MVP of the weekend.
"You want to know the MVP of the weekend? It wasn't the champs. It was Nurmagomedov."
Chael Sonnen respects Said Nurmagomedov's ability to beat bad-ass Cody Stamaan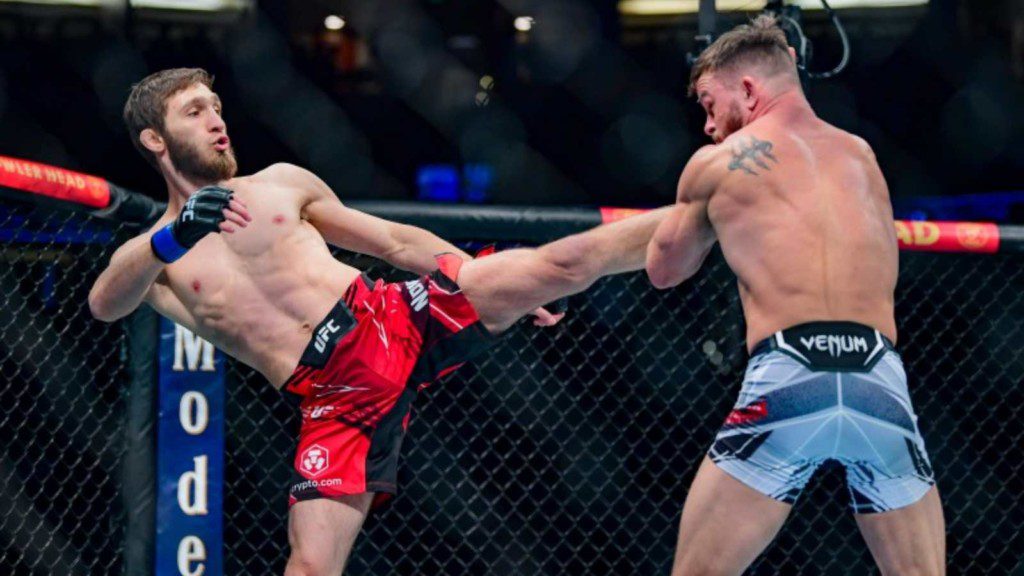 Chael Sonnen unlike many others didn't consider the combat artists at the main event or co-main event as the fighters of the night. He believes that that particular distinction belongs to Said Nurmagomedov who's bantamweight bout featured on the main card.
Sonnen was in awe of the Russian's ability to take out his opponent in under one minute.
"Stamaan is a straight-up bad-ass. You have to understand that and Stamaan came to fight. Stamaan's in great shape, he's explosive, he's powerful, he's strong, he understands range. You go right down the list you're checking boxes for Stamaan. Oh, by the way, that was the right statement, that wasn't a bad performance. Stamaan came across that ring and he started throwing heat with bad intention."
But he went on to say that Nurmagomedov was almost perfect in his plan that with every touch he hurt 'The Spartan'.
"Nurmagomedov hit him in the mouth. Spin kick him in the breadbasket. Lock him up. Drag him to the ground. Tap him out. He did all of these things in 40 seconds. It was the single greatest performance of the night."
There is so much truth in what Sonnen said about the Dagestani warrior and he was even dearly awarded a 'Performance of the Night' bonus where a fighter receives $50k.
Nurmagomedov will surely see a bump in the rankings and hopefully, we see him sooner rather than later.
Also Read: "He stayed calm and polite," Francis Ngannou changed Chael Sonnen's opinion on UFC negotiations- here's how