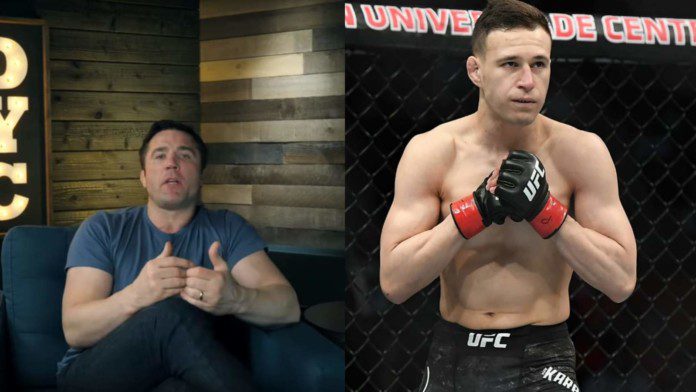 Fight fans all over the world may be treated to a fourth fight between Deiveson Figueiredo and Brandon Moreno as both fights seek to immortalize their rivalry. However, Chael Sonnen doesn't seem to fancy the two flyweights taking on each other again.
UFC 270 featured the co-main event Deiveson Figueiredo taking on Brandon Moreno for the flyweight belt and it was the Brazilian who came out on top with a unanimous decision win in their trilogy bout and set the record 1-1-1 between the two.
In the post-fight press conference, both fighters verbally decided on conducting a fourth fight but Chael Sonnen has had enough of seeing the two engage each other in a duel and instead refers another fighter to take the Mexican's place.
"Kai Kara-France allow me to submit his name. Let's get behind him. Let's elevate him. Let's get him in there for a world title", said Sonnen on his YouTube channel 'Beyond the Fight'.
The former UFC middleweight fighter says that he's surprised that no one at the flyweight division has offered their names up for a championship bout, so he offers 'Don't Blink' to challenge instead of Moreno.
"So, I'm going to submit for you Kai Kara-France. He is very good. He's a handsome guy. He's an up-and-comer. He's got a win over a former world champion. That is gonna have to do it. If that doesn't sound like enough for you, make it enough."
Chael Sonnen blasts Deiveson Figueiredo and Brandon Moreno for double-crossing the 125-pound division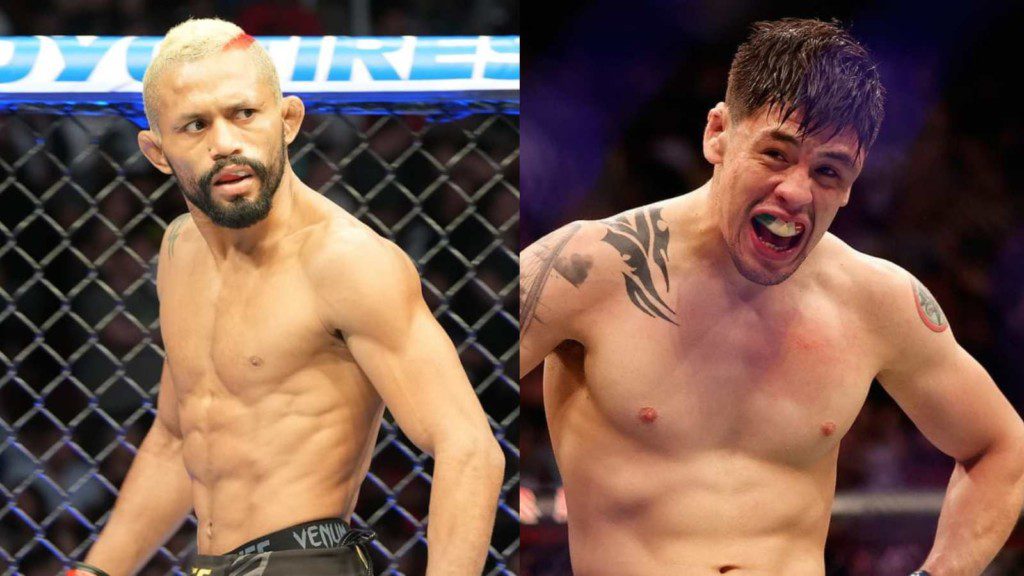 Chael Sonnen suggested the idea of Deiveson Figueiredo fighting someone other than Brandon Moreno as he detects that the battle between the two has become quite a bore due to the fact that they don't create much build-up nor stir the media.
"The leaders of 125 pounds, Figueiredo and Moreno have gotten up in a loft and they're pulling up the ladder behind them. These guys double-crossed the industry. They did no media. They did no build-up. They gave us absolutely nothing excited to look forward to except something that we've already seen for much longer than we see it already."
Sonnen even blasted the other 125-pound fighters saying that none of them are speaking out or even asking for a shot at the title and the only one saying anything is Moreno.
He went on to say, "People we don't want to see those two knuckleheads fight again, for any reason. I mean including competitive architecture in all fairness I do think that they are the two elites. That if you want the best guy against the next best guy which is supposed to be what a championship fight is that we've got to turn them. But we did it, we did it again and now we've done it hopefully for the last time."
Also Read: "I believe he is given bad advice," Chael Sonnen warns Francis Ngannou of wishing Tyson Fury fight without the support of the UFC