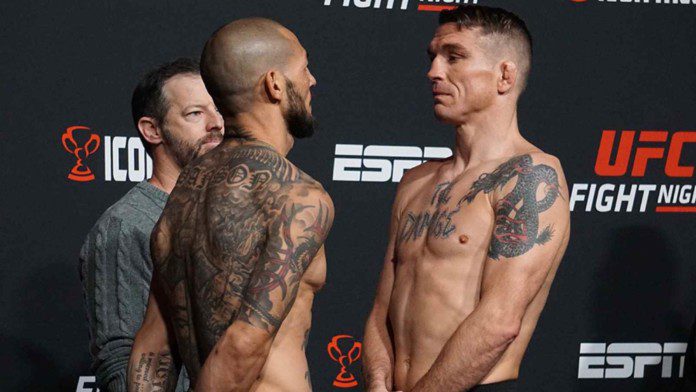 The featherweight contest between the veteran Cub Swanson (28-12 MMA, 13-8 UFC) and Darren Elkins (26-10 MMA, 16-9 UFC) just went down at UFC Vegas 45. These two are some of the most exciting featherweights on this planet, and fans had very high expectations out of this one.
Round 1 – Swanson and Elkins got to the center of the octagon, and Swanson gets graced by a big overhand Elkins threw in the initial moment of the fight. Cub regroups and lands a pair of crisp jabs, Elkins creates some space, and shoots for a takedown, Cub defends well and lands a short hook that connects. Elkins gets a little off his feet, and shoots for another takedown, he gets stuffed again, and Swanson is looking fast with his hands.
He once again connects with a big right followed by a left, Elkins gets dropped, he gets up and eats a spinning kick before the referee stepped in and called it a night at UFC Vegas 45.
Cub Swanson gets back to the win column with a first round victory at UFC Vegas 45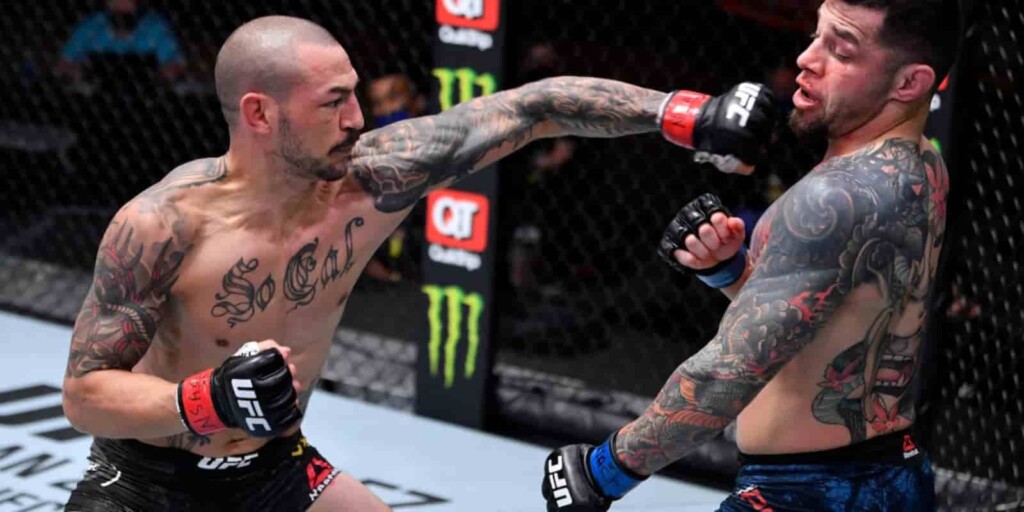 Cub lost his last fight against another rising featherweight contender Giga Chikadze. He was knocked out in that fight, and he was looking to get back on the win column with this one. Not only did he manage to get the victory, but he also got the big first-round victory that will put him right back in the mix.
Also read – UFC Vegas 45: Mateusz Gamrot gets an incredible finish against Carlos Diego Ferreira